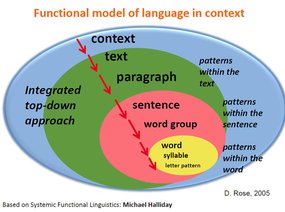 A case study of how Mossbourne Community Academy, London, embeds literacy practice and pedagogy across all classrooms. 
We look at how the academy achieves success through a focus on quality first teaching through using innovative and creative training that ties coaching, action research and school training together. 
The case study includes an overview of the academy's approach, a training PowerPoint used at the academy and an example of a faculty literacy audit. 
Download files
You might also be interested in