Research shows that when children read for pleasure they get better grades at school, show more empathy towards others and report higher levels of wellbeing.
Many children don't have access to the magic of books at home or at school.
Read our latest research
Why does this matter?
School libraries face a chronic lack of investment, with the most disadvantaged communities most affected. One in seven primary schools in England do not have a library and over three-quarters of a million children in the UK do not have access to books that we know enable better educational outcomes and greater well-being. There is no statutory requirement for schools to have a library.
The National Literacy Trust and publisher Penguin Random House have teamed up to help raise awareness of the chronic lack of investment in primary school libraries. We want to bring partners together to help solve this urgent issue. Through our Primary School Library Alliance we want to help transform 1,000 primary school libraries by 2025, giving them the books, training and support they need.
Read our new report Moving Towards a Library in Every Primary School, the largest ever survey setting out the current state of primary school library provision in the UK and revealing significant disparity in different regions across the UK.
Here's how you can help
Join our alliance. To solve complex problems like the lack of investment in primary school libraries we need partners with different experiences, skills and perspectives. We'd love to hear from any business, authors, education or publishing partners keen to join us.
Education, library & publishing partners. We would love you to join us by adding your support to the alliance and its aims.
Businesses. If you are interested in joining the Alliance and pledging to fund libraries in the primary schools where they are needed most.
Put reading for pleasure at the heart of your school. We're currently recruiting schools to take part in our free programmes in a number of locations across the country. Find out more and register your interest. You can also discover tips on how to embed reading for pleasure in your school.
Make the case for investment to government. We're keen to hear from policy makers who are interested in helping us talk about this issue in parliament. Please get in touch for a full briefing from our public affairs team.
How we're taking action
World of Stories has worked with 377 primary schools across the country since 2018, offering free books and resources together with bespoke teacher training. Pioneered by Puffin, part of Penguin Random House, and the National Literacy Trust and with additional funding from Arts Council England, we'll be bringing this award-winning programme to 348 more schools over the next two years.
Chase Rewarding Futures School Libraries Programme is a partnership between digital bank Chase and the National Literacy Trust, supported by Puffin. In 2021/22 the Chase Rewarding Futures School Libraries Programme transformed 156 primary school libraries across the UK, helping to improve access to books and reading materials for 54,966 children in seven underserved communities.
Marcus Rashford Book Club is an initiative with Macmillan Children's Books and KPMG to see books donated through primary schools, to reach as many children as possible from disadvantaged backgrounds. In addition, we are installing Marcus Rashford Book Club libraries in schools in Leeds, Manchester and London through our partnership with Burberry.
Raise a Reader Oxfordshire is a new partnership between Oxford University Press and the National Literacy Trust. This programme will inject thousands of new books into Oxfordshire primary schools to help reinvigorate their school library and reading spaces, together with a range of audiobooks. Participating primary schools will also receive specialist teacher training, access to Oxford Reading Buddy – an interactive digital reading service, inspiring author events and community-based literacy events to support families with reading for pleasure.
The Coronation Libraries Project celebrates that Her Majesty Queen Camilla has been a strong advocate not only for reading and literacy but also for the vital importance of primary school libraries. In collaboration with some Primary School Library Alliance partners, 50 Coronation libraries and reading spaces will be created across the UK in 2023 and 2024. The reading spaces will be established in communities with low levels of literacy where the cost-of-living crisis is biting hardest and children in the Coronation year are least likely to have books at home. Many of these communities live in areas Her Majesty has visited as The Duchess of Cornwall and Patron of the National Literacy Trust. Each library or reading space will be refurbished, restocked and a member of staff will be trained to manage it and a range of reading activities for the whole school. In addition, a commemorative plaque will be placed in each library.
Our ambassadors
"As the Children's Laureate, I included a child's right to access new books in schools and libraries in my Children's Charter, and the fact that hundreds of thousands of children in the UK are being denied that right is devastating. How can a child learn to read for the joy of it if their parents cannot afford books, and their primary school does not have a library? It's a social mobility time bomb. Libraries transform school life far beyond the library doors. They boost attainment, ambition, and attention in the classroom; and improve well-being, alongside increased empathy, confidence and self-worth. Libraries are a space that nothing else can replicate, and the results are clear: they are an intervention that works. We must work together to change this story and put a library and a librarian in every school."

Cressida Cowell, author, former children's laureate and National Literacy Trust Ambassador
"Primary school libraries are the key way for children from ALL backgrounds to discover the books of their dreams. With one in eleven children on Free School Meals not owning a book of their own, it can sometimes be the only way. It's shocking, therefore, that 1 in 7 primary schools doesn't have a library. Schools lucky enough to have libraries often aren't able to update their stock with the wonderful, exciting new books that are coming out. If we're to have a future generation of lifelong readers who come from all walks of life, this has to change. Right now, there are young readers out there, who are missing out on the book that was meant for them."

Nazneen Ahmed Pathak, author and Primary School Library Alliance Ambassador
"I firmly believe that ALL children, no matter their family circumstances and regardless of where they live or what school they attend, deserve the opportunity to reap the massive positive benefits of reading for pleasure. That's why every primary school in the UK needs a school library."

Jen Carney, author and Primary School Library Alliance Ambassador
"It's no secret that we love libraries, in fact we wrote a whole book featuring a heroic librarian! But it's so important that all children have access to a great library at school. It's the place we both learned to love reading and stories - something we now know is massively important for all kids, whatever they grow up to be and do. The skills they learn at the library will set them up for life - and everyone deserves that chance."

Greg James and Chris Smith, authors and Primary School Library Alliance Ambassadors
For more information about our campaign, please visit the Libraries for Primaries website
Our flagship partners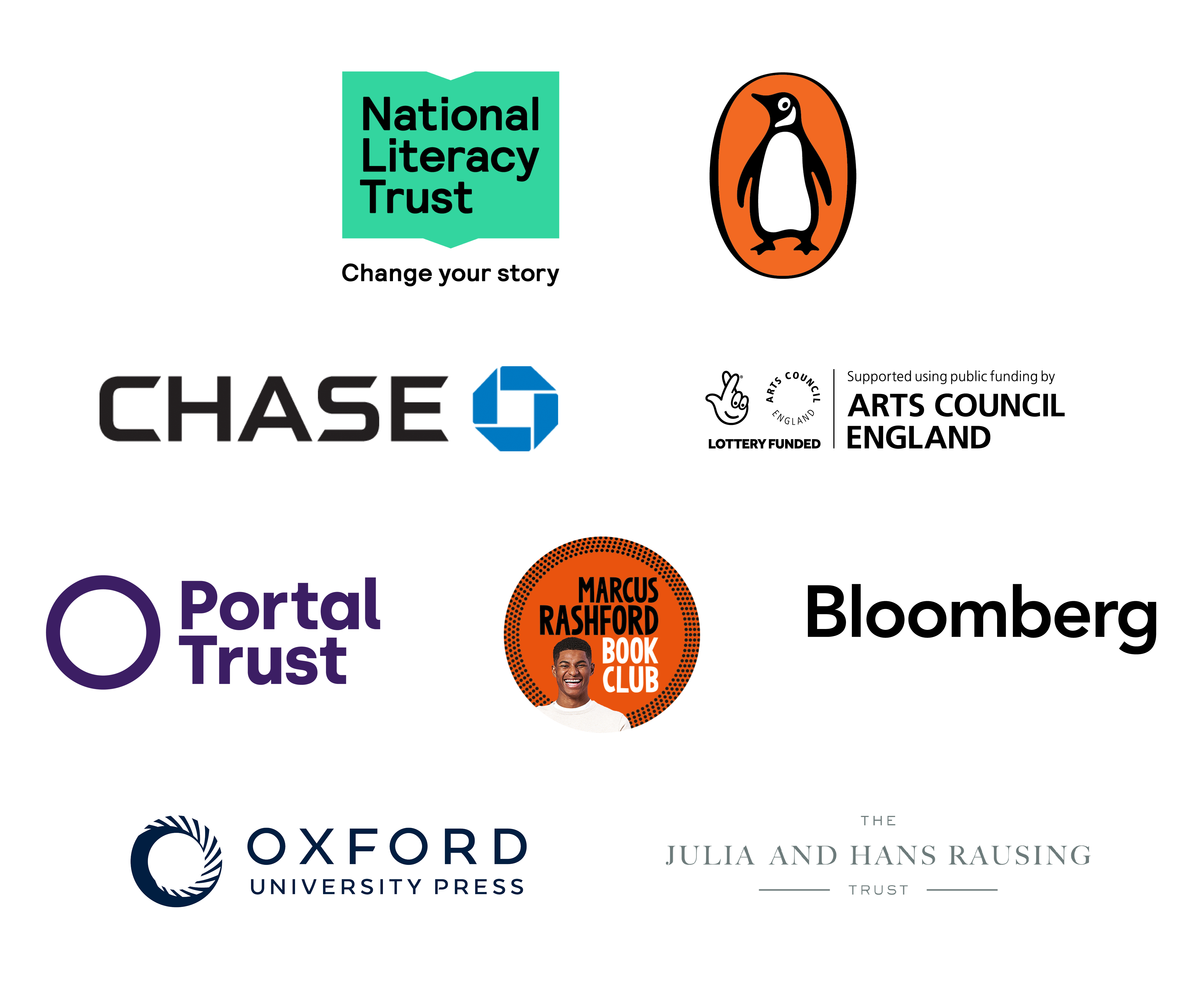 Our supporting partners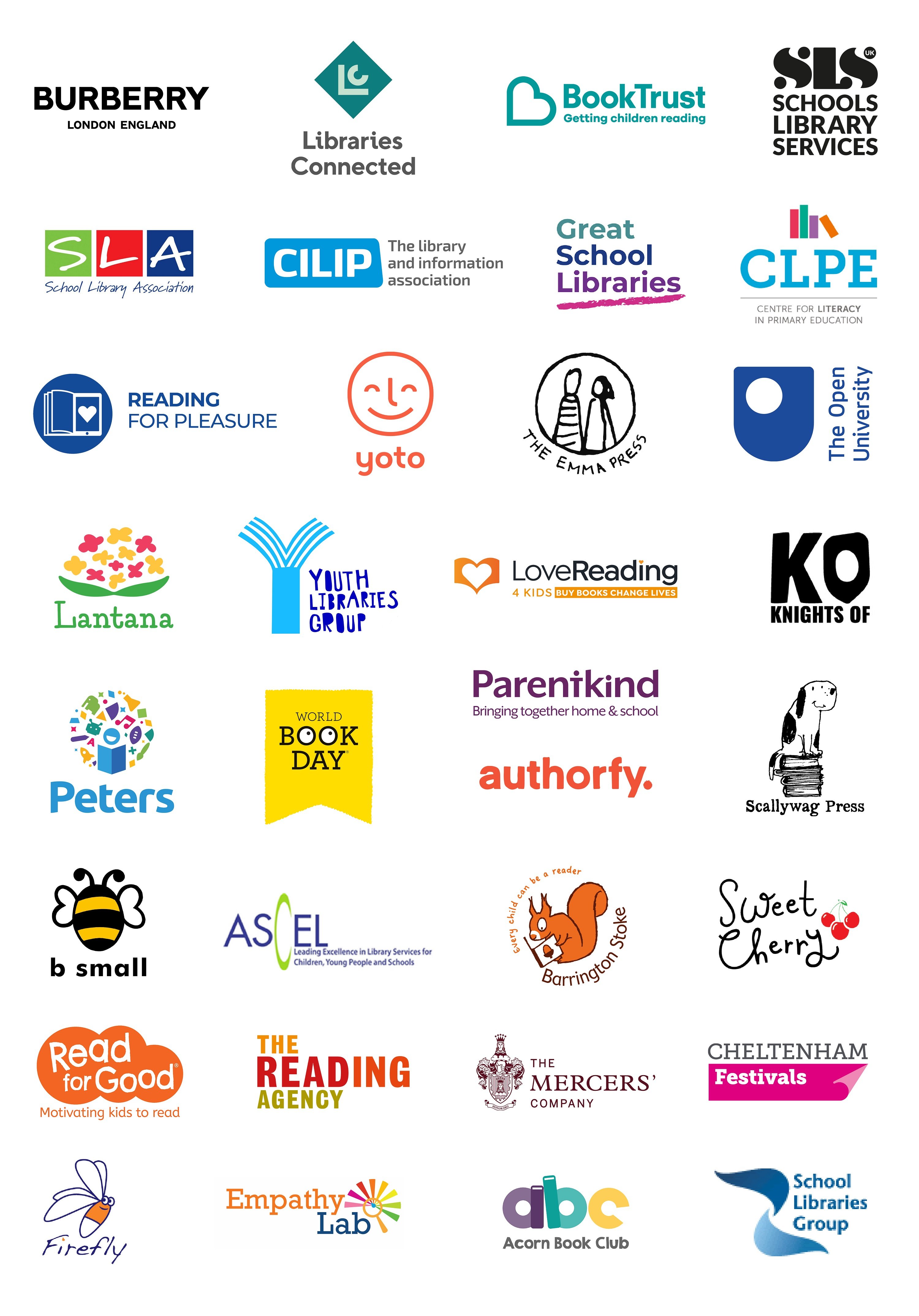 Report illustrations by Alicia Fernandes.