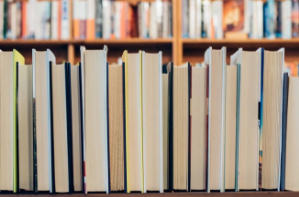 As part of its continued response to the impact of COVID-19 on children's literacy, our partner KPMG has donated Instant Libraries containing 30 brand new books, exciting activities and National Literacy Trust membership to 100 primary schools across the country, including schools in areas such as Manchester, Doncaster and Peterborough where we deliver place-based campaigns to improve the literacy of local children and families
These Instant Libraries will give the gift of reading to 15,000 children whose literacy and learning has been most seriously affected by school closures due to the pandemic. The generous gift is in addition to KPMG's donation of 50 Instant Libraries earlier this year for schools that remained open during lockdown.
Over the summer, volunteers from KPMG's offices across the UK undertook our virtual storytelling training to give them the best possible skills to help promote reading for pleasure in local schools.
They learned how to present and record a story with the support of top children's author Sam Copeland. Each school that receives an Instant Library can enjoy a video from one of 30 KPMG volunteers who recorded themselves reading Billy and the Beast, written and illustrated by Nadia Shireen.
Alongside Sam Copeland, the initiative is supported by bestselling and award-winning children's authors and illustrators Nathan Bryon and Dapo Adeola. All 100 schools can get stuck into an Instant Library containing Sam Copeland's hilarious Charlie Changes into a Chicken (Puffin), Nathan Byron and Dapo Adeola's joyous Look Up! (Puffin) and 28 more incredible titles from Penguin Random House.
What's more, over the summer, a series of storytelling videos featuring Copeland, Bryon and Adeola were created for Puffin Storytime and are available for all schools to access for free to help inspire pupils' love of reading all year round.
In total, KPMG has donated Instant Libraries to 150 primary schools, gifting 4,500 brand new books and helping 22,500 children discover a love of reading. The initiative is part of KPMG's Reading the Future campaign which celebrates the firm's 150th anniversary and marks its longstanding commitment to transforming disadvantaged communities through literacy, education and skills.
It's brilliant to be involved in such an important initiative, particularly at the moment. Reading unlocks a new world for children, and our support – through book donations and additional reading lessons – will make a massive difference to young people who might otherwise miss out. KPMG is involved in a range of programmes, but, for me, literacy is a vital life skill, and that's why I'm so proud to play my part in volunteering. There's no better reward than watching children flourish and develop their own passion for literature.

Kat Rattray, Assistant Manager at KPMG Edinburgh and Instant Library volunteer
It was so rewarding to be part of the National Literacy Trust's training, talking to volunteers ahead of their vital efforts to bring storytelling to life for children across the UK. With literacy rates facing even bigger obstacles this year, KPMG's Instant Libraries are providing vital support for schools in need, and I am proud to play a part in these efforts during such a difficult time for all.

Author Sam Copeland