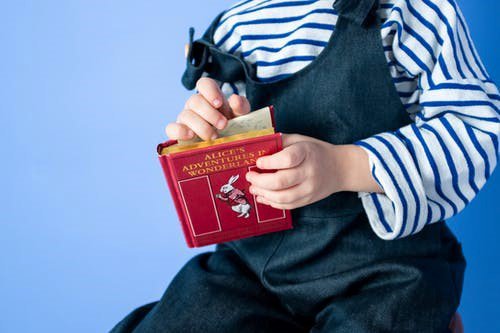 Today we are delighted to announce that we are launching a new initiative called Connecting Stories to address the literacy attainment gap and support the wellbeing of children and young people across the charity's 14 Hub areas, thanks to funding from Arts Council England.
Connecting Stories aims to increase children and young people's access to literary experiences and books in the communities most in need of support.
We will engage our network of publishing partners and authors, and work closely alongside local organisations with ties to the Hub areas over the next year.
Through a calendar of tailored community-driven activities the initiative will develop reading skills and creative writing abilities, helping to provide better life chances.
The community-first approach hopes to grow local demand for ongoing reading activities to support children and families who may not see themselves as readers to become regular readers.
Activities will include creative writing competitions, author visits, book donations to schools, walk and talk trails and exhibitions. There are plans to grow regular and sustained participation in literary and wider cultural activities.
Connecting Stories will also engage and support local and central libraries by promoting library use and membership. It will raise awareness of all that libraries can offer young people and their families for free.
A key focus of the initiative is to help improve attitudes and behaviours towards reading for pleasure, and supporting wellbeing in diverse, disadvantaged communities where the impact of COVID-19 has been most acute.
This follows research from our research which shows that children who enjoy reading are three times more likely to read above the level expected for their age as those who don't enjoy reading.
Connecting Stories will help support the literacy and wellbeing of those in communities facing the most significant literacy challenges. We are delighted to have been successful in our bid to Arts Council England to enable us to further our work and bring a new and exciting initiative in creative writing and reading across our Hub areas. "Arts Council England's 10-year strategy, Let's Create, aligns with our focus, advocating for an arts and culture sector which can work in the country's most disadvantaged communities on place-based initiatives. We are incredibly proud to be bringing Connecting Stories to life.

Jonathan Douglas CBE, Chief Executive