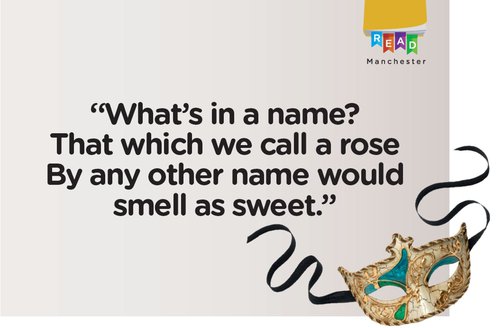 As part of Read Manchester campaign from the National Literacy Trust and Manchester City Council, a series of revision postcards have been created to help GCSE pupils across Manchester prepare for their English Literature exams.

Drawing on the expertise of the city's secondary school teachers, the Read Manchester team designed a series of cards that each include a quote from one of three Shakespeare plays or Charles Dickens's A Christmas Carol. On the reverse side of the postcard is quote analysis and room for students to make their own notes.

The cards display quotes and analysis from the Bard's famous and much-loved plays:


Macbeth - a potential set text for pupils taking AQA, Edexcel, Eduqas, CCEA, OCR, WJEC GCSE English Literature

Romeo and Juliet - appears on the AQA, Edexcel, Eduqas CCEA, OCR, WJEC syllabuses

A Christmas Carol
by Charles Dickens appears on the AQA, Edexecel and Eduqas GCSE English Literature sex text lists.
The revision cards are already having a positive impact in Manchester schools. Becky Moules, Head of English at The East Manchester Academy said:
"The pupils are loving the Romeo and Juliet postcards and we are using the PowerPoint within lessons. Thank you for the hard work which has gone into this- we really appreciate it and we are so grateful for them!"
The revision postcards are available to download in PowerPoint format below. If you're a school based in Manchester and would like physical copies of the postcards please
get in touch
.
Download the Read Manchester Shakespeare GCSE revision cards
Download the Read Manchester Dickens GCSE revision cards
Find out more about Read Manchester