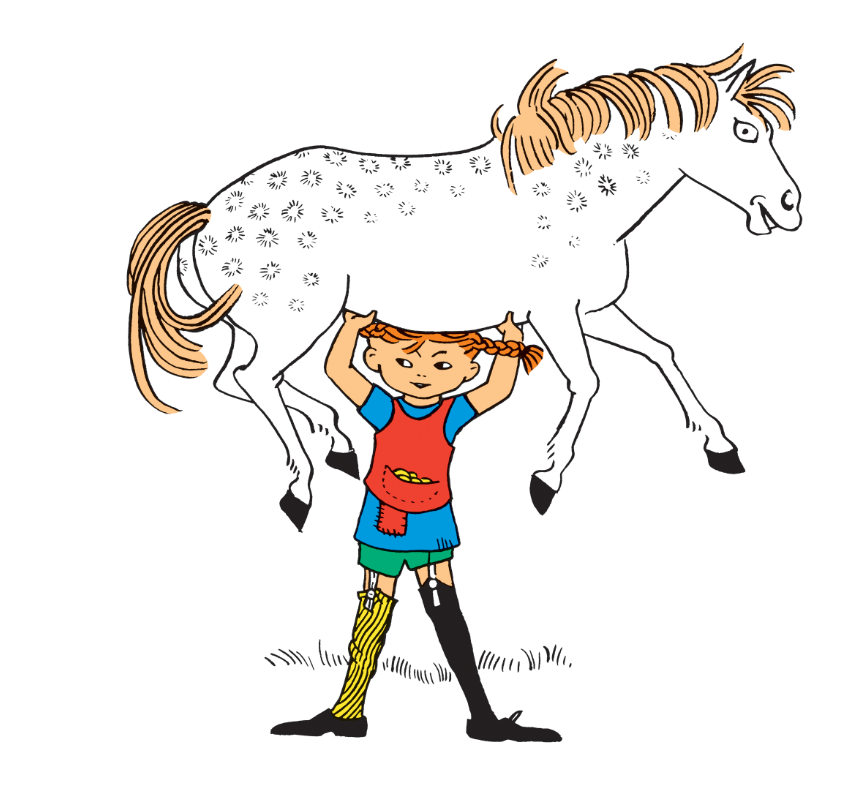 Pippi Longstocking burst into children's lives 75 years ago and has inspired generation after generation to seek adventures and follow their dreams.
Saturday 14 November would have been the 113th birthday of Astrid Lindgren, author of the much-loved Pippi series. To celebrate, we have developed activities inspired by the story of Pippi Longstocking and the things she likes to do in her home, Villa Villekulla, with her friends Tommy and Annika and her monkey Mr Nilsson.
Pippi Longstocking has been an incredible female role model for three quarters of a century. She's a real advocate for justice, can sail a ship across the seven seas, carry a horse and beat the strongest man in the world.
Pippi has inspired children since 1945 to believe in their abilities. In her honour, we've looked at the impact of books on children's hopes and aspirations.
Our research shows that reading encourages over half of children (50.2%) to dream about the future. Interestingly, considerably more girls (55.9%) feel encouraged by books to dream compared to boys (43.5%).
When we looked at aspirations, we were interested to find that more girls than boys list doing something good for the world (50.3% vs. 39.6%) and helping people (58.3% vs. 40.5%). Meanwhile, more boys than girls say that wanting to earn money (73.6% vs. 68.4%) and doing what they are good at (53.5% vs. 46.8%) are their main ambitions.
There are barriers to these goals. Confidence emerged as a particular barrier for girls. Half (55.5%) of the girls we surveyed see confidence as a barrier for their aspirations compared with 2 in 5 (41.7%) boys.
Pippi's enthusiasm and courage is a real inspiration for children who enjoy getting lost in her adventures. As Pippi once said, "I never tried that before, so I should definitely be able to do it." Great words for children to remember when they dream about their future and all the things they can and are yet to do.
To allow as many children (and adults) as possible to enjoy and celebrate Pippi Longstocking's 75th anniversary, a free audiobook is available to listen for anyone with a Spotify account. It's narrated by the brilliant Sandi Toksvig.
We can all be inspired by Pippi Longstocking's independence, kindness and love of exploration.
You can read more about Pippi and access some great activities here. Many thanks to the Astrid Lindgren Estate for sharing images and information.
Main image ©Ingrid Vang Nyman/The Astrid Lindgren Company