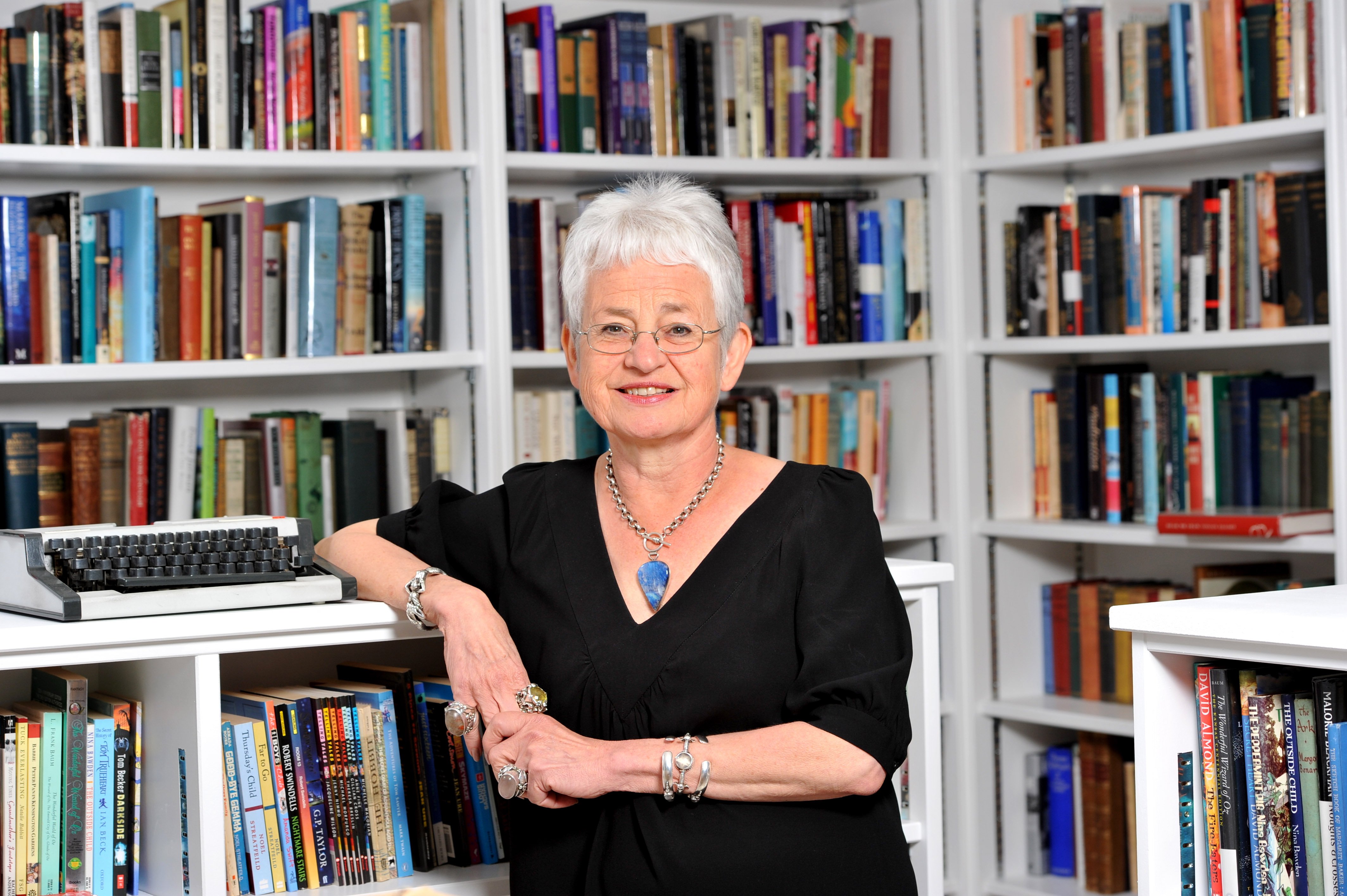 Today, we're delighted to relaunch our Virtual School Library in partnership with Oak National Academy, the country's online classroom set up in response to COVID-19. The Virtual School Library will provide free access to books and activities for children across the UK during the third national lockdown.
The need for this free digital library is greater than ever, as schools across the country are closed to everyone except vulnerable children and the children of key workers.
Oak Academy has experienced a surge in visits as a result of the third national lockdown. Over 2.2 million pupils accessed the online school in the first week of term, taking part in 15 million lessons!
Every week, the Virtual School Library hosts a free ebook or audiobook as well as accompanying reading and writing activities from much-loved children's authors, our authors of the week, as well as exclusive video content.
We're delighted to be relaunching with Dame Jacqueline Wilson DBE's incredible The Story of Tracy Beaker, illustrated by Nick Sharratt (Penguin Random House Children's UK). The book is totally free to access and read for a week from today, 17 January.
Upcoming titles include Cookie and the Most Annoying Boy in the World, written by Konnie Huq (Piccadilly Press), which explores a girl's passion for science, as well as books from authors including Jeremy Strong and longstanding publishing partners Jeanne Willis and Tony Ross.
Our research during the first national lockdown showed how positively reading can benefit children's wellbeing. In spring 2020, 3 in 5 (59.3%) children and young people told us that reading makes them feel better and 3 in 10 (31.6%) that reading helps them when they feel sad because they cannot see their family and friends.
Working alongside Oak Academy, the Virtual School Library increases access to ebooks and audiobooks for the most disadvantaged young readers during school closures and support the literacy of children most adversely affected by COVID-19.
I'm thrilled to be the first author of the week on the new Virtual School Library from the National Literacy Trust and Oak National Academy. I think it's vitally important that every child should have an opportunity to access books. As most schools - and their libraries - are closed at the moment the free online library is needed more than ever. I try to write about interesting sparky characters in realistic settings, so I hope readers will be able to relate to their situations and develop a lifelong love of reading.

Jacqueline Wilson, author of The Story of Tracy Beaker, Hetty Feather and the first author of the week in the Virtual School Library