Michelle Robinson, Lesley Parr and Bloomsbury Publishing celebrate children's literacy in Hastings with the launch of Connecting Stories.
Bloomsbury Publishing and two of their authors today announce Connecting Stories, a campaign to support children's literacy in the Hastings area. Led by our National Literacy Trust Hub in Hastings and funded by Arts Council England, it aims to increase children and young people's access to literary experiences and books.
Authors Michelle Robinson and Lesley Parr will be championing reading and creative writing in the Hastings community through inspiring visits into virtual classrooms during lockdown, and supporting the creative writing competition. Bloomsbury Publishing will also donate books to help inspire the next generation of readers and writers in the town.
Children in Hastings will be invited to take part in a creative writing competition with a unique theme, to be announced shortly. Entries will be displayed part of one of 19 Connecting Stories anthologies and displayed in Hastings community's cultural institutions. The competition launches on 1 February for children age 7-11 years.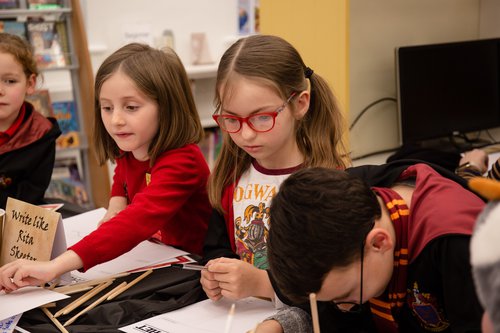 Michelle Robinson, author, says:
"I dreamed of being an author since I was five and understand the importance of an interest in reading and writing from a young age. I'm very excited to be supporting the Connecting Stories initiative, which will nurture the creativity and wellbeing of so many children."
Lesley Parr, author, says:
"I believe it's extremely important that all children are able to see themselves represented in what they read. This is why I write from the heart, and let my own working-class childhood and experiences shape my stories. I'm delighted to be part of the Connecting Stories initiative in Hastings, engaging with children and families to explore reading and writing."
Find out more about the Hastings Literacy Hub