This World Book Day, author and motivational speaker Action Jackson visited pupils in Hastings thanks to our partnership with Bloomsbury Publishing.
Jackson Ogunyemi, better known as Action Jackson, is an acclaimed motivational speaker and has a new book, Happy School 365 (published by Bloomsbury Education) coming out later this year that aims to help teachers unlock their students' full potential.
230 Year 7 students from Hastings Academy and Year 6 pupils from Sandown Primary School attended Jackson's assembly as part of World Book Day celebrations in the town.
Jackson found out the students aspirations and empowered them to aim high by showing how even seemingly impossible tasks can be achievable and fun when you work together.
Our research has shown that while young people have high academic, professional and personal aspirations, 2 in 5 either don't believe or are unsure they will achieve their aspirations, with the main barrier being a lack of confidence in their own ability.
The students were incredibly engaged with the session with many staying behind to talk to Jackson and get his autograph.
"We learnt about happiness and that it is always good to stay positive – when I've finished school I want to be an author and write happy books."

Freya, age 11
"We really enjoyed the session and the positive ideas that came out. It was great to see the children think about believing in themselves more and to have a dream about what they would like to do".

Abigail Jewiss, Hastings Academy's English Lead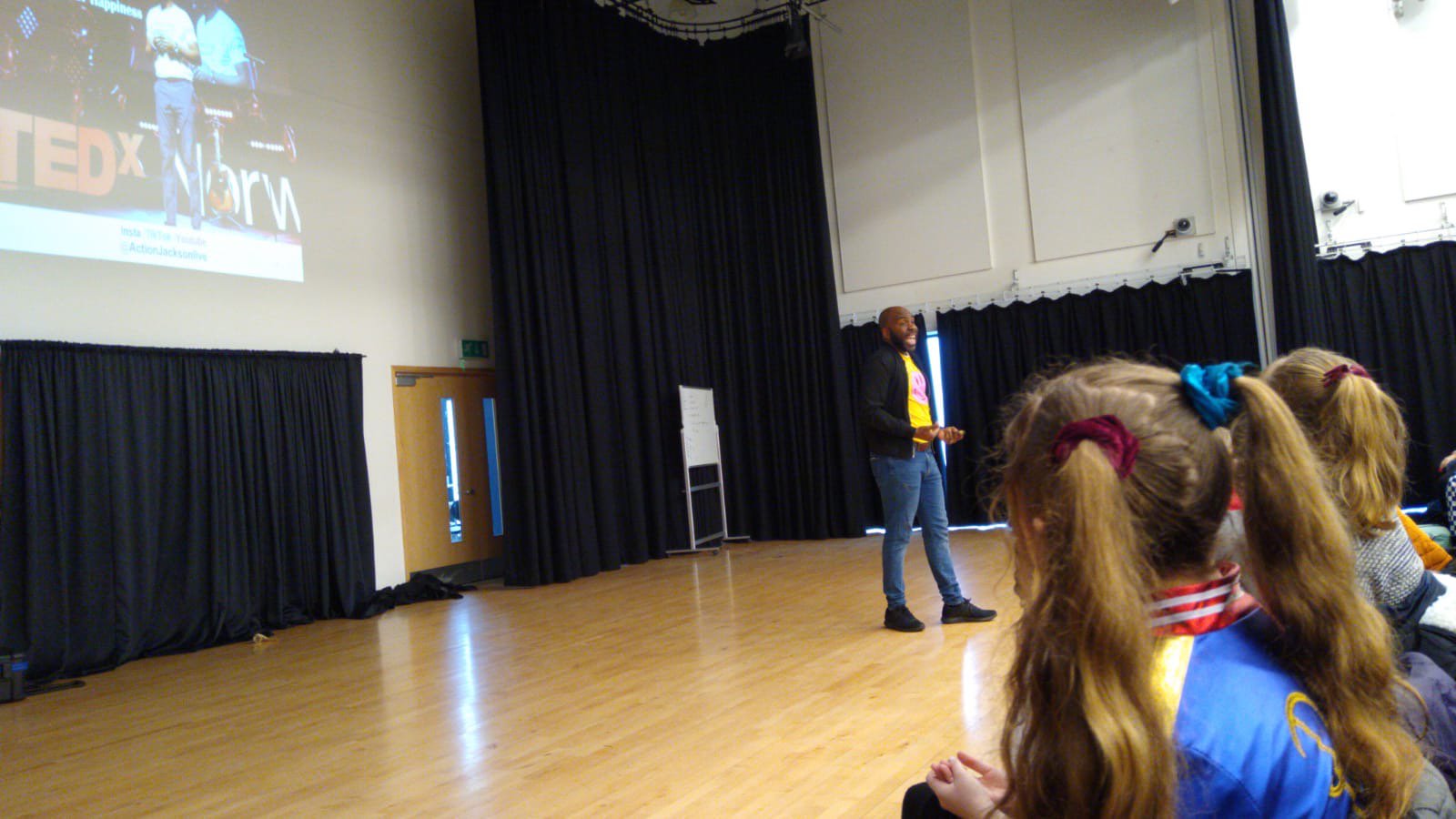 Find out more about our Hub in Hastings