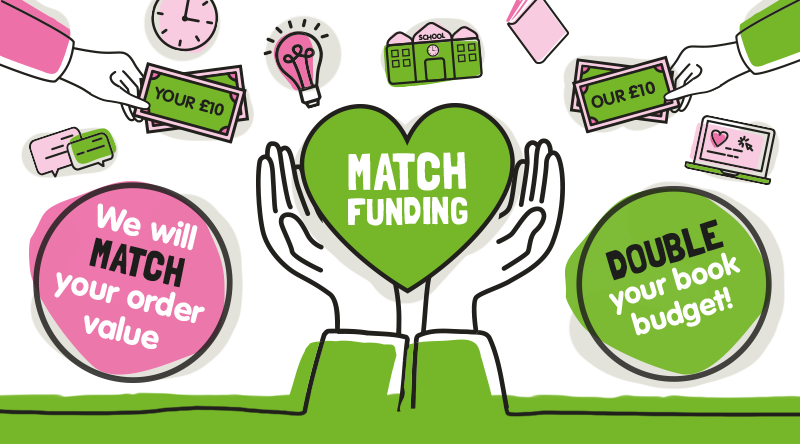 Are you struggling to find the resources to improve your primary school library? One of the country's leading educational suppliers, BookLife, has set up a new scheme to support school libraries and help primary schools improve their literacy skills.
BookLife's new Match Funding scheme offers varied reading material for children. They have allocated £3 million to give away to schools, sourcing books from 30 UK publishers. BookLife has over 3,000 products in their Match Funding catalogue covering all curriculum requirements, plus lots of fiction. The company saw that many primary schools were struggling to stock their school libraries and knew they had to help. Their scheme allows doubling on book resources, so for every pound a school spends with BookLife, they will receive another pound for free to spend on more school books and resources of their choice.
Currently, BookLife has given away over £1.2 million in the first two months and hope that they can help even more schools in the coming months. They have started to already see the benefits their scheme has been having with schools.
"Our school is in a deprived area and it has always been our aim to provide a fantastic range of books to inspire our children to develop a love of reading. With BookLife's amazing Match Funding offer we have been able to expand our resources to further achieve this goal." – Julie Jones, Orchards C of E Primary School
The Match Funding scheme is open to all UK primary schools, large or small and with no minimum or maximum limits. This allows any school to ensure their budget is working efficiently to provide educational and fun books for pupils of all ages.
BookLife's Match Funding scheme is running until 24 July 2018 and they advise schools to make use of it whilst they can. To find out more about Match Funding, go to www.booklife.co.uk  or call 020 7649 9565.
This is a sponsored post.