A Suffolk family has been empowered to support their community as volunteers, advocates and influencers for the National Literacy Trust's campaign to change life stories with literacy.
Maria, Thomas, Harriet and Alex live in Stowmarket and crossed paths with Get Suffolk Reading at an event in 2022. The family's love of all things books and reading inspired the foursome to get involved with volunteering and they signed up to be Stowmarket's first Literacy Champion Family.
The National Literacy Trust empowers volunteer Literacy Champions in Suffolk to support their community by inspiring the people around them to engage with reading, writing and communication. Suffolk Literacy Champions have a range of roles; some read stories to groups of children, or restock community bookshelves, or take on a more digital role providing home learning content for social media. All make an enormous contribution to raising literacy levels in the communities they live and work in.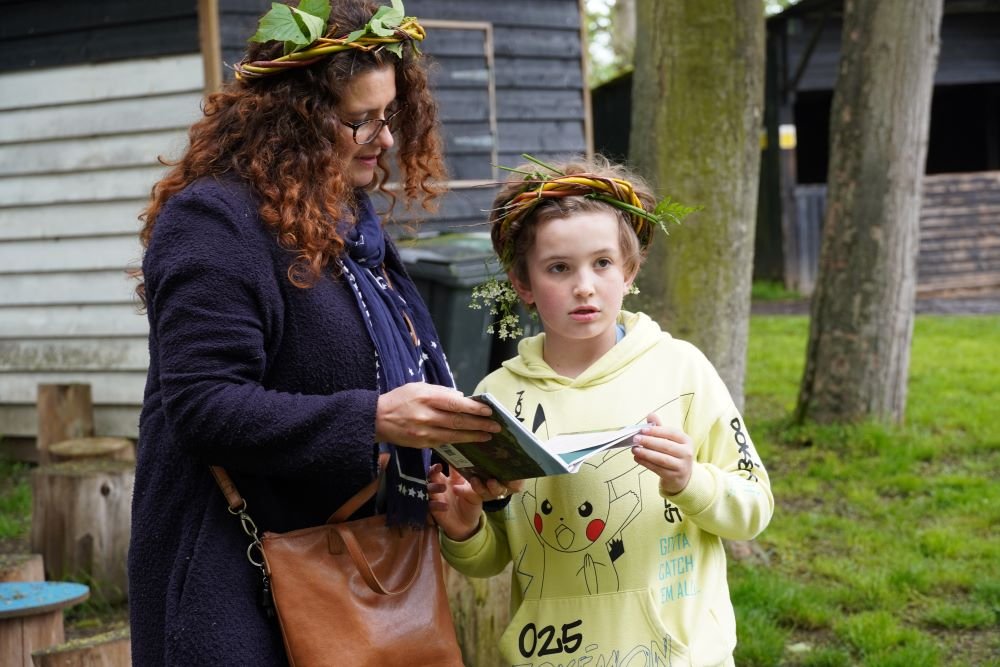 For Volunteers' Week, Maria, Thomas, Harriet and Alex have shared their experience of literacy, inspiring those around them, and making a difference in the community.
Maria is mum to nine-year-old Thomas and eight-year-old twins Alex and Harriet. The family frequents their local library and loves writing and telling their own stories. For Get Suffolk Reading's storytelling street event in January, Harriet wrote and designed her own book, delighting people who stopped to listen to her read it.
On what reading means to her family, Maria says: "I've read to my children since birth. When Thomas was born, I read to him all the time, and my girls became part of that when I was pregnant with them. I've found that due to reading and storytelling, the children are achieving really well in reading and comprehension. I believe that reading helps with the imagination, it helps with your English skills and it helps with your understanding of the world. It's so important for everyone to have the option to pick up a book."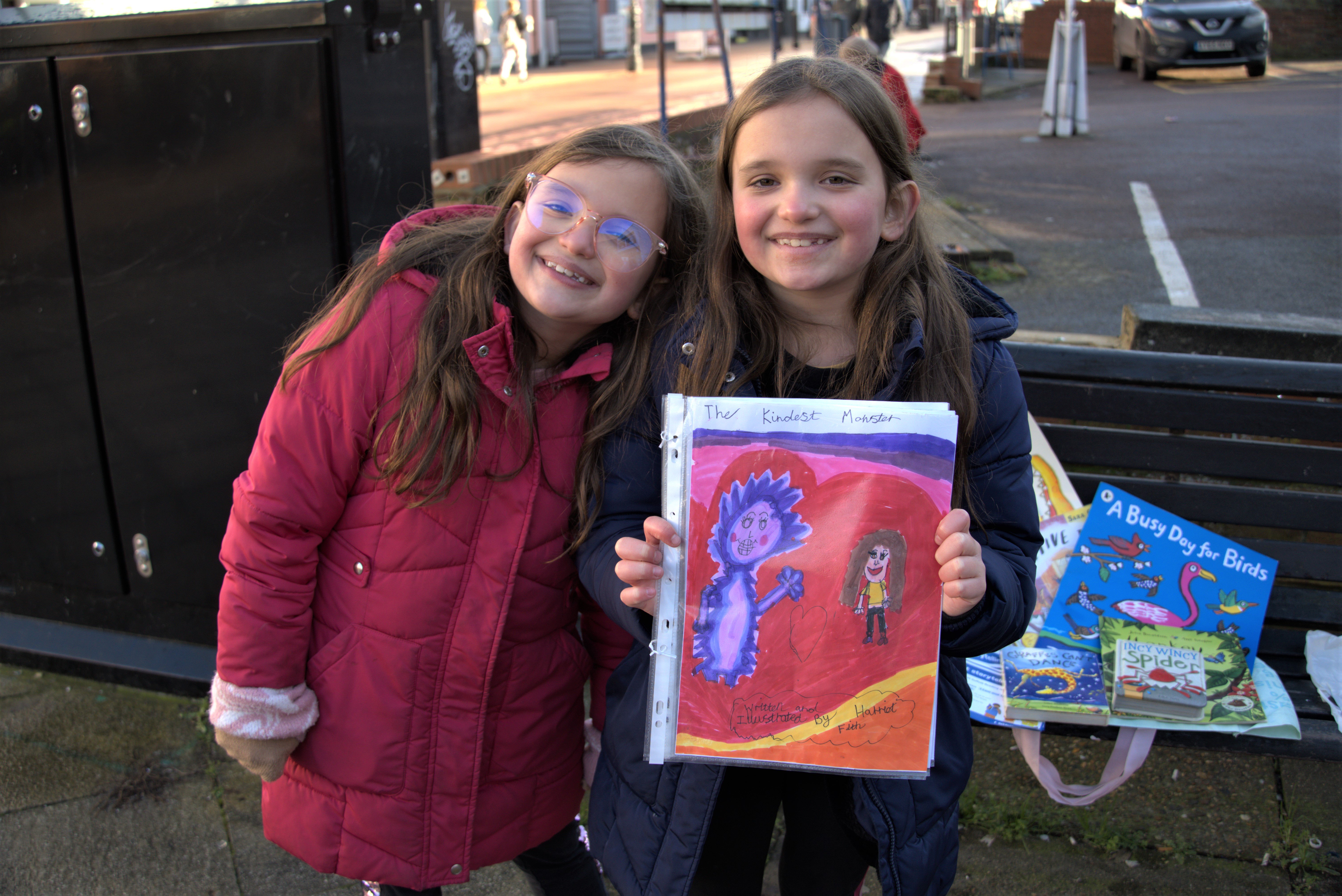 "Volunteering makes discussions at home more interesting. We get to plan and talk and remember and think about what we might want to do next. It gives us time away from devices and screens and it gives us something to do together as a group instead of all sitting in individual rooms ignoring each other - which hasn't happened yet and I hope never does. Get Suffolk Reading is doing good things across Stowmarket and just being able to be part of it makes me feel proud."

Maria, Stowmarket mum-of-three, speaking about volunteering with Get Suffolk Reading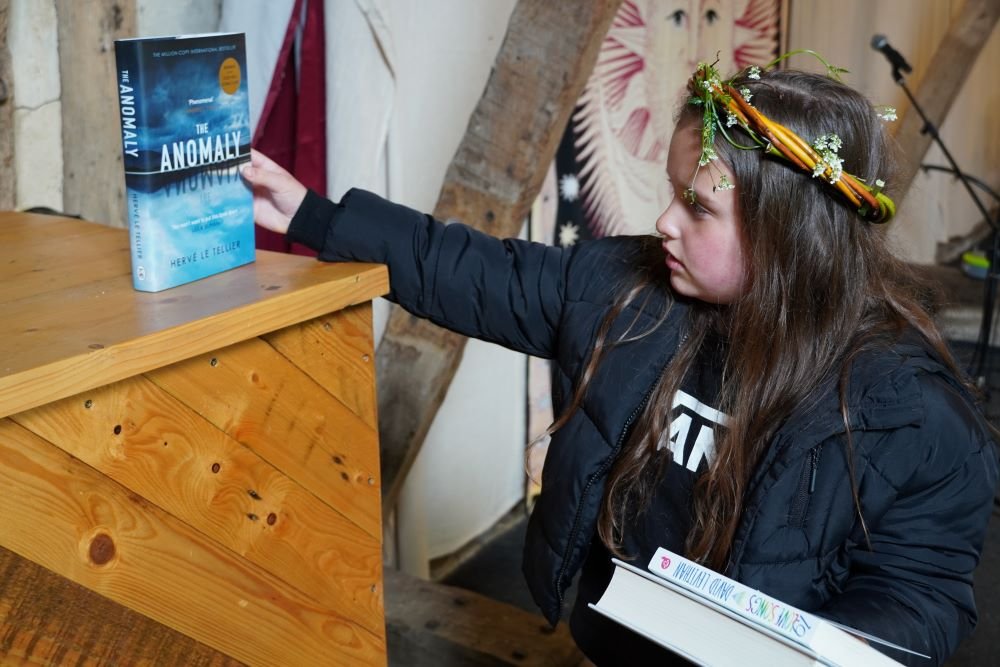 Alex says: "Since we got involved in Get Suffolk Reading we've been wanting to do more and more and I'm excited for the book hunts. We hide books at events or in our community for people to find to get them inspired to become a Literacy Champion or just start reading more themselves."
Harriet says: "I really like reading because when you open a book you feel like you're inside whatever is happening in the book. We hope when people pick up a book, even if they don't normally read, they'll enjoy the story and the way it makes them feel."
"Maria and her wonderful family are four of many amazing Literacy Champions who support our work to raise literacy levels in Suffolk. Our volunteers know their communities inside out and we ensure the work they do is catered to their interests. Some Literacy Champions have an environmental focus, some are young people focusing on helping their peers. Volunteers' Week is an opportunity to celebrate everything they do; the National Literacy Trust couldn't reach as many people in need without their support."

Sarah Maidment, Project Manager for Get Suffolk Reading in Stowmarket