A new story train, in which preschool pupils can read and play together, has been delivered to Woodfield Park Preschool, thanks to a community collaboration between Peterborough Reads, Westraven Community Garden and Family Action.
A member of staff at the preschool in Welland raised £250 doing the Great Eastern Run, in the hope that she could raise enough to replace the outdoor play equipment. She approached Emma Morton, Project Officer at Peterborough Reads, for advice and this led to a collaboration with volunteers at Westraven Community Garden to create something special.
Using recycled wooden pallets, a team of volunteers from the community garden made a train and carriages large enough for a group of children to sit in and enjoy a story together.
Outdoor learning is beneficial to children in a number of ways. Children communicate differently outdoors and taking part in educational activities outside of the classroom has been shown to boost confidence and improve wellbeing.
Woodfield Park Preschool works with Peterborough Reads, aiming to boost literacy levels among its pupils. Members of staff at the preschool have signed up to be volunteer Peterborough Reads Literacy Champions, which means they work in the city to promote literacy and enjoyment of reading.
"This is such a wonderful example of how magical the work of Peterborough Reads can be and shows that reading can be enjoyed everywhere and anywhere."

Emma Morton, Project Officer at Peterborough Reads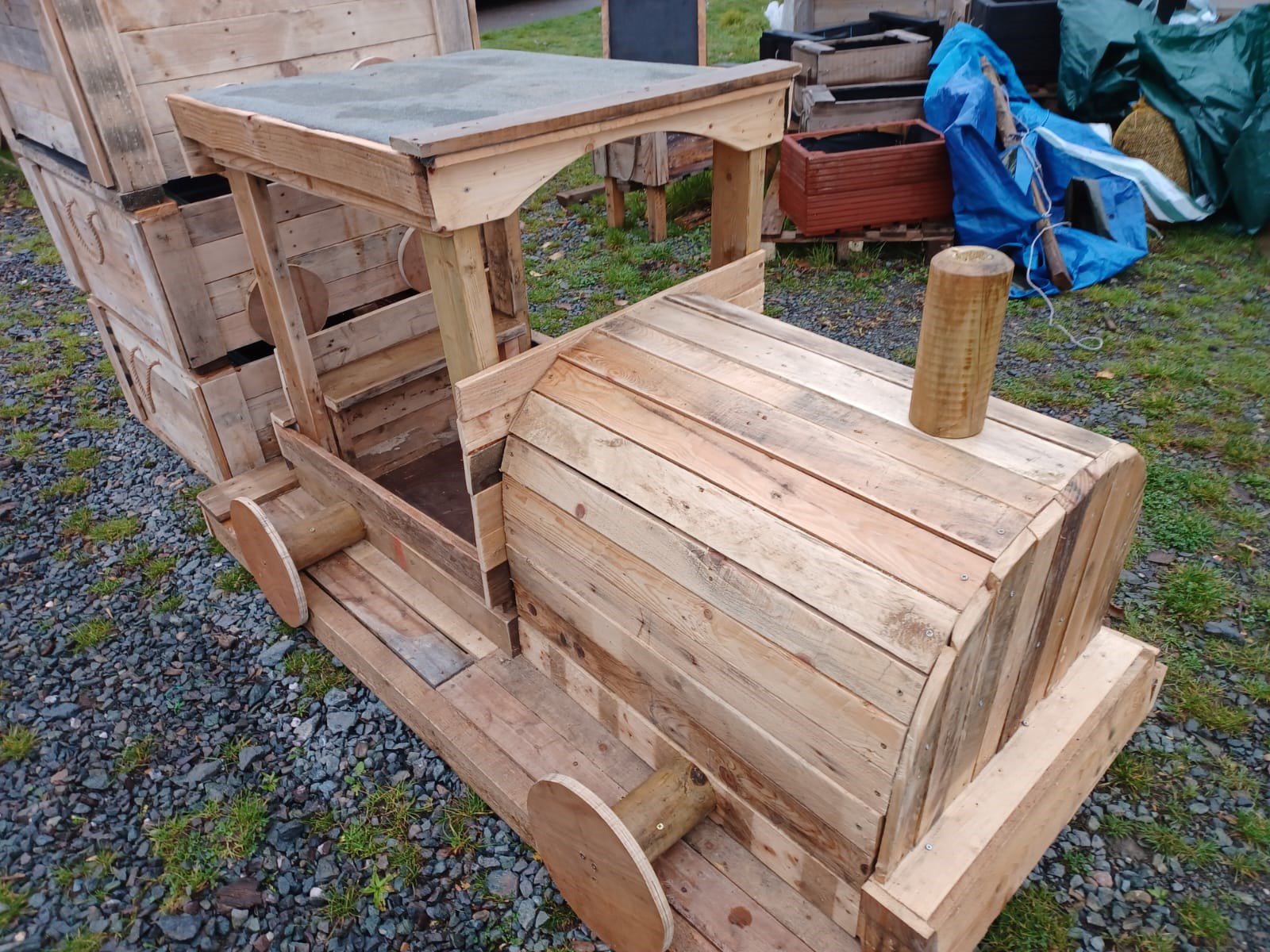 Emma added: "It's such a pleasure linking up Literacy Champions to build on the talents they have – Teresa, Luke and the volunteers have worked together to create this beautiful train where stories can be brought to life for children. We're looking forward to seeing what the next project will be!"
Luke Payn, Peterborough Reads Literacy Champion and Community Garden Projects Manager at Westraven Community Garden, says: "When we were approached about the possibility of making a large wooden train for the children at Woodfield Park preschool, we instantly thought it was the ideal project.
"It has been a team effort, led by Tony Wood, our Lead Volunteer, and several other volunteers and young people supporting him to bring it to completion. This has brought real joy and confidence to the team and everyone is now looking forward to the next project!"
"We are all very excited about the new pallet train. Woodfield Park children will really enjoy having a new space that not only supports their imaginative play but provides a cosy area for sharing."

Karen Woodcock, Early Years Manager at Family Action