Peterborough Reads have been adventuring on a series of themed bus tours to help little ones get ready for school. So far we've visited 16 Reception classes, nurseries and Pre-Schools and we've given out hundreds of books in the process, with lots of community partners helping along the way.
The idea came about when Literacy Champion Andrew Wilcox offered us the Peterborough Lions bus to visit different nurseries and pre-schools in the heart of the city's disadvantaged communities. Along the way, we host storytelling sessions onboard to help spark a love for reading and every child gets to take a book home. The series of bus tours will also help improve book ownership in Peterborough as 1 in 11 disadvantaged children in the city do not own a single book of their own, meaning that they are missing out on the many benefits of reading including improved wellbeing and attainment at school.
The tours started with a festive trip around The Ortons where some of Father Christmas' elves teamed up with our Literacy Champion to visit children from two Reception classes, three preschools, and five childminders - with 340 books given out in total.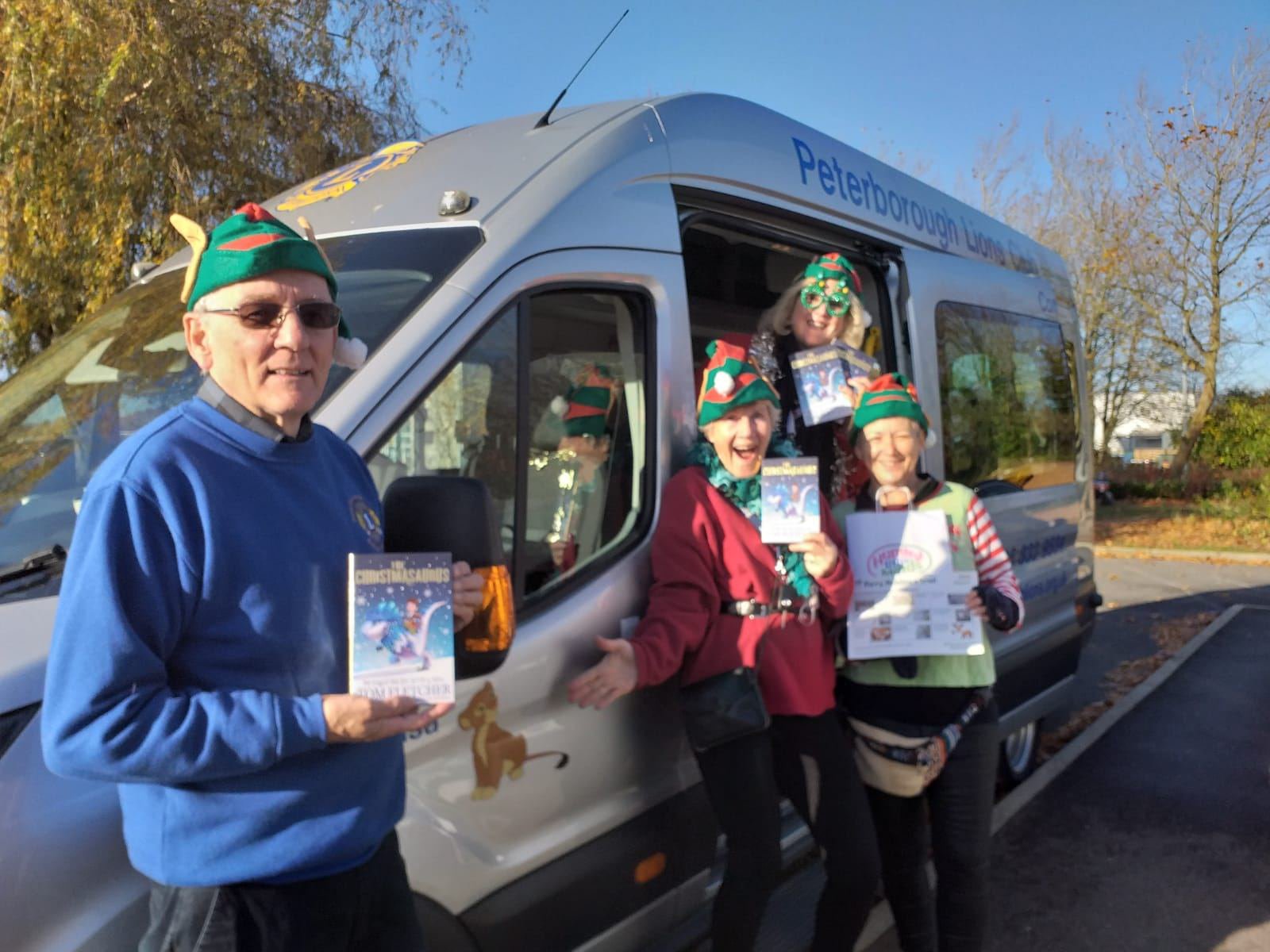 Since then, we've been on tours of early years settings in Dogsthorpe and Welland, and in Bretton too. The former was themed around teddy bears and included a visit to the Olive Branch Community Garden with the local Barnardo's Children's Centre and nearby childminders were invited for a teddy bears picnic, outdoor activities and a storytelling session. For World Book Day we toured five early years settings before inviting the public to join us at Bretton Library with local author Ellie Sandall and the children's grownups joined in too!

In total, we have given out over 1,000 books to children from 17 early years settings, five childminders, the Barnardo's Children's Centre, two local libraries, and a soft play centre. To find out about our future bus tours please visit our Facebook page.
---
Thank you for visiting us at Eyrescroft today. They all loved their books and gifts and was a lovely end to a special week.
We loved having you at Stars Pre-School Dogsthorpe - thank you.
We both loved your session at Bretton Library. Thank you all.