We recently (October 2019) launched a campaign in Sunderland, in partnership with Stagecoach, to help spread the word about our 'chat, play, read' messaging. Stagecoach offered us free advertising space on the interior and exterior of their buses to reinforce the importance of family interaction to a child's development.
To launch the advertising campaign, we hosted a day of 'chat, play, read' events with four local primary schools joining at different points. Hudson Road Primary and Valley Road Primary joined us at Sunderland library, and Dame Dorothy School took part in some fun football activities. Southwick Primary School joined us for the whole day, and even enjoyed an open top bus tour of the town.
The children visited three different locations in Sunderland, with each venue hosting an event for one of the chat, play, or read elements.
We started at Stagecoach HQ, where the little ones chatted with bus drivers and listened to a story telling event delivered by Seven Stories
Then it was all aboard the open top bus to the Beacon of Light Football stadium. Here, children took part in some Spot themed football activities, and were joined by another school
The last stop was Sunderland library where families were encouraged to sign up, and the children were taken on a tour and listened to some more story telling
Here's what Southwick Primary School had to say about the day:
How has taking part in the activity benefitted you and your class? And how has it benefitted the wider school community?
The day was a fantastic experience for our children and their families – it was lovely to see the parents so engaged. The event helped reinforce that reading is such an important basis for a child's schooling and their wider life.
Has the activity given you the chance to do something you haven't been able to do before?
Yes, many of the children had never been on an open top bus before so they were all very excited. The activities at the Beacon of Light were great, and it was a brilliant opportunity for the class to be able to visit their local football stadium. We are going to contact Beacon again to see if we can take part in any further activities with them.
Can you describe a contrast between your pupils' responses to reading before and after they took part in the Read North East activities?
With the help of story tellers, the children were able to pick up on knowledge around the Spot stories very quickly, and they were also able to join in with vocabulary. Some children were even confident enough to make predictions about the story and they were able to speak about the different characters in the book.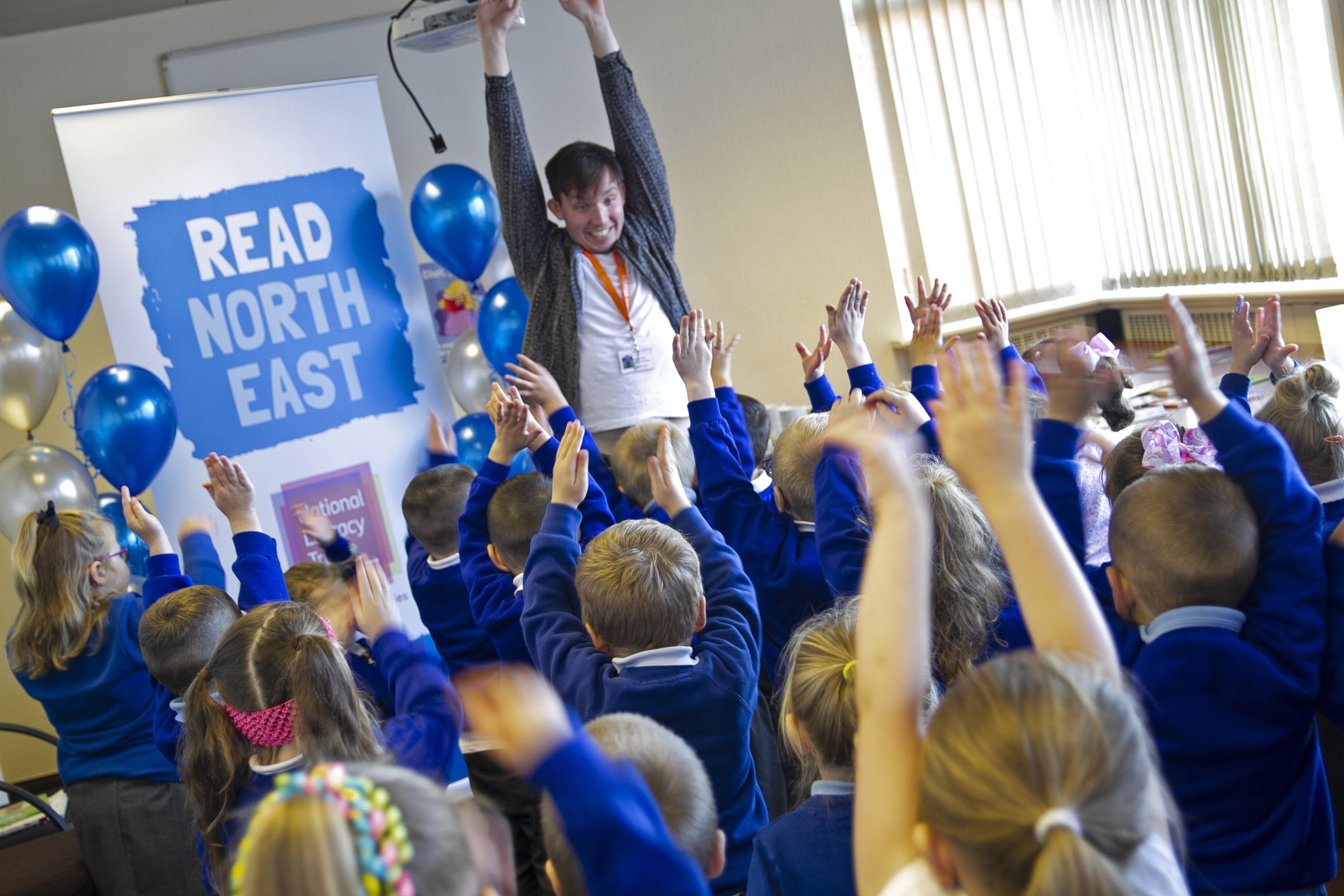 Our 'chat, play, read' campaign is part of a coalition with the Department of Education to halve the number of five-year-olds who start school without the literacy skills without good language and communication schools.
The event also had positive feedback from parents, who said they would spend more time reading bed time stories to their children as a direct result of the event.
Find out more about Read North East
Find out more about chat, play, read