Thanks to support from publishers and monetary donations from the Tees Valley Foundation, Middlesbrough Reads has been able to donate 5,000 books to vulnerable families during lockdown.
Our research found as many as 19,000 children in the North East do not have a book of their own at home, which means thousands are missing out on the benefits of reading including improved wellbeing.
Children who enjoy reading are three times more likely to have a good level of wellbeing compared to those who don't. Middlesbrough Reads has therefore been working hard to get books into the hands of vulnerable people to help spread some joy during lockdown.
So far, 5,000 books, with a total RRP of more than £28,000, have been donated to vulnerable children and adults alike through working alongside many community partners.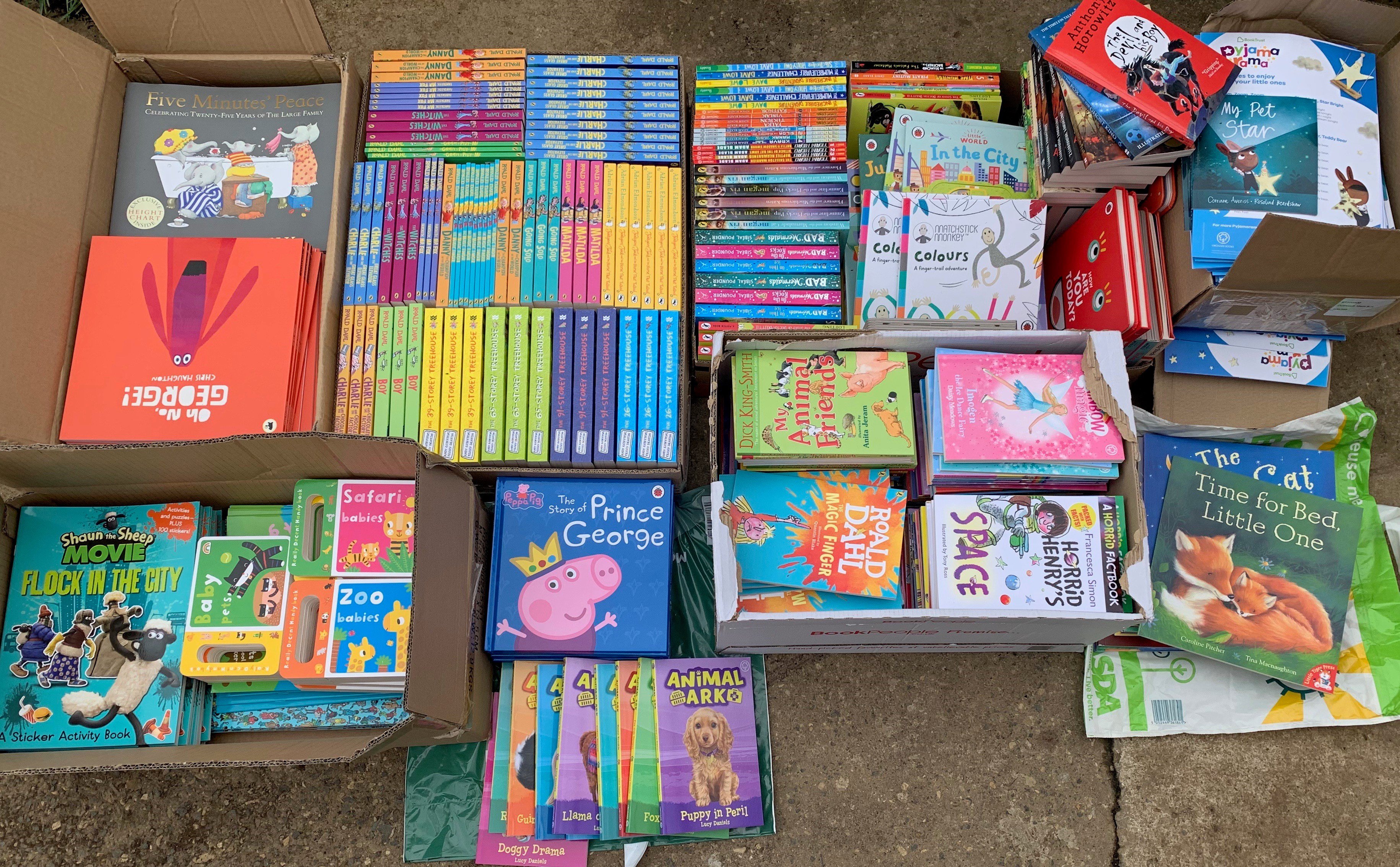 1,800 books were donated to vulnerable children with social workers at the beginning of lockdown
500 books were donated toMiddlesbrough's Shielding Hub, set up to support high risk individuals during lockdown. 100 of the titles were given to isolated adults
175 books have been donated to looked after children in Key Stage 3 (age 11 – 14)
350 books went to the MFC Foundation who work closely with local food banks
A further 350 books were donated to Pip – Disabled Mum who has transformed her spare bedroom to set up a food delivery service for other shielding families
15 bundles of Roald Dahl books have been given to competition winners, courtesy of Penguin Random House
The Tees Valley Foundation have given Middlesbrough Reads two £1,000 grants that have enabled us to buy 2,000 additional books so we can continue to support community initiatives.
Our partnership with Penguin Random House has been invaluable during lockdown as almost 3,000 of the books we've given out have come via their donations. So a huge thank you to Penguin for making this work possible.
For many of these children, the books we have donated will be their first. Middlesbrough Reads is opening up the world of stories for thousands of local children who can now enjoy the abundance of opportunities that reading provides.
If you know of a community project in Middlesbrough that would benefit from our support please get in touch with our Hub Manager at allison.potter@literacytrust.org.uk
---
"I want to say thank you to everyone who has come together to make this happen – it has shown really quick thinking and even quicker acting – and thank you to the National Literacy Trust and Penguin Random House for their huge generosity. Reading has huge benefits for everyone and I hope these books are enjoyed by all who receive them."

Cllr Barry Cooper, Middlesbrough Council's Executive Member for Education
"Thank you so much to everyone who has made this donation possible – these amazing books are sure to raise some smiles and will help the children learn at home during the pandemic. I always say, as a community, we can pull through this together!"

Pip Donegan, founder of PIPSCO
---
Like us on Facebook
Find out more about Middlesbrough Reads