This year's Festive Book gifting campaign was a huge success and is now a well-established part of our year-round book gifting programme.  We work with community groups, (foodbanks, community grocers, youth providers, parks) who then gifted books to the vulnerable families that they work with.
Knowing that the cost-of-living crisis would make this Christmas even more difficult for parents to buy books for their children, we have been keener than ever to ensure we work with the right groups for those most in need.
In total we have gifted over 9,400 books to community groups this Christmas and 400 to groups providing holiday and activities and food (HAF), a grand total of nearly 10,000 books.
When it comes to the gift of giving, we think there's nothing better than to receive a new book! Read Manchester and Manchester Libraries are proud to announce that over the festive period we gifted a whopping 10,000 books to 89 of our city's community organisations, to hand out to vulnerable families.
Powered by mince pies and a passion to get Manchester reading, the Read Manchester team and our fantastic literacy champion volunteers, worked extremely hard preparing bespoke donations of books. These festive boxes were collected by community groups and grocers, faith groups, youth clubs, food banks, health organisations as well as refugee groups and homeless refuges.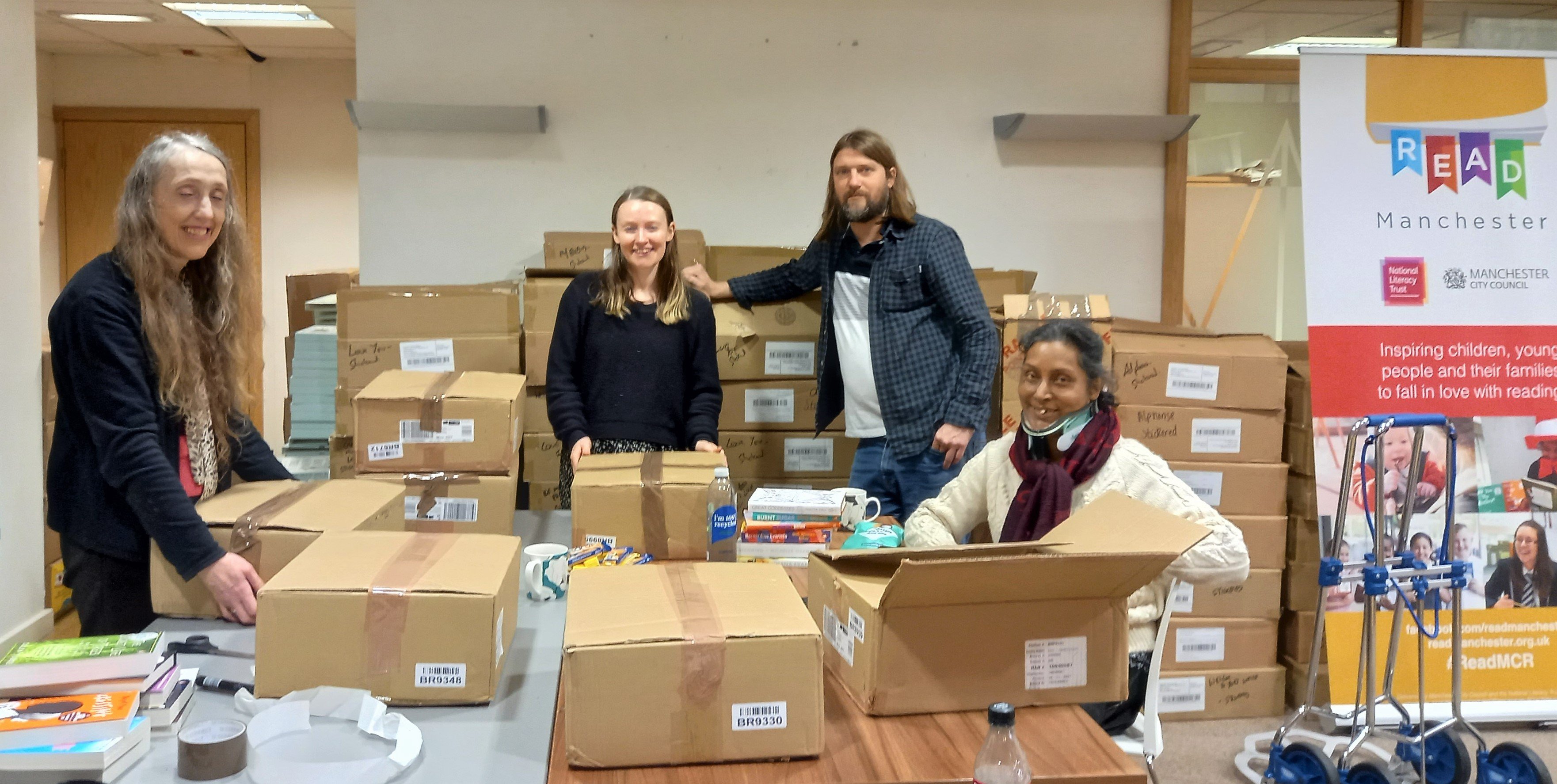 Children and families received books at events, parties, visits from Santa and all sorts of activities hosted by Read Manchester's partner organisations. Libraries also got in on the act, gifting picture books to children attending library story times and 800 books were handed out to families attending a variety of events in local parks.
Here's some feedback from the organisations gifting books to families:
"We are so grateful...our library is in a deprived area of the city and many children have no access to such lovely books" Lil, Place at Platt Lane.
Work For Smile Charity told us they "feel the project is educational, entertaining, and ultimately a 'small' gesture with a huge positive impact on our service users" the majority of whom are single parent families.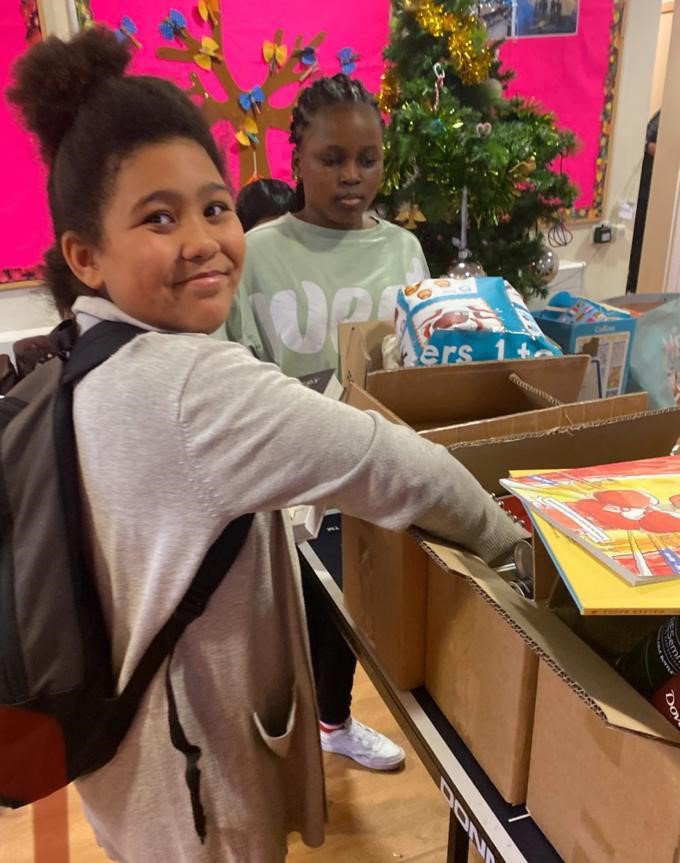 The response to our bookgifting campaign has been overwhelming, highlighting the struggles our communities are facing and showing that the work we do to help children access books is hugely appreciated. Over 80% of our partners told us that the books gifted to their organisations have had a 100% positive impact on their community of users.
Children, parents, and guardians alike were delighted to be given a brand new book, as the cost of living crisis has put additional pressure on families this year. Sammy from Anson Community Grocers, Rusholme was truly overwhelmed: "one of my customers cried she was so grateful as things are so difficult at the moment." Abbey Hey Primary School handed out their books as gifts with food parcels to vulnerable families, one child said it was the first book of their own.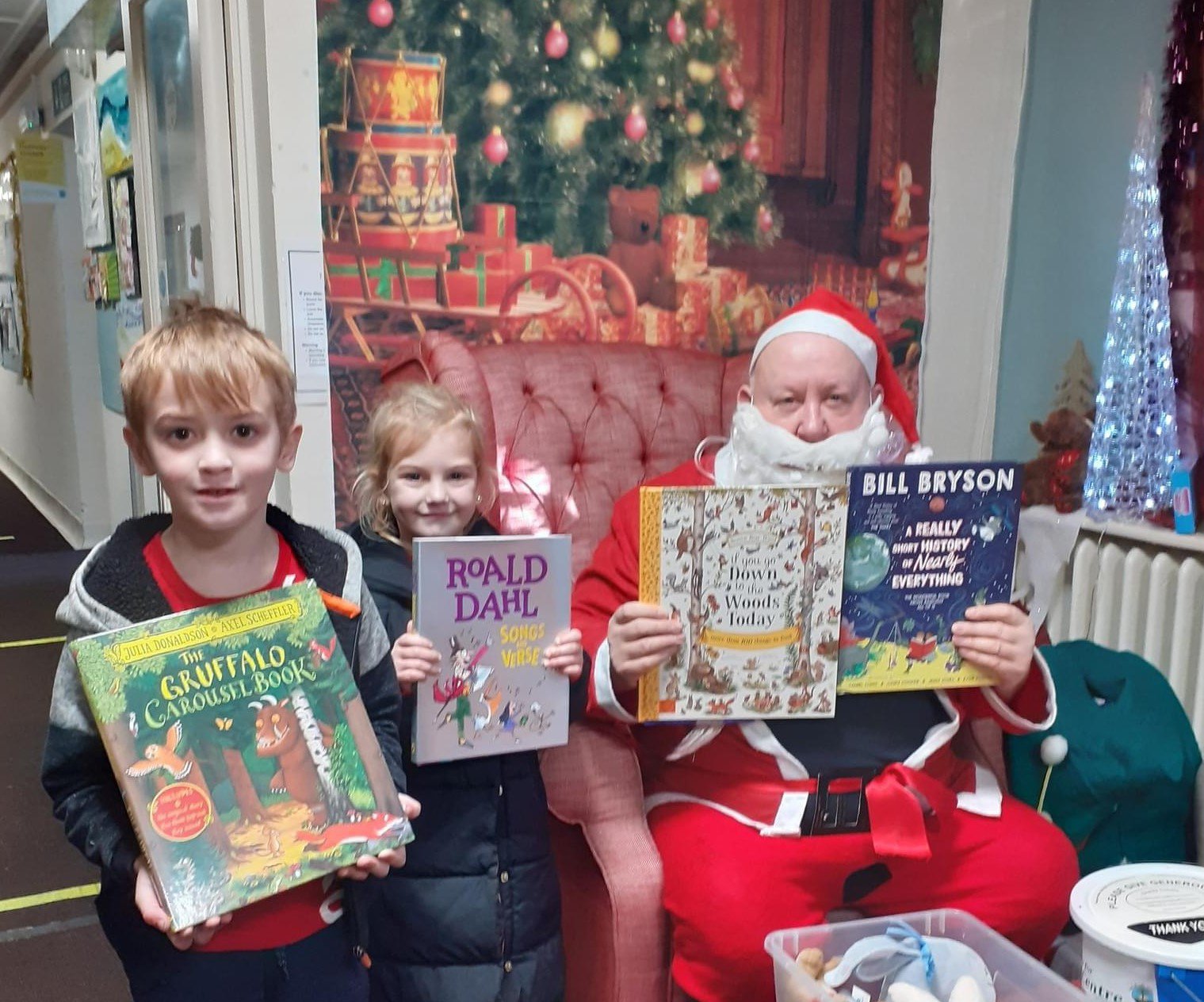 "As a parent, I was overjoyed to see my child receive such a thoughtful and educational gift. The books will provide endless hours of learning and entertainment and I am so grateful to the donors for their kindness and generosity" Parent, Know Africa Foundation.
These donations have been made possible thanks to the support of national publishers and a festive book campaign by Manchester Central Library Development Trust on Read Manchester's behalf. The latter has raised over £3,000 (with gift aid) and we are extremely grateful to everyone who has supported the appeal.