Get involved!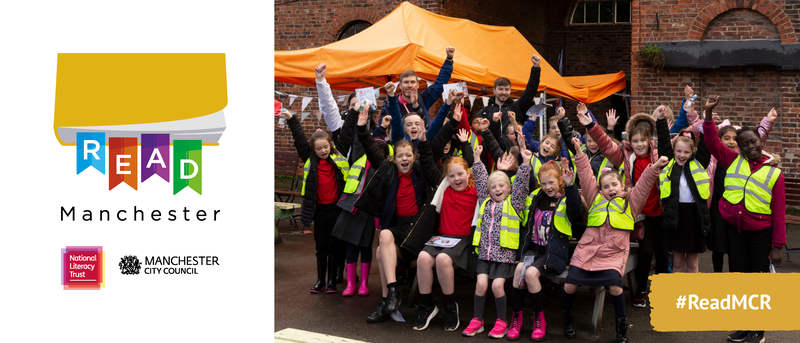 Read Manchester delivers exciting events and activities throughout the year to engage and inspire local families.
Keep an eye on this page as we regularly update it with fun and exciting events and activities for you to get involved in! You'll also find helpful resources and the Manchester Libraries Children and Families letter.
Take 10
Our research shows us that reading can be an effective way of helping people take care of their mental health and wellbeing - and it only takes 10 minutes a day to see the benefits!
Download the booklet for some tips on how to enjoy reading together with your little one or head to our national Take 10 page to find up-to-date information, events and resources on the Take 10 Challenge.
Story trails, maps and more!
Download one of the exciting resources below for a fun-filled day of exploring, adventure and reading!