Make a beeline for these Bee a Reader events:
Saturday Spectacular: Bee Amazing…Bee a Reader!

An afternoon of free family fun as we get creative with all things Bee inspired.
Take a seat and enjoy the animated Bee film, as well as bee-related arts, crafts and illustration.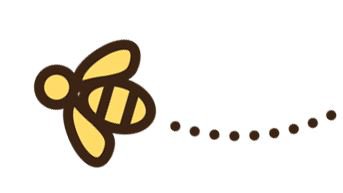 There will also be the opportunity to join our Bee a Reader Challenge and pick up an entry form for our bee-themed creative writing competition for 7-16 year olds.And as if that wasn't enough, sign up to the Summer Reading Challenge and join thousands of others reading six books or more this summer!

Manchester Central Library - Saturday 21 July, 12 - 4pm


---
Bee a Reader

Join professional artists Jo and Fi as they celebrate Read Manchester's Bee a Reader and the Manchester worker bee. Bee creative and decorate 2D stand-up bees inspired by your favourite stories, Bee in the City supersize bees, or your own favourite things! Ages 4 and above.

Avenue Library - Tuesday 24 July, 2.30-4.30pm
Hulme High Street Library - Wednesday 25 July, 2.30–4.30pm
Didsbury Library - Thursday 26 July, 2.30–4.30pm
Forum Library - Monday 30 July, 2.30–4.30pm
Gorton Libary - Tuesday 31 July, 2.30–4.30pm
Central Library Thursday 2 August, 2–4pm
Beswick Library - Thursday 9 August, 2.30–4.30pm

The Forum Centre, Wythenshawe- Monday 30 July, 2.30 - 4.30pm
Download this leaflet for all the Bee in the City activities at The Forum Centre this summer.

Download the Summer Reading Challenge leaflet for even more activities.


---

The Bee in the City trail runs from 23 July to 23 September.
Find out more.