As part of Doncaster's Great Green Read, which this year is themed around British Wildlife, at all of our events we are hiding 'Wild Words' in books for you to find right across the city, and in Doncaster's local libraries too.
You'll know you've found a Wild Word when you see an icon like this: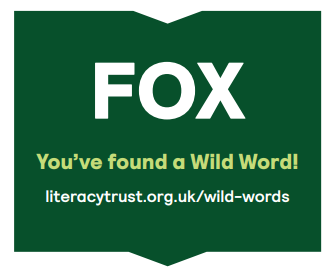 Take note of the word, and where you found it - once you've found three Wild Words, send your completed form to us, or drop it in to your local library before 12 December in order to claim your free book.
The challenge is open for all Doncaster children to take part. Simply download the Wild Words form here, to print or fill in online, and come along to any of our Great Green Read events!
You can find out more about the Great Green Read here, as well as on our Facebook page.
Good luck!