Publishers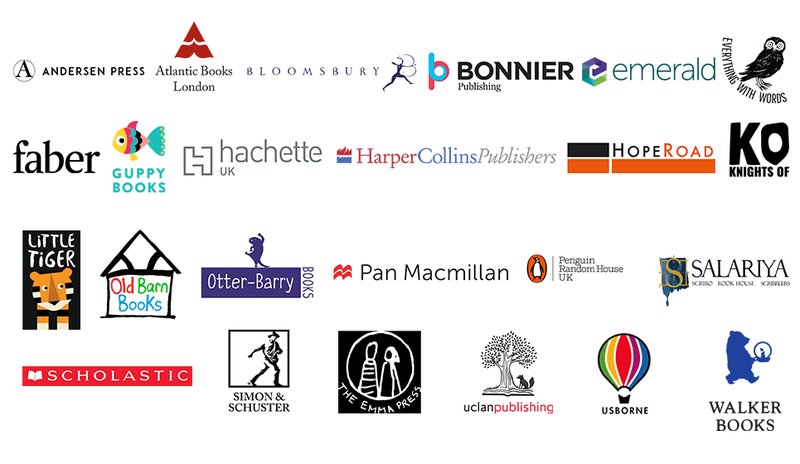 Cambridge University Press & Assessment
Pearson
Authors
Adam Kay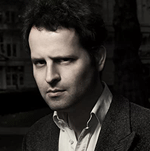 Adam Kay is an award-winning writer and former non-award-winning junior doctor. His first book This is Going to Hurt: Secret Diaries of a Junior Doctor was a Sunday Times number one bestseller for over a year and has sold over 2.5 million copies. It has been translated into 37 languages and is winner of four National Book Awards, including Book of the Year, and will be a major new comedy drama for BBC/AMC starring Ben Whishaw. His second book Twas the Nightshift Before Christmas was an instant Sunday Times number one bestseller and sold over 500,000 copies in its first few weeks. His compilation Dear NHS raised over £250k for charity. His record-breaking debut children's book Kay's Anatomy was published in 2020 and his follow-up, Kay's Marvellous Medicine, published this September.
A.F. Harrold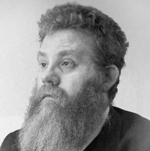 A.F. Harrold is an English poet who writes and performs for adults and children. He spends his time showing off on stage, writing poems and books, and stroking his beard (it helps churn the ideas). He is the author of the Fizzlebert Stump series and the CILIP Carnegie and Kate Greenaway Medal longlisted The Imaginary, illustrated by Emily Gravett. He lives in Reading with a stand-up comedian and two cats.
A.M. Dassu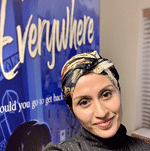 AM Dassu is a writer of both fiction and non-fiction and is based in the East Midlands. She is the author of widely acclaimed MG novel Boy, Everywhere which is one of the Guardian's Best Books of 2020 and was also featured as one of the Guardian's Books of the Month, Children's Best New Novels on publication in October, is on Amnesty's Books That Inspire Activism list, and has just been announced as one of Bookriot's Best Children's Book of 2020.
She is Deputy Editor of SCBWI-BI's magazine, Words & Pictures, and a Director of Inclusive Minds, a unique organisation for people who are passionate about inclusion, diversity, equality, and accessibility in children's literature. Previously, she has worked in project management, marketing, and editorial. Her work has been published by The Huffington Post, Times Educational Supplement, SCOOP Magazine, Lee and Low Books, and DK Books. When she isn't battling emails or writing, she mentors aspiring authors and loves to shout about other people's books.
You can find her on Twitter @a_reflective or Instagram @a.m.dassu or amdassu.com
Anna James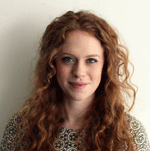 Anna James is a freelance writer and journalist. After spending five years as a secondary school librarian in the Midlands she joined The Bookseller magazine as its book news editor in 2014. At the end of 2015 she left to pursue a freelance career and has written for ELLE UK, Buzzfeed, The Pool, The LA Times and several other outlets. She is also a literary event chair, hosting the Lush Book Club, and interviewing authors at book shops and festivals. She also talks and writes about books across several social channels under the A Case for Books including Twitter and YouTube. In 2015 she was shortlisted for the Kim Scott Walwyn Prize for women in publishing.
In summer 2018 Anna contributed a story to a collection of Wuthering Heights inspired short stories, I Am Heathcliff, which was published by The Borough Press and edited by Kate Mosse. Her debut children's book, Pages & Co: Tilly and the Bookwanderers, was HarperCollins Children's flagship debut of autumn 2018. The second in the series Pages & Co.: Tilly and the Lost Fairytales was published in September 2019.
Anthony Horowitz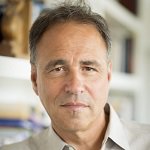 Anthony Horowitz is the author of the number one bestselling Alex Rider books and the Power of Five series. He enjoys huge international acclaim as a writer for both children and adults. After the success of his first James Bond novel, Trigger Mortis, he was invited back by the Ian Fleming Estate to write a second, Forever and a Day.
His most recent bestselling crime novels include Magpie Murders, followed up with Moonflower Murders in 2020. The Word is Murder, introduced Detective Daniel Hawthorne, followed up by The Sentence is Death and coming in 2021, A Line to Kill. Anthony has won numerous awards, including the Bookseller Association/Nielsen Author of the Year Award, the Children's Book of the Year Award at the British Book Awards, and the Red House Children's Book Award. In 2014 Anthony was awarded an OBE for Services to Literature.
He has also created and written many major television series, including Collision, New Blood and the BAFTA-winning Foyle's War. The bestselling Alex Rider adventures have been adapted for television and are available to watch on Amazon Prime.
Benjamin Dean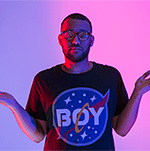 Benjamin Dean is a London-based celebrity reporter for Buzzfeed. His biggest achievement to date is breaking the news that Rihanna can't wink (she blinks, in case you were wondering). Benjamin can be found on Twitter as @notagainben tweeting about Rihanna and LGBTQ+ culture to his 10,000+ followers. Me, My Dad and the End of the Rainbow is his debut book, out on 4 February, and he is currently working on its follow-up.
Beth Woollvin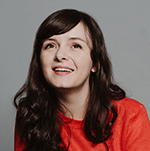 Bethan Woollvin won the Macmillan Prize for Illustration in 2014 for Little Red – her classy, bold interpretation of Little Red Riding Hood. It was a startlingly confident debut which she followed with an equally striking and feminist take on Rapunzel, with not a handsome prince in sight, followed by her twist on Hansel and Gretel and the brilliant I Can Catch a Monster. She is also the illustrator of The Button Book by Sally Nicholls and Meet the Planets by Caryl Hart. The eldest in a family of ten children, Bethan understands well what appeals to a variety of age groups, and all her work exudes a natural dry wit and charm. She graduated from Anglia Ruskin University with a First Class Degree in Illustration in 2015 and now lives in Sheffield.
Brendan Kiely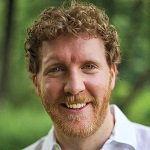 Brendan Kiely is the New York Times bestselling author of All American Boys (with Jason Reynolds), The Last True Love Story and The Gospel of Winter. His work has been published in ten languages, received a Coretta Scott King Author Honor Award, the Walter Dean Myers Award, the Amelia Elizabeth Walden Award, was twice awarded Best Fiction for Young Adults (2015, 2017) by the American Library Association and was a Kirkus Reviews Best Books of 2014.
Originally from the Boston area, he now lives with his wife in New York City.
Burhana Islam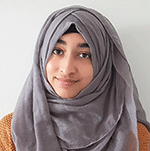 Born in Bangladesh, raised in Newcastle and currently residing in the outskirts of Manchester, Burhana Islam is a storyteller who is passionate about exploring themes of heritage, belonging, identity and faith in both her children's and young adult works. She studied English Literature at Newcastle University before deciding to become a secondary school teacher, sharing her love for stories with a new generation of curious, young minds. Her first book, Amazing Muslims Who Changed the World, is a contemporary collection of thirty true stories aimed at children aged 9 to 12, all of which shine a light on the incredible contributions Muslims have made to our history, and the continued importance and influence they have on our culture.
Caryl Hart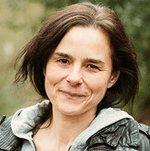 Caryl Hart writes picture books and young fiction and runs creative literacy workshops for schools and libraries. She lives on the top of a windy hill in Derbyshire with her husband, two cheeky daughters, a bouncy black Labrador and two extremely fluffy black cats. She loves walking, sitting in cafes and snuggling.
Cat Weldon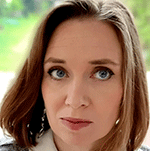 Cat Weldon writes funny middle grade fantasy stories with a particular interest in offbeat fairy tales and world mythology. With a Master's degree in Scriptwriting and a background in children's theatre, Cat now splits her time between writing, teaching and making origami squirrels. Cat lives in East Anglia with her husband, two children and a collection of delinquent chickens. How to Be a Hero is her first novel.
Chloe Daykin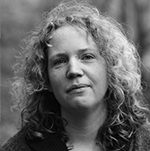 An artist, teacher, bookbinder and occasional playwright Chloe Daykin writes and wild swims with her boys in Northumberland. Her debut Fish Boy, won the Northern Writers Award, was shortlisted for the Branford Boase Award and was published to critical acclaim. Her most recent novel, Fire Girl, Forest Boy won the Gandys Children's Travel Book of the Year.
Chris Callaghan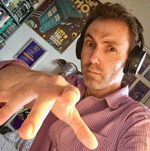 Chris Callaghan is an award-Winning and Amazon No.1 best-selling children's author. He has a background as a mechanic in the Royal Air Force and as an Environmental Scientist. Growing up in a shipyard town on the banks of the Tyne, he saw this industry decline and the effects it had on the people, town and schools. He struggled with reading as a boy, and preferred writing stories, never dreaming that one day he might become a published author himself. But he did! He has spent the previous few years visiting schools around the UK, often in deprived areas, talking of his love of reading and writing, and encouraging children just like he was that stories are for everyone.
Cressida Cowell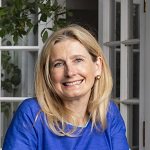 Cressida Cowell is currently the Waterstones Children's Laureate (2019 – 2022). She is the author and illustrator of the bestselling The Wizards of Once and How to Train Your Dragon books series, and the author of the Emily Brown picture books, illustrated by Neal Layton.
Danielle Jawando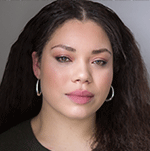 Born in Manchester, Danielle Jawando's previous publications and broadcasting credits have included a short story Paradise 703, which was published by DeadInk in 2012 (longlisted for the Finishing Line Press Award in 2011). She has also had several short plays performed in Manchester and London. In 2015, she worked on Coronation Street as a storyline writer and in 2017, her short story The Deerstalker was selected as one of the six finalists for the We Need Diverse Books short story competition. Her first non-fiction book for children (about the life of Maya Angelou) was published by Laurence King in 2019. Her debut novel And the Stars Were Burning Brightly published in 2020.
Danny Wallace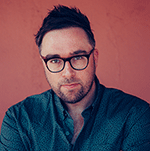 Danny Wallace is an award-winning writer and television and radio presenter. His Sunday Times-bestselling non-fiction books include Join Me, Awkward Situations for Men and Yes Man, which was made into the major Hollywood movie starring Jim Carrey. His first children's book, Hamish and the World stoppers, was the second biggest-selling debut children's book of 2015. As a presenter, he has presented everything from science documentaries to primetime BBC1 Saturday night game shows. He is the winner of several Sony Radio Academy Awards, the Arqiva for Presenter of the Year and a BAFTA for voice acting in the video game Thomas Was Alone. More recently he was Artist in Residence at BBC Comedy. His new book, Danny's new book, The Day the Screens Went Blank, is out on 18 March.
Darren Simpson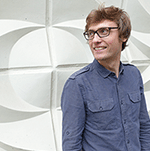 Darren Simpson lives in Nottingham with his wife and two mischievous boys, and spends most of his time pretending he knows what he's doing. After not quite making it as a drummer in a rock band, Darren turned to writing and discovered that it's a fun way not only to escape reality, but also to explore and confront it in unusual ways. He can usually be found lost in his headphones or eating cake mix with a spoon.
David Baddiel
David Baddiel is an author and comedian. He has written and performed in a series of highly successful TV comedy shows, including The Mary Whitehouse Experience and Baddiel and Skinner Unplanned. His debut children's novel, The Parent Agency, was the bestselling 9-12 debut of 2014 and was hailed by the Guardian as 'funny, sometimes moving and always engaging' and he has gone on to become a million-selling bestselling children's author. His most recent book for children, Future Friend, was published in 2020.
Gabrielle Kent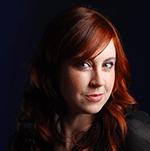 Gabrielle Kent is an author from the North East of England. Her favourite things are books and videogames. She plays video games, makes video games, teaches video games, and for her latest series, Knights and Bikes, she has written books based on a video game!
As well as Knights and Bikes, Gabrielle is the author of the Alfie Bloom series, which has been published in seven languages. One of her favourite experiences was appearing on BBC Bitesize as a games expert to help Peter Capaldi's Doctor Who to save the world from the Daleks using programming.
Guy Bass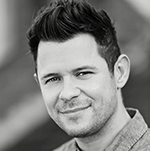 Guy Bass is an award-winning author who has written more than 30 books, including the best-selling STITCH HEAD series, DINKIN DINGS, SPYNOSAUR and SKELETON KEYS. He lives in London with his wife. Find out more at guybass.com | @GuyBassBooks
Harry Heape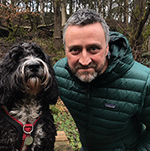 Harry Heape is an artist, a visionary and a very successful none-of-your-businessman. A shy and quiet man, he lives and writes in the deepest, darkest Halifax. Harry has written the hilarious Shiny Pippin series.
James Harris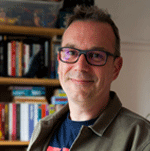 James Harris has been writing and making funny sketches, films, animations and zines pretty much ever since he could hold a crayon. He just can't seem to stop. In 2019 he won the Hachette Childrens' Novel prize at the Northern Writers' Awards with The Unbelievable Biscuit Factory. It turns out he really loves writing funny stuff for children and wants to do that forever now, thank you. 
James is a mentor and workshop leader for Writers' Block North East, a creative development company based in his home town of Middlesbrough.
Jamie Russell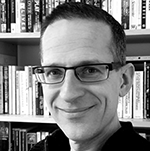 Jamie Russell is a former contributing editor of Total Film magazine turned screenwriter and author. He has written several nonfiction books, including Book of the Dead: The Complete History of Zombie Cinema and Generation Xbox: How Videogames Invaded Hollywood. SkyWake: Invasion is the first in a planned trilogy and is Jamie's first book for children.
Jason Reynolds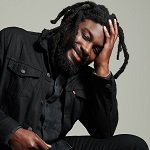 Jason Reynolds is a #1 New York Times bestselling author, a Newbery Award Honoree, a Printz Award Honoree, a two-time National Book Award finalist, a Kirkus Award winner, a two-time Walter Dean Myers Award winner, an NAACP Image Award Winner and the recipient of multiple Coretta Scott King honors. Reynolds is also the 2020–2021 National Ambassador for Young People's Literature.
His many books include When I Was the Greatest, The Boy in the Black Suit, All American Boys (cowritten with Brendan Kiely), As Brave as You, For Every One, the Track series (Ghost, Patina, Sunny, and Lu), Look Both Ways and Long Way Down, which received a Newbery Honor, a Honor, and a Coretta Scott King Honor. He lives in Washington, DC. You can find his ramblings at JasonWritesBooks.com.
Jeffrey Boakye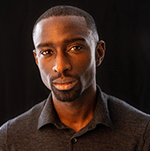 Jeffrey Boakye is a writer, teacher and music enthusiast originally from Brixton, London. He has two published books, Hold Tight and Black, Listed.
He is also the co-author of What is Masculinity? Why Does it Matter? And Other Big Questions. Jeffrey lives in East Yorkshire with his wife and two sons.
Jenny Pearson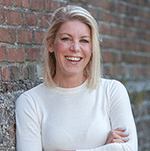 Jenny Pearson has been awarded six mugs, one fridge magnet, one wall plaque and numerous cards for her role as Best Teacher in the World. When she is not busy being inspirational in the classroom, she would like nothing more than to relax with her two young boys, but she can't as they view her as a human climbing frame. Her debut novel, The Super Miraculous Journey of Freddie Yates, was shortlisted for the Costa Children's Book Award and selected as a Waterstones Book of the Month.
Joe Lillington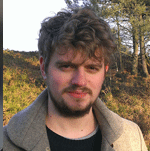 Joe Lillington is based in Bristol. He graduated from University College Falmouth in 2014 and since leaving has had two titles published by Flying Eye Books, TOBY AND THE ICE GIANTS and NEFFY AND THE FEATHERED DINOSAURS.
Joelle Taylor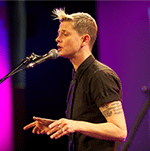 Joelle Taylor is an award-winning spoken word artist who has written poetry and plays. She has performed at hundreds of venues nationally and internationally with the British Council. She was recently awarded a Fellowship of the Royal Society of the Arts and in 2015 The Southbank Centre in London named her as one of the Nelson Mandela 67 Change Makers who have altered the face of Britain. She is widely anthologised and her poetry is included in the English GCSE syllabus. Her short stories and flash fiction have been published in various literary journals and her forthcoming poetry collection CUNTOAND OTHER POEMS will be published by Westbourne Press on 15th June 2021.
Jonathan Emmett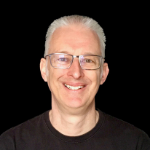 Jonathan Emmett has written over 60 books for children including Bringing Down the Moon, Someone Bigger and The Princess and the Pig. He developed his skills as a writer and illustrator while studying and working as an architect but left architecture to become a children's author in 1995.
His work has been translated into over 30 different languages and has won several awards both in the UK and abroad including the Red House Children's Book Award for Pigs Might Fly and the STEAM Children's Book Prize for How the Borks Became: An Adventure in Evolution. You can find out more about Jonathan and his books at his web site jonathanemmett.com and follow him on Twitter at @jonathanemmett
Kate Dalgleish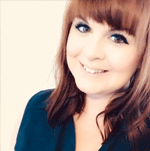 Author of Edmund the Elephant Who Forgot- Shortlisted for the Stratford-Salariya Picture Book Prize - Humorous story with rhythmic text that children can read along with their parents - Highly-detailed illustrated scenes with lots to spot, increasing its re-readability
Kate Wakeling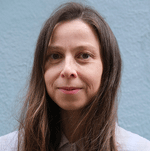 Kate Wakeling's poems for children are full of curious characters and strange situations. The poems she writes are always musical, sometimes wistful, and full of wonder at the weirdness of the world.
Katherine Woodfine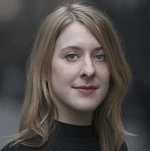 Katherine Woodfine is the author of the bestselling Sinclair's Mysteries series, including The Clockwork Sparrow, which was shortlisted for the Waterstones Children's Book Prize, longlisted for the Branford Boase Award, and nominated for the CILIP Carnegie Medal. She combines writing with reviewing children's books, organising book events and presenting Down the Rabbit Hole, a monthly radio show and podcast about children's literature. Taylor & Rose Secret Agents: Nightfall in New York, the final book in her bestselling mystery and detective series was published this summer.
Konnie Huq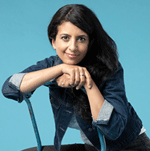 As the longest serving female Blue Peter presenter, from 1997 to 2008, Konnie Huq is no stranger to the middle-grade market. She is an ambassador for the Prince's Trust and the British Asian Trust. The Cookie series is her first foray into children's books and Cookie is inspired by Konnie's own London Bangladeshi background, her love of science and her unashamed neediness!
Laura James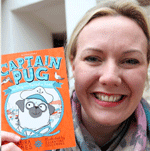 Laura James' love of storytelling began at an early age and led her to undertake a degree in Film Studies at the University of Kent and an MA in Writing for Young People at Bath Spa University. Laura's debut novel Captain Pug, part of her Adventures of Pug series, was shortlisted for the Waterstones Children's Book Prize in 2017. She also writes about Fabio: The World's Greatest Flamingo Detective and some dogs who start a newspaper in her new series News Hounds. She lives in Dorset with her two wire-haired dachshunds, Brian and Florence.
Lesley Parr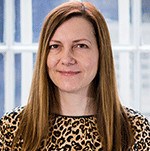 Lesley Parr grew up in South Wales, at the bottom of a valley and quite near a seaside steelworks. Now she lives in the middle of England (almost as far from the sea as it's possible to get) with her husband and their rescue cat, Angharad. She shares her time between writing stories, teaching at a primary school and tutoring adults. Apart from books, rugby union is her favourite thing in the world, especially if Wales is winning. Lesley graduated with distinction from Bath Spa University's MA in Writing for Young People. The Valley of Lost Secrets is her first book.
L.D. Lapinski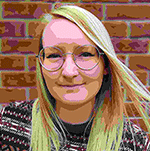 L. D. Lapinski is the author of The Strangeworlds Travel Agency, which was published in April 2020. She lives just outside Sherwood Forest with her family, a lot of books, and a cat called Hector. L.D. first wrote a book when she was seven; it was made of lined paper and sellotape, and it was about a frog who owned an aeroplane.
Louisa Reid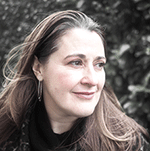 Louisa Reid is the author of four critically acclaimed novels for young adults and has been shortlisted for numerous awards. When she isn't writing, Louisa works as a secondary-school English teacher and loves inspiring, and being inspired by, young adults. Wrecked is her second novel in verse, following the phenomenal critical success of Gloves Off, which was published in 2019. She lives in Cheshire with her two teenage daughters and can be found on Twitter as @louisareid
Matt Lucas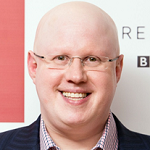 Matt Lucas is an award-winning comedian, actor and writer. He started his comedy career in the early nineties, working with Vic Reeves and Bob Mortimer on The Smell of Reeves and Mortimer and Shooting Stars, where he played giant baby George Dawes, but discovered major success with co-star David Walliams in Little Britain and Come Fly With Me, for which they won three BAFTAs, three NTAs and two International Emmy Awards.
Matt received much praise for his work on stage in Les Misérables and has since gone on to feature in many successful films and TV shows, including Alice in Wonderland, Bridesmaids, Paddington, A Midsummer Night's Dream, Doctor Who and now co-hosting proceedings in the Great British Bake Off.
Matt Oldfield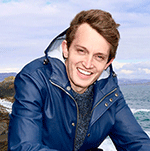 Matt Oldfield grew up in Southampton, playing football with his brother Tom. The two brothers are the authors of the bestselling Ultimate Football Heroes series – fun football biographies that tell the exciting life stories of superstars like Gareth Bale, Lionel Messi and Mo Salah, from the playground through to the pitch. The Johnny Ball books are Matt's first fiction series. He lives in North London.
Michelle Robinson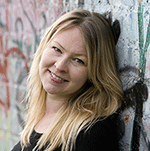 Michelle Robinson (author) is the bestselling, award-winning author of picture books including There's a Lion in my Cornflakes, A Beginner's Guide to Bearspotting, Grandmas from Mars, the Goodnight Spaceman series, Ten Fat Sausages and many, many more. She has won several awards, including the Laugh Out Loud Picture Book Award, Sainsbury's Children's Book Award, the Stockport Children's Book Award and the North Somerset Teachers' Book Award.
Pete Kalu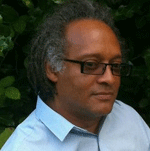 Pete Kalu is a novelist, poet and playwright. He has won the BBC Playwrights Award, Voice/Jamaica Information Service Marcus Garvey Scholarship Award and the BBC's Dangerous Comedy Prize. His YA fiction titles include Silent Striker, Zombie Xl and Being Me. He lives in Manchester.
Phil Earle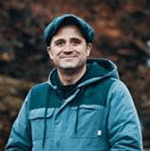 Phil Earle was born and raised in the north of England, He is the author of over 20 acclaimed, award-winning books for children and teenagers. He has worked as a carer, a dramatherapist, a bookseller and a publisher, and loves talking at schools and festivals around the world. He lives on the side of a very steep hill with his partner, their five children and two dogs.
Rebecca Henry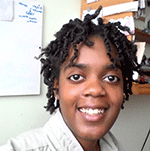 Rebecca has been writing since she was nine years old, when she opted to write a story about her Action Man in order to get time on the computer. She is studying Creative Writing at the Open University, while working as a librarian in a secondary school. When not trying to be a stereotypical librarian, writing, or studying, she enjoys reading, drawing cartoons, playing the violin and training calisthenics alongside capoeira (a Brazilian martial art). She has no pets, but in an ideal world wouldn't mind a horse. The Sound of Everything is Rebecca's first book, released in May 2021.
Ros Roberts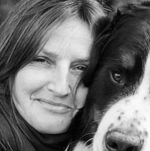 Ros Roberts grew up when phones were attached to the wall by wiggly wires and music was taped onto cassettes. Amazing teachers encouraged her love of writing, setting her daily challenges to create poems to read to the class. She became a teacher herself; in her own classroom, free writing was a daily necessity and she felt privileged to watch the children's progress when words flowed without boundaries. Ros loves the rain, eating brunch, tennis and TV. She loves dogs too – Texi, their beautiful Bernese mountain dog, inspired her debut book DIGGER AND ME. Ros and her family have enjoyed living abroad in Vancouver, B.C. and Austin, Texas, but she is very happy and proud to be back living with her husband and three sons in the north of England, where her roots lie..
Ross Welford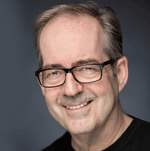 Ross Welford was a magazine journalist and television producer in the UK before becoming an author. Time Travelling With a Hamster was his first book, and won the Awesome Book Award in 2017. He has become one of the fastest-growing and most critically acclaimed middle grade authors in the UK. His most recent book, When We Got Lost in Dreamland, was published in January.
Sairish Hussain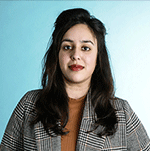 Sairish Hussain was born and brought up in Bradford, West Yorkshire. She studied English Language and Literature at the University of Huddersfield and progressed onto an MA in Creative Writing. Sairish completed her PhD in 2019 after being awarded the university's Vice-Chancellor's Scholarship. The Family Tree is her debut novel.
Sam Copeland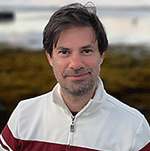 Sam Copeland is an author, which has come as something of a shock to him. He is from Manchester and now lives in London with two smelly cats, three smelly children and one relatively clean-smelling wife. His phenomenally popular Charlie Changes Into a Chicken was the second best selling middle grade debut of 2019 and has been sold in 26 languages, shortlisted for the Waterstones Children's Book Prize, longlisted for the Blue Peter and Branford Boase Awards, and selected for Empathy Lab's 2020 Read for Empathy list.
Sathnam Sanghera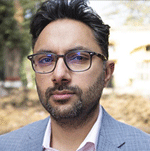 Sathnam Sanghera was born to Punjabi immigrant parents in Wolverhampton in 1976. He entered the education system unable to speak English but, after attending Wolverhampton Grammar School, graduated from Christ's College, Cambridge with a first class degree in English Language and Literature in 1998. He has been shortlisted for the Costa Book Awards twice, for his memoir The Boy With The Topknot and his novel Marriage Material, the former being adapted by BBC Drama in 2017 and named Mind Book of the Year in 2009. He has won numerous prizes for his journalism at The Financial Times and The Times, including Young Journalist of the Year in 2002 and Media Commentator of the Year in 2015. His Sunday Times bestseller Empireland was published in 2020.
Simon Farnaby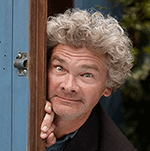 Simon Farnaby has written and starred in some of the UK's best-loved family TV such as Horrible Histories, and Ghosts, and films such as Paddington and Paddington 2.
The Wizard in My Shed was his first children's book. When not writing or acting, Simon is a keen amateur wizard and can often be found in his garden (unsuccessfully) conjuring vegetable spells.
Simon James Green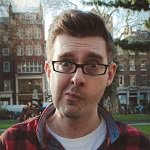 Simon James Green has established himself as a leading LBGTQ+ author for children's books in the UK. He contributed to the Proudbook anthology, and his successful Noah books (Noah Can't Even, Noah Could Never, and the short story "Noah Goes Nuclear") were optioned for television.
Alex in Wonderland and Heartbreak Boys are his latest novels for teenagers and his first picture book, Llama Glamarama, was published in June 2020, illustrated by Garry Parsons. Life of Riley: Beginners' Luck is Simon's debut middle-grade book, and is currently shortlisted for the Blue Peter Book Awards.
Steve Antony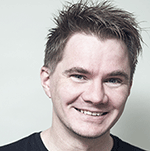 Steve Antony is an award-winning writer and illustrator of 21 picture books and best known for his ongoing Mr Panda series which has sold over 1 million copies worldwide. His other books include the award-winning modern classic The Queen's Hat, Unplugged, Amazing and Green Lizards Vs Red Rectangles. Steve also illustrated the all-new Chitty Chitty Bang Bang (adapted by Peter Bently), Tim Minchin's When I Grow Up and a 70th anniversary cover of The Famous Five. He has contributed work towards LGBTQ+ anthology Proud, Drawing Europe Together and Kind. Steve is Swindon Libraries Patron to Children's Reading Services, an ambassador for the National Literacy Trust and a committee member of The Society of Author's Children's Writers and Illustrators Group.
Sue Cheung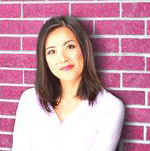 Sue Cheung was born in the Midlands and spent her early years clowning about and busily scribbling and drawing. At the age of 16 she seized her chance to become an artist by winning a scholarship to the London College of Fashion. Later, Sue went into advertising and worked her way up to Art Director. She now freelances as a designer from her home in Bournemouth, where she writes and illustrates children's books.
Thomas Taylor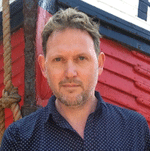 Thomas Taylor grew up in Wales. He attended Norwich Art School in 1991, before going on to specialise in illustration at Anglia University in Cambridge, graduating in 1995. After dabbling in Theatre design he decided to concentrate on children's books because he prefers the colours.

Since his first illustration job, the cover for Harry Potter and the Philosopher's Stone, Thomas has written, illustrated and contributed to dozens of books.
Tom Percival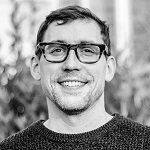 It could be said that Tom Percival had an unconventional childhood in a remote and beautiful part of South Shropshire. But you can just as easily rephrase that by saying that he grew up in a ramshackle and freezing-cold caravan with no electricity or heating. Whichever way you look at it, these formative years are almost certainly what first got him interested in writing and drawing.
After trying a few cities on for size, he decided that deep down he had always been a country boy and now he lives on the edge of Rodborough Common in Gloucestershire with his girlfriend and their two sons. He is the author-illustrator of many much-loved picture books including Perfectly Norman and Ruby's Worry (Bloomsbury) and The Sea Saw (Simon & Schuster), and also writes and illustrates young fiction.
William Hussey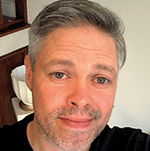 William Hussey is an award-winning author of books for children and young adults. As a gay man and a visiting author, he has spoken to hundreds of LGBTQ+ students worldwide. Hearing their stories of modern intolerance, prejudice and the tragic consequences this has led to, inspired him to write his first LGBTQ+ book, Hideous Beauty. Fusing real LGBTQ+ stories with classic genre writing, Will is a dazzling new voice in UKYA.