For supporters in Bradford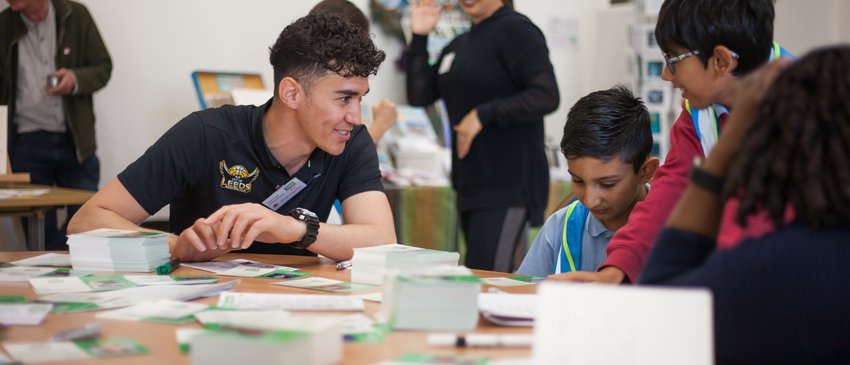 The generous support of businesses and individuals is crucial in order for us to continue our vital work improving life chances in Bradford through literacy.
40% of primary school children in Bradford are falling behind with their reading

Last year, 40% of pupils from disadvantaged backgrounds in Bradford did not reach the expected standard in reading at the end of primary school. Find out more.

60% of secondary school students are doing poorly at GCSE

60% of 16-year-olds in Bradford from disadvantaged backgrounds failed to achieve good GCSE grades in English language and maths in 2017. Find out more.

64,271 school children in Yorkshire don't own a single book

Children who say they have a book of their own are three times more likely to read above the level expected for their age than their peers who don't own a book (12% vs. 4.2%). Read more.

We're improving reading in the city

A pilot of the Our Stories creative writing programme resulted in the percentage of Year 6 pupils at the expected level of writing increasing from 46% to 92%.
We rely on the generous support of individuals, schools, communities and businesses to continue our vital work to transform children's lives through literacy.

Learn more

Your support is the reason we are able to keep working with disadvantaged families across the UK. Donate today and help us give even more children the literacy skills to succeed in life.

Learn more