Bradford Stories at Home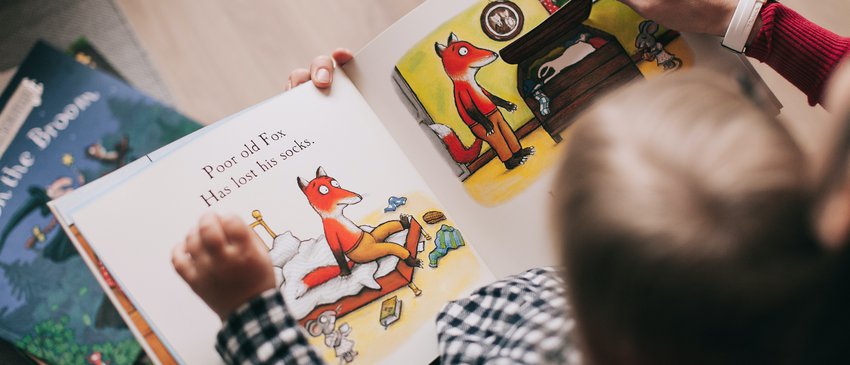 Welcome to Bradford Stories at Home!
Bradford Stories at Home is an initiative run by Bradford Stories and supported by Barclays, to inspire local families to fall in love with reading.
On this page you'll find ideas and activities linked to the book packs that have been sent out to families through our community partners.
To see all of the worksheets we have included as part of your packs, click on the different Key Stages to start exploring. And remember to check back to see new videos and activities each week. If you don't have a book pack, don't worry – you can still get involved!
Keep an eye on this page as we invite you to virtual events and share activities that you can do at home to inspire your children to get reading.
Get involved
Once you have received your pack, you will need to register (it's free!) to give us permission to get in touch with you, send you activities and invite you join us in groups and at events!
You might like to join our WhatsApp groups where we'll chat and share ideas on how to support our kid's reading, communication skills and development at home.
Group chats, activities and video sessions will be organised by age group of children (nursery, primary and secondary) and will be friendly and informal.
Register now
Register your pack to give us your permission to send you information about fun activities and support. You'll also be entered into a prize draw to WIN one of five £20 Amazon vouchers.
To register, please see the letter in your pack. Use your phone to scan the QR code on the letter, text us on 07849 353730 or email nabeelah.hafeez@literacytrust.org.uk. We will then send you a short survey about your pack.
Using your pack
In your packs, you will have been given some books for you to share with your child, some ideas to help get your children excited about reading, and some activities you can do together to extend the stories at home.
Each pack contains:
A welcome postcard
Large selection of worksheets and activities
At least two high quality books
If you have received your first book pack, please you use the QR code in your letter to register and ensure you keep receiving up-to date information on when the next packs will be available.
We really hope you enjoy the book pack and resources, and they take you on a fantastic reading adventure.
Check out our tips, ideas and fun activities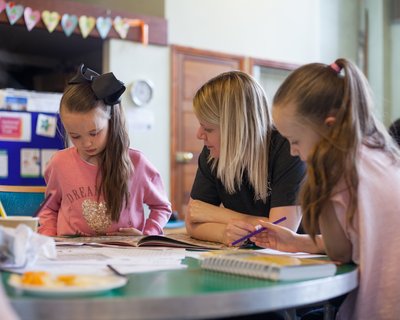 More tips to get your kids reading!
Read yourself! Show a good example by letting your children see you reading.
Make time to read together. Set aside a time for reading for the family – after school or before bedtime. Just 10 minutes a day really does make a difference. Encourage independent reading but don't be afraid to still tell a bedtime story.
Encourage your child to join in. Invite them to describe the pictures and guess what will happen next, or read some of the text, perhaps alternating pages with you. Keep in touch with school.
Be positive. Praise your child for trying hard at their reading. Let them know it's alright to make mistakes.
Don't just read books. Find reading materials that are linked to your child's interests. It could be newspapers, TV guides, comics, websites and magazines.

For further tips, development milestones, downloadable resources from popular children's books and input from bestselling authors, visit wordsforlife.org.uk.
It's really good to talk to your children in another language if your home language isn't English. Find out how it can help support your children's learning.

Find out more

Your local libraries are free, welcoming and fun places to spend time in with your children. You can find books, as well as free classes, story sessions and learning resources online and in the library.

Find your local library

Check out this new children's radio and podcast series plus activities for children aged 7 to 11. Available weekdays at 6.15pm on the national children's radio station Fun Kids.

Find out more
Partners
Bradford Stories is proud to be working with Barclays which is funding this programme.
*Terms and conditions apply. The prize draw closes 11.59 on 3 July 2022. There are five £20 vouchers for Amazon to be given away. The winners will be chosen at random and the prizes are only available for families who have received the Bradford Stories: Doorstep to Digital book packs and are UK residents aged 18+. The winners will be contacted by phone, email or WhatsApp. We reserve the right to cancel this competition.
Please note: Your personal details will be saved securely according to data protection law (GDPR) and won't be shared with anyone outside National Literacy Trust. You have the right to ask us to delete your responses at any point without giving us a reason. If you would like to hear more about how we protect your details, you can contact Nabeelah Hafeez at nabeelah.hafeez@literacytrust.org.uk or find out more at literacytrust.org.uk/information/privacy-policy/