To celebrate the Bradford Literature Festival, Literacy Champions worked together to utilise the Bradford Stories Bus as a venue with 10 amazing days of programmed activity for the children and families of Bradford. It was organised by the incredible network of volunteers who volunteer their time and energy to help the National Literacy Trust team at Bradford Stories.
Each of the Literacy Champions planned and hosted their own activity throughout the festival programme on and around the Bradford Stories Bus. Each activity was incredibly creative and everybody who took part in the sessions, from messy play and storytelling, to broadcast radio and open mic poetry nights, had a fantastic time.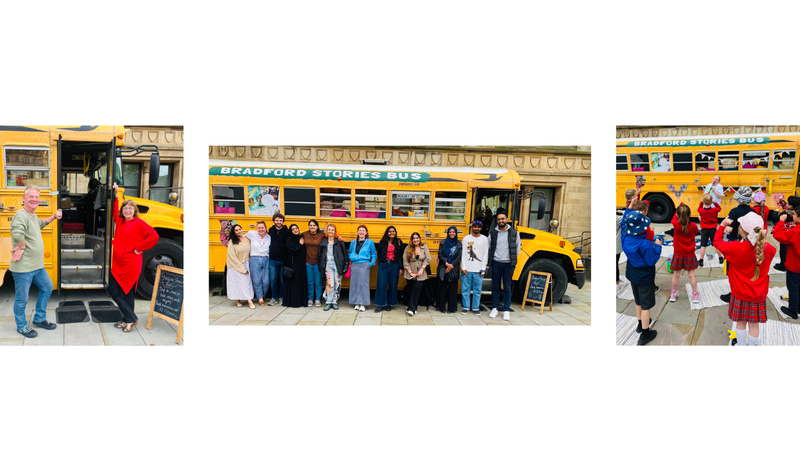 A big thank you to the following:
Janice Firth, from Idle Library, for hosting two story and rhyme time sessions throughout the week, sessions that were full of smiles and laughter.
Simon Wilkinson – For sharing his writing experience and hosting two 'meet the author' sessions with students from St Joseph's Catholic Primary School and Carlton Bolling College.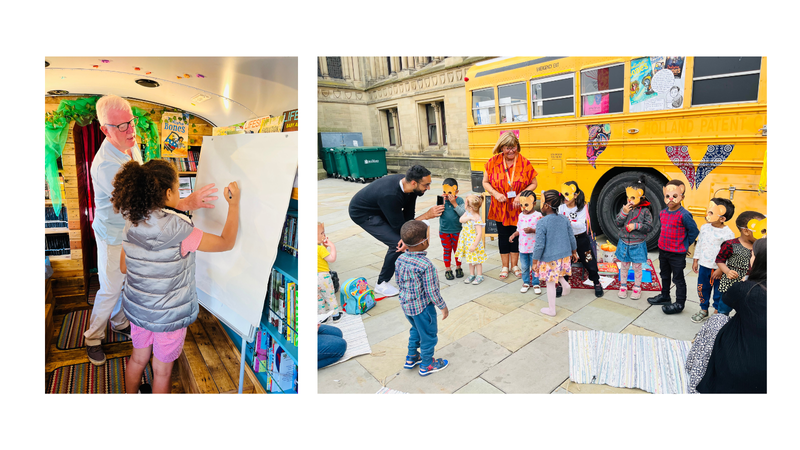 Haleema Khatoon, from Better Place Bradford, for the wonderful messy play set up and creating so much fun for the children despite the wet weather.
Irene Lofthouse and David Driver – For hosting the first-ever live radio broadcast from the Bradford Stories Bus. You can catch up on 'The writers bookshelf' episode here. Thank you to the invited authors who kindly donated copies of their books to the Bradford Stories Bus.
Skills for Work Literacy Champions – A huge thank you and well done to Mel, Jenny, Cat, Mousumi, Sidra and Neetu for hosting a teddy bear's picnic and afternoon of storytelling, signing, crafts and book gifting.
To the Skills for Work team for offering a wide range of support services to families throughout the duration of the festival, especially to Sarah and Nabeela for all their help setting up on Day 1.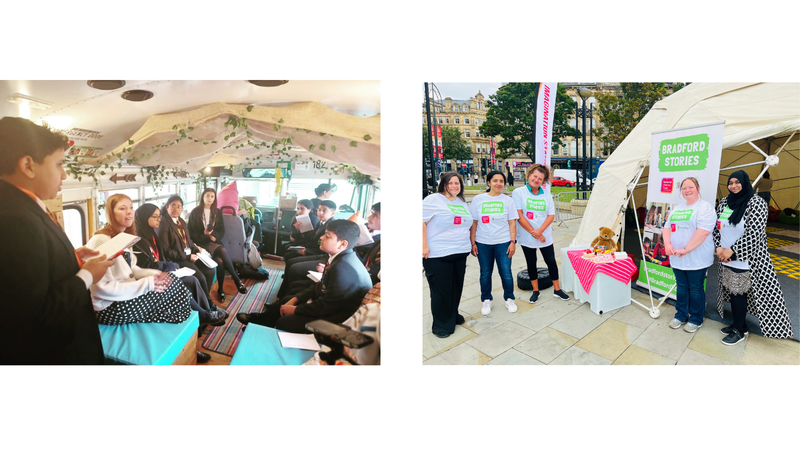 David Morrison – Thank you for hosting a fun filled morning of storytelling. Jam-packed with music, singing, movement and illustration with children from St Matthews Catholic Primary School and St John the Evangelist Catholic Primary School.
Zara Sehar – For pulling together and inviting 16 local young poets to an open mic poetry evening on the bus and for hosting the evening with such warmth and encouragement. To the invited poets, thank you for sharing your words with us, you guys were amazing and are so talented.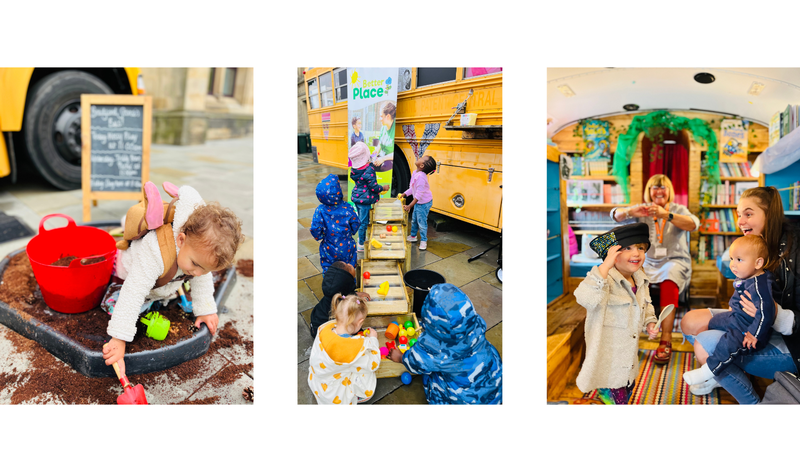 Thank you to the Bradford Literature Festival staff and volunteers for supporting our Literacy Champions throughout the festival, especially Michelle Temperly and Sehar Ahmed who were at the bus each day cheering them on.
Thank you to all our Literacy Champions, who helped in the build up to the festival, for re-sharing our events online, promoting the sessions to your community groups, to the teachers for organising to bring the school groups along to the sessions and to Samar Shahdad for 'popping in' to spend time on the bus with families.
Keep up to date with Bradford Stories on Facebook, or to find out more about getting involved and becoming a Literacy Champion yourself, please visit our Volunteers page, or email bradfordstories@literacytrust.org.uk.