To celebrate Earth Day in April, Get Blackpool Reading hosted an eco-themed poetry competition to encourage children to use their literacy skills to engage with the environment around them, and build confidence when raising awareness of issues important to the community.
We had lots of amazing entries from children of all ages giving different genres of poetry a go, and our incredible team of Literacy Champions chose a winner and runner up from each Key Stage category: Early Years, Key Stage 1, Key Stage 2, and Key Stage 3. Each winner received a bundle of books for themselves and books for their classroom, whilst the runners up received their own bundle of books too.
Early Years
Winner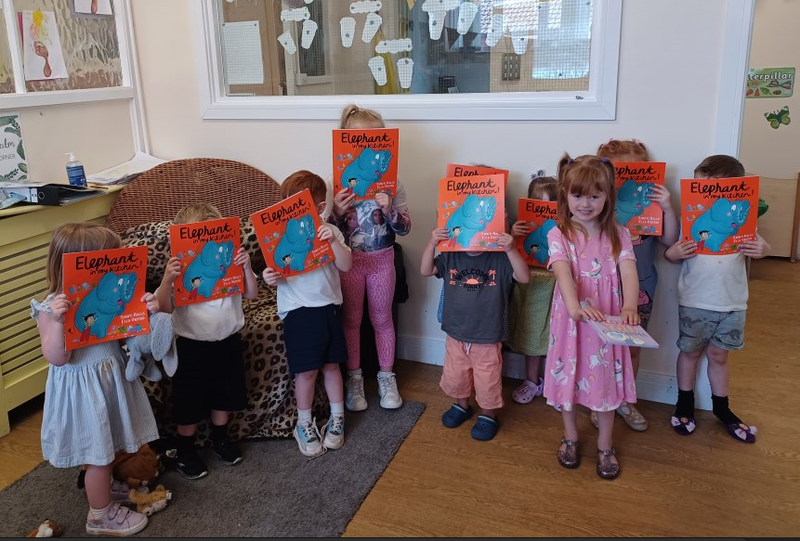 Georgia, age 4.
Georgia chose to write an acrostic poem in which the first letter of each line spelt out 'Earth Day'. We came along to her nursery to present a bundle of books to her and her friends.
Runner up: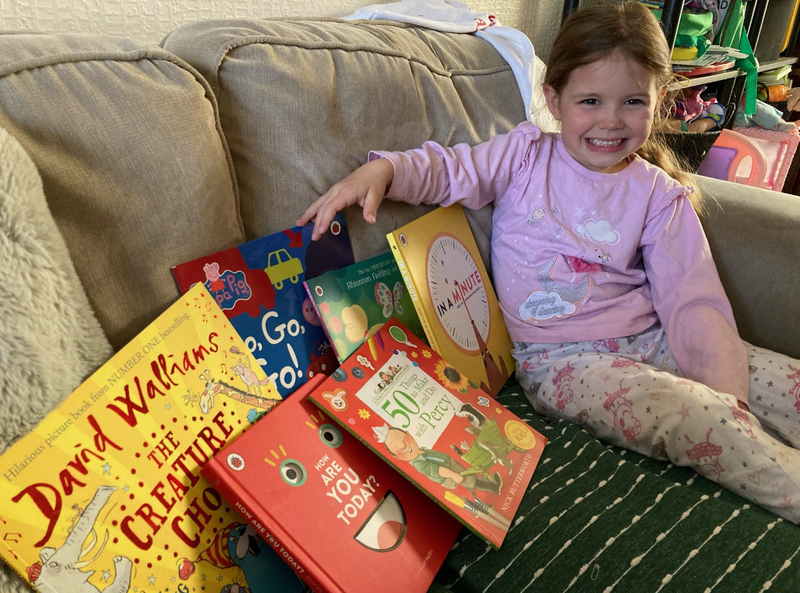 Evelyn, age 5
Evelyn's poem was an ode to Blackpool's iconic tower, and how you can view all of Blackpool from the top (and even when the Comedy Carpet needs a mop!)
Key Stage 1
Winner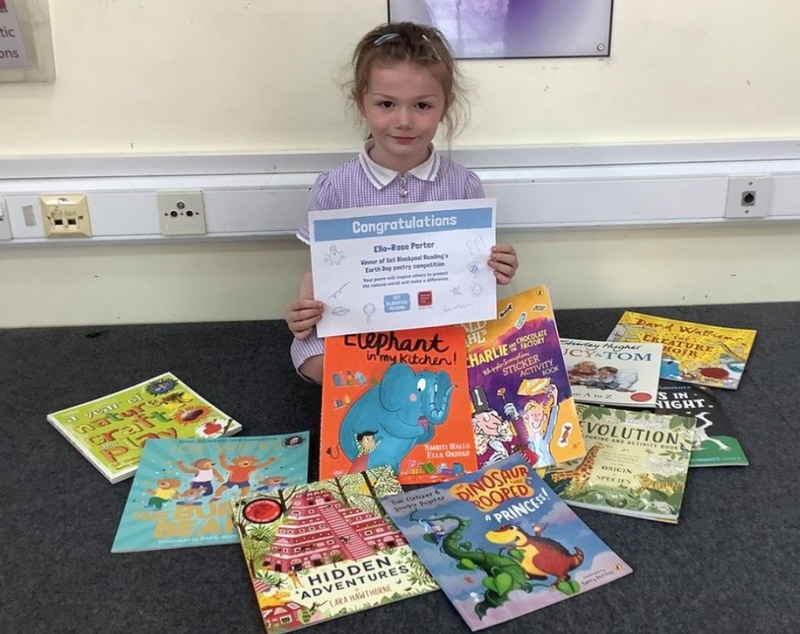 Ella-Rose, age 7.
Ella-Rose wrote a fantastic poem which followed an AABBA rhyme scheme, reminding us to put our litter in the bin, rather than destroying the homes of Blackpool's creatures and bugs.
Runner up: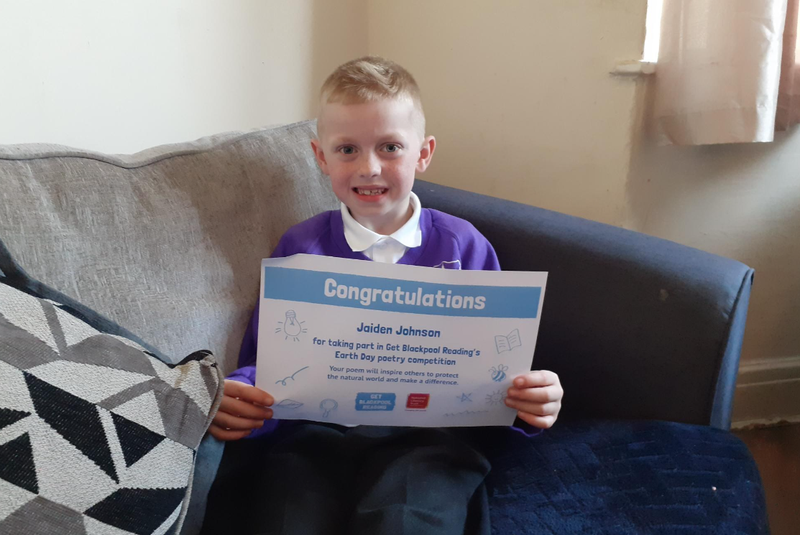 Jaiden, age 7
Jaiden chose to focus his poem on the issue of littering too, and raised awareness of how everyone can do their bit to help clean up.
Key Stage 2
Winner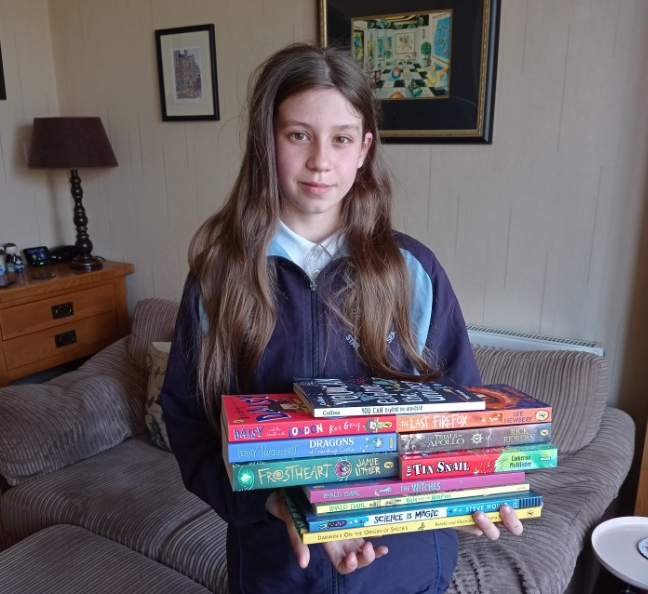 Stephanie, age 11
Stephanie chose to write a shape poem, and filled in a picture of planet Earth with her incredible rhyme, which encouraged us to think about how we can protect Mother Nature.
Runner up: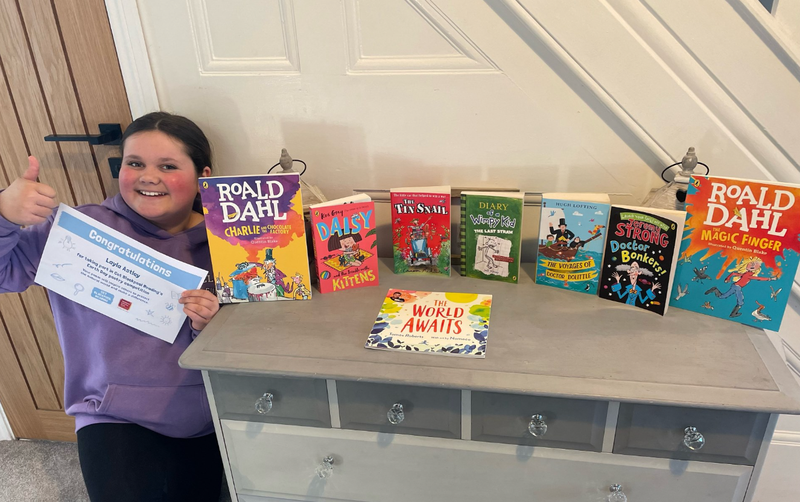 Layla, age 11
Layla used her poem to draw our attention to the sea, and the many marine creatures whose homes are under threat due to pollution in the ocean.
Key Stage 3
Winner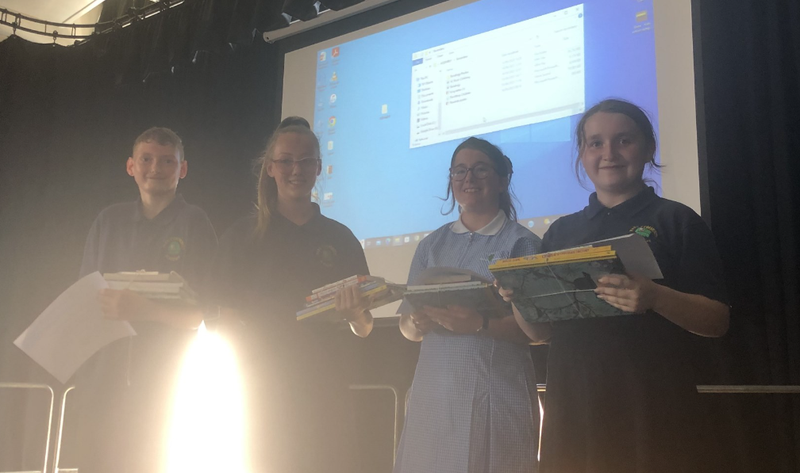 Ruby, Aaron, Anna and Ellie
Four children from Park School teamed up to create their poem, which we thought was a fantastic way to start up a discussion around the environment. Their poem reminded us of how truly beautiful the world is.
Runner up: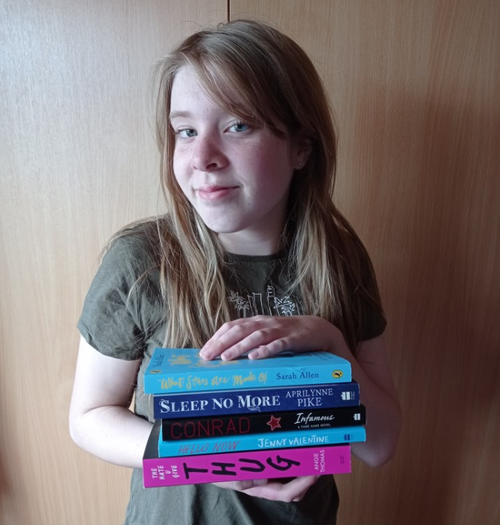 Lucinda, age 13
Stanley Park was the subject of Lucinda's poem, and her words painted a gorgeous picture of a lovely summer's day outdoors, with her love of Blackpool shining through.
Thank you to everybody who got involved with our poetry competition for Earth Day! There is a huge amount of creativity in Blackpool and we are very proud to support children and young people develop their literacy skills. For more information about the National Literacy Trust in Blackpool, or to find out how you can get involved, please email getblackpoolreading@literacytrust.org.uk or visit our Facebook page.