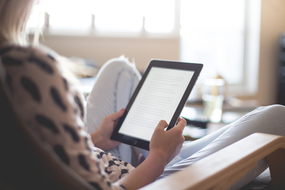 Our research suggests that a greater number of young people are reading more on screen than ever before. This is especially true for boys with low levels of reading engagement and among students eligible for free school meals.
In an increasingly digital world you can enhance your toolkit for supporting reading for pleasure by ensuring you are familiar with the benefits of reading on screen and accessing audiobooks. Digital formats can be the key to engage students with texts and stories, building their enjoyment of reading which in turn supports their learning and brings wider benefits for mental health and cognitive development.
In this resource we look at:
The different cognitive experience of reading on screen
Advantages that reading on screen may bring
Accessing ebooks and advice
Audiobooks and their role in engaging reluctant readers.
Literacy and digital technology
Find out more about reading for pleasure on screens
Download file
You might also be interested in