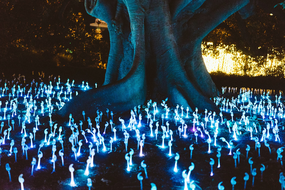 Why not hold a creative writing day in celebration of National Tell a Fairy Tale Day on 26 February? 
Download our simple printable planner guides to writing your own modern day fairy tale or quest story.
Although originally based on the ever popular Rainbow Magic and Beast Quest series of books, these 'write-your-own' guides help pupils understand the key elements of magical and quest stories, providing a framework for imaginative creativity.
They are easily adapted for use with children across different age ranges.
Do you want to extend this topic to plan a whole unit? Download the full Rainbow Magic and Beast Quest resources from this page for more ideas. 
---
Related resources to explore
If your class are enjoying the Rainbow Magic and Beast Quest stories, why not try our related Beast Quest and Rainbow Magic reading adventure challenge.
You might also like our Beauty, the Beast and You challenge, with resources developed in partnership with Disney on Stage.
Or you can dive in to the storytelling tradition with our Fables and folktales booklists.
Download files
You might also be interested in