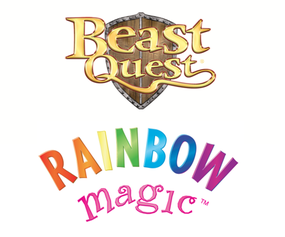 A reading challenge for Key Stages 1 and 2 based on the popular Beast Quest and Rainbow Magic series. Pupils choose whether to journey through Rainbow Magic's Rainspell Island or Beast Quest's Avantia collecting points for time spent reading. For every 10 minutes they spend reading they moved one step closer to the finish – 11 ½ hours in total.  
The following resources are available to download to support the reading challenge:
 Rainbow Magic and Beast Quest themed reading passports for pupils to record their reading in

Rainbow Magic and Beast Quest certificates that can be presented to pupils who complete the challenge

Maps of Rainspell Island and Avantia that can be displayed on the classroom wall

Teacher support resources with cross-curricular literacy activities relating to the two series

A supporting booklist relating to the two series that teachers could direct pupils towards once they complete the challenge

These resources were created in partnership with Orchard Books, part of Hachette Children's Books, for a competition we ran in 2014. 

Download files
You might also be interested in