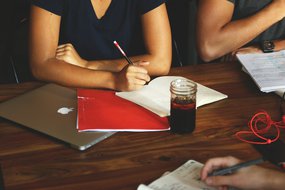 Wyl Menmuir is a literacy consultant and the bestselling author of The Many, which was longlisted for the 2016 Man Booker Prize. Here he gives three reasons for why he thinks every teacher should have their own blog.
This content includes:
How teachers who exhibit writerly behaviour are better teachers of writing
The benefits of teachers using writing for self reflection and inspiration
Why public blogs are a great way for the teaching profession to share knowledge and develop ideas
"Teachers who write are able to approach the teaching of writing from the point of view of someone who can not only teach technical skills, but who can act as a writer alongside the children, sharing their inspirations and difficulties."
Download file
You might also be interested in