Young Mystery Writers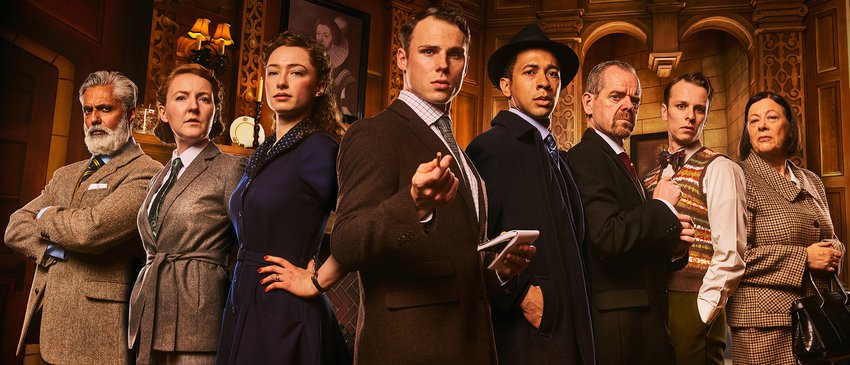 Inspiring the next generation of mystery writers drawing on the thrilling work of Agatha Christie!
Get involved
This project is aimed at groups of reluctant writers in Years 7 to 9 from state schools in London, New Brighton, Weston-super-Mare, Hastings and Sunderland with over 22.5% of pupils receiving free school meals.
If you'd like to participate, please, complete our expression of interest form below.
If you have any questions please contact sophie.kirk@literacytrust.org.uk
I loved everything about this project it changed my life and I just can convey my feelings in words it's just amazing!

London Student
The programme
In 2022, when we asked children and young people who wrote in their free time at least once a month to reflect on the reasons why they wrote, 1 in 2 told us they wrote because it helped them feel creative. We also invited children and young people to tell us in their own words why they wrote or didn't write. Some shared that they used writing as a form of escapism. This delivered a mandate to provide more opportunities for children and young people to engage with this type of writing, designing a programme that supports schools to explore the mystery genre as a creative stimulus and develop mystery-writing projects for their students.
The Young Mystery Writers programme is about exploring how this exciting genre works and playing with language and ideas to unlock everyone's creativity. Building on the enduring capacity of mystery fiction to hold readers captivated with exciting settings, intriguing characterisation and gripping twists and turns of plot, the programme draws students into this fascinating world.
Through a memorable theatre experience and a professionally led workshop, students will have opportunities to explore and experiment with the conventions of mystery fiction. The programme culminates in students applying the knowledge they have gained and their creative ideas to write their own mystery story.
Our evaluation has demonstrated year after year that the pedagogy we use has an impact on young people's writing motivation, confidence and fusion skills, especially creativity and resilience.
The project was really well planned, with lots of incentives to get pupils interested in writing.

London Teacher
Theatre tickets for The Mousetrap

at St Martin's Theatre in London and other regional theatres.

A follow-up lesson plan

Students will model Christie's writing process looking for inspiration for their mystery plots in their everyday world.

Half-day workshop led by a professional mystery writer

A professional writer will support students to explore the conventions of mystery fiction and create their own mystery fiction.

Supporting resources

A mini Mystery Class Library and 'mystery writer' notebooks.

Publishing opportunities

An opportunity for students to be published in a celebratory anthology.

National Literacy Trust membership

One year of our premium membership providing access to resources and benefits to support literacy planning and teaching across the whole school, worth £100.
In partnership with Mousetrap Theatre Productions