The Power of Voice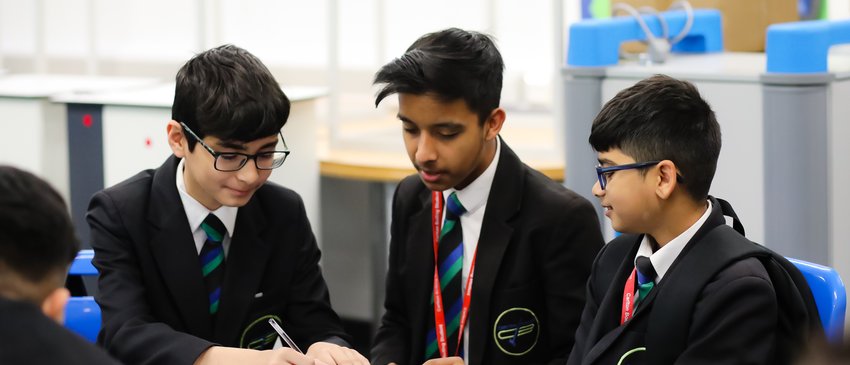 We are partnering with Audible to deliver a writing programme that supports secondary schools to develop social action literacy projects.
Get involved
This project is aimed at groups of reluctant writers in Years 7 to 9 from state schools with over 22.5% of pupils receiving free school meals.
Complete the expression of interest form below to get involved.
If you have questions not covered here, please contact francesca.bonafede@literacytrust.org.uk
About the programme
Our Children and Young People's Writing in 2023 research showed that 1 in 7 children and young people aged 8 to 18 write to support causes and issues they care about or because it makes them feel connected to the world. This delivered a clear mandate to provide more opportunities for children to engage with this type of writing, delivering a programme that supports schools to develop social action literacy projects for their students.
The Power of Voice aims to empower young people to tell the stories that matter to them, harnessing the power of writing to share stories and experiences with a real audience and drive change. The programme encourages participating young people to explore their civic identities and use their own voices (including home languages and dialects) to reach a specific audience by selecting a form for their written piece.
Across the 3 weeks, a group of selected professional 'change-maker' authors turn classrooms into dynamic environments for debating and exchanging ideas. The programme culminates in the publication of a celebratory zine.
The Power of Voice has given some students within our focus groups a power that they didn't realise they had. All too often, a focus on writing with any kind of academic observations creates parameters for students to quantify their success by the measure of the curriculum they're working in. This project has given them a freedom to find their voice and recognise the creative potential that they have. It's been pretty inspirational for the staff, too.

Teacher
Three author-led workshops

The authors selected will have a relevant writing practice and represent the communities that make up the schools.

Resources pack

Including a teacher handbook with lesson plans.

Social action reading list

Including free Audible titles relevant to the programme focus.

Student assembly guidance

A guide for setting up a social action school assembly for students to share their work with a live audience of peers.

Publication opportunities

A chance for students to be published in a celebratory zine and free copies of the publication.
Our partner
The Power of Voice programme is delivered in partnership with Audible.