Diverse Libraries: webinar series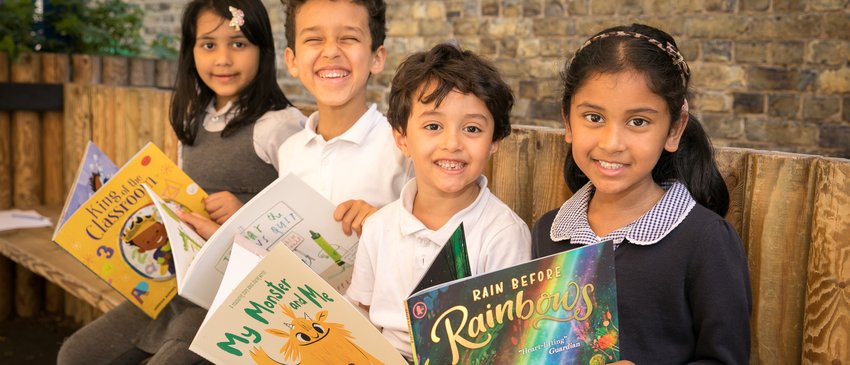 Do you work in a school or public library? Would you like to develop your knowledge to help ensure you are providing a library collection and reading experience that is as diverse and inclusive as possible?
Free Diverse Libraries annual webinar series
Our Diverse Libraries webinar series is open to all library staff and teachers based in primary or secondary schools, public or community libraries across the UK.
Webinar benefits
Participating in these webinars will give you the opportunity to:
Deepen your understanding of diversifying reading materials and widening access in reading spaces
Explore barriers which might be preventing your library collection from being fully inclusive
Be inspired to create a more inclusive reading experience for all children and young people in a library setting, both at school and in the community
Hear best practice examples from a range of experts working in the field
Connect with other library staff and teachers from across the country, who are also passionate about this issue
Diverse Libraries webinars 2023-2024
Our new series of Diverse Libraries webinars for 2023-24 launched in November. Further webinars are planned for March and June.
The first webinar focused on providing inclusive reading spaces for, and authentic representations of, children, young people and families of Gypsy, Roma and Traveller heritage, featuring expert speakers:
Richard O'Neill: sixth-generation master storyteller and author from the Romany tradition.
Gemma Bagnall: teacher, SENco and subject lead, passionate about diversity and inclusion of Gypsy, Roma and Traveller communities through literature.
A recording of the event will be added to our series collection soon.
Diverse Libraries webinars 2022-2023
Last year, our webinar series focused on neurodiversity and covered the following topics:
Webinar one: Representations of neurodiversity in children's reading
Webinar two: Every reader counts: developing inclusive reading provision and practice
Webinar three - Patrick Ness: Handling difficult conversations around representation in children's literature
Watch recordings from the 2022/23 webinar series
Diverse Libraries Webinars 2021-2022
Two years ago, our webinar series focused on representation of ethnicity and heritage and covered the following topics:
Webinar one: Bringing Diversity to Your Library Collection
Webinar two: Dealing with difficult texts and promoting anti-racism
Webinar three: Diversity Beyond the Bookshelf - Engaging library and school communities
Watch recordings from the 2021/22 webinar series