The National Literacy Trust and the University of Birmingham are launching a story writing competition for students aged 9-14, inviting them to write about their heroes – whether fictional, real or an everyday hero they know personally.
Birmingham Stories is a partnership between the National Literacy Trust and the University of Birmingham to spread awareness of the importance of storytelling and literacy at every stage of life. Research is at the heart of every activity and entries to this competition will form the Birmingham Stories Corpus, to be used by university researchers to study the language young people use in stories.
Professor Michaela Mahlberg, Director of the Centre for Corpus Research at Birmingham University, said:
"In addition to directly addressing the curriculum, story writing is an opportunity to develop skills in empathy. When writing a story, students explore how to put themselves into other people's shoes. They need to consider how to describe the thoughts, feelings, behaviours and speech of the characters they create.
"The stories we receive will contribute to our research into textual patterns in children's writing."
Entries will be judged by children's author Sufiya Ahmed (pictured), alongside a judging panel made up of literature and culture experts from across the city.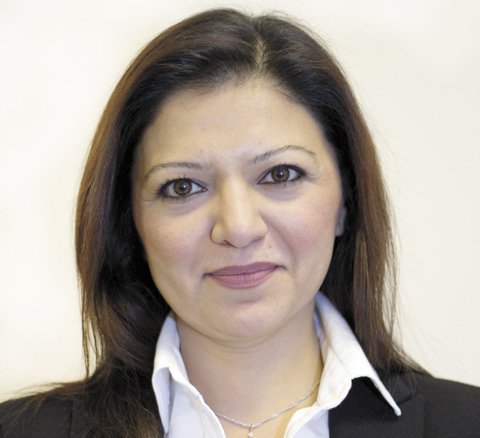 Sufiya Ahmed, Young Adult author, said: "During lockdown I know many young people have used creative writing to make sense of the extraordinary times we're living in, and it's safe to say everyone's definition of hero has changed over the last few months. I'm delighted to be working with Birmingham Stories to encourage local young people to tell their stories and get their voices heard."
The competition opens for submissions on Monday 9 November and will close on Friday 4 December, with the winner to be announced on Friday 18 December. All participants will be invited to a special workshop by Sufiya to celebrate their writing, and the winning entries will be showcased online in a digital anthology. The overall winner will receive an iPad, while runner-up and group prizes for schools include signed books and visits from exciting local ambassadors.
Entrants or their parents are also encouraged to share sneak previews of their work on the Birmingham Stories Instagram account.
Harinder Matharu, Birmingham Stories Hub Manager, said: "We've seen young people turn to creative writing to express themselves, and National Literacy Trust research shows the benefits to their mental health of having this outlet. The term 'hero' has played a prevalent part in the COVID-19 pandemic and we're really looking forward to seeing what it means to young people in Birmingham."
Writers can enter through their school or as individuals (one entry per person). Schools will be sent classroom resources including story prompts and inspiring activities.
How to enter