We're delighted to be supporting this year's McDonald's Happy Readers scheme which gets books into the hands of children across the UK, encouraging families to read together by giving away free books with Happy Meals™.
This year's Happy Readers author is best-selling children's author and McFly front man Tom Fletcher who has written an exclusive range of story books available for families to collect in McDonald's Happy Meals™.
Known for his unique storytelling energy, Tom Fletcher has created eight brand-new stories in partnership with us and McDonald's as part of the ongoing Book or Toy initiative, which allows families to choose between a book or a toy with every Happy Meal™.
The first four titles are available from today: The Land of the Dinosaurs, No Grown-Ups Allowed, Ancient Egypt and The Magical North Pole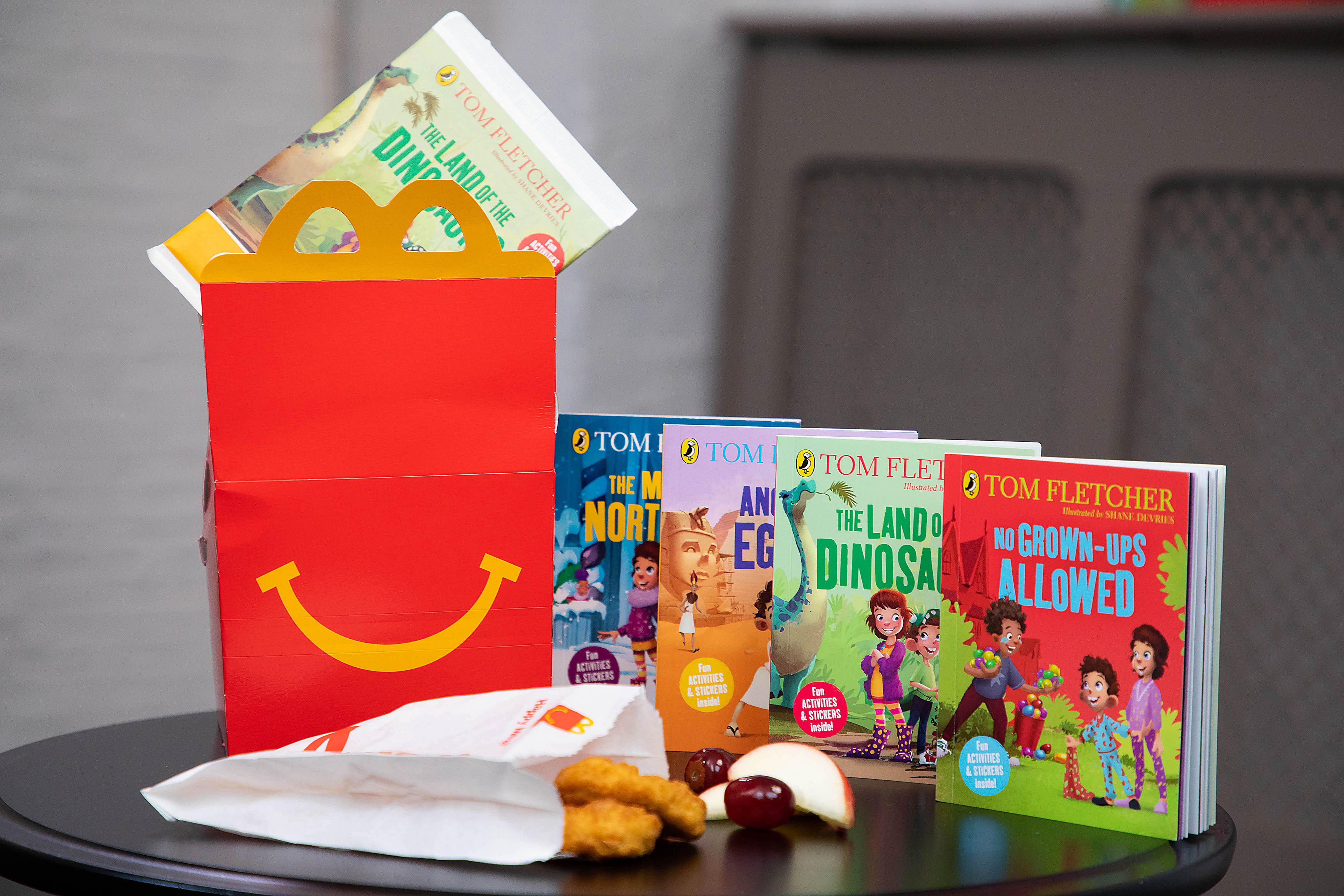 The Happy Readers scheme has given out over 93 million children's books to date and Tom Fletcher's new stories will help even more families enjoy reading together.
Tom Fletcher and McDonald's will also host a 'Happy Readers Holiday Story Club' during October Half Term on the McDonald's UK Hub from Monday 26 October.
We're delighted to be supporting McDonald's Happy Readers and have no doubt that Tom Fletcher's magical story books will inspire children's reading and imaginations. The importance of books and reading cannot be underestimated, and with such significant disruption to children's literacy and learning earlier this year, it is more important than ever to ensure that children have access to books that will enable them to thrive.

Jonathan Douglas, Chief Executive