In July, the University of Birmingham and National Literacy Trust Birmingham hosted a trip to the Royal Shakespeare Company and around Stratford-upon-Avon in celebration of all the adult learners who had recently completed the Shakespeare & Me course. There were 75 adult learners from Birmingham Adult Education Service (BAES) and 10 women from Anawim - Birmingham's Centre for Women who attended the trip.
r
The 'Shakespeare & Me' programme invites people to use quotations from Shakespeare as springboards to discuss their own life experiences.  
Over a series of workshops -- designed by Dr Kate Rumbold (Honorary Associate Professor of English Literature, University of Birmingham) and developed and delivered in partnership with Theatre(ish) -- Shakespeare's words on love, grief, courage and hope become powerful stimuli for sharing stories, often for the first time.
For over 100 learners studying entry-level English at Birmingham Adult Education Service, this year's five-week programme was a chance to learn about Shakespeare's life, to reflect on their own life stories, and to express their hopes for the future.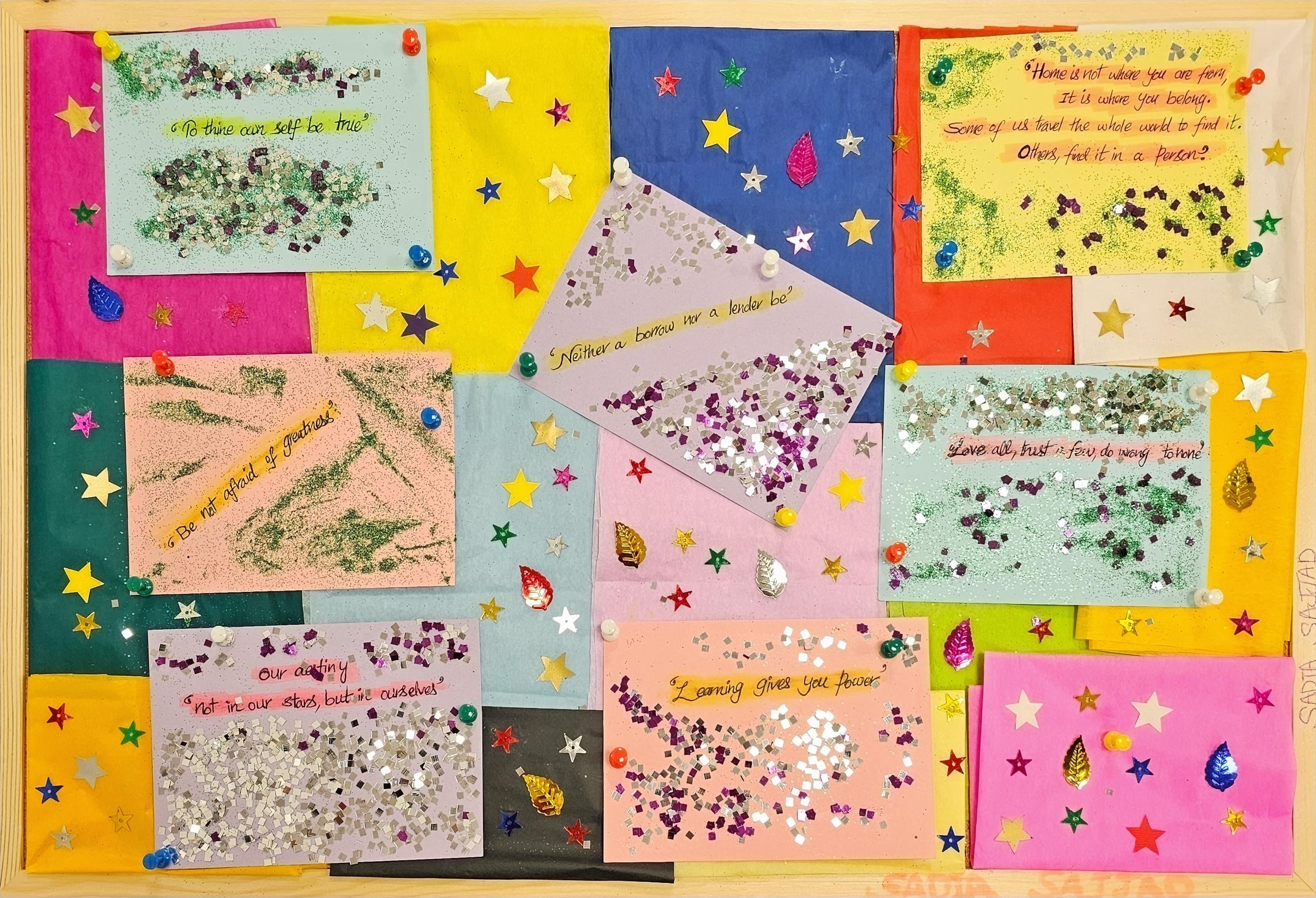 During the day, learners received a tour of Shakespeare's home and school, and visited the Shakespeare Institute where they watched a video celebrating their achievements (see below). They also took part in a workshop run by Kate Rumbold and Theatre(ish) that broke down the play 'As You Like It,' including its key plot points and characters, before going to watch the play at the RSC. The learners then walked along the river to visit Shakespeare's grave and do a spot of shopping before heading home.
This year's Shakespeare & Me courses, - delivered annually by Dr Kate Rumbold and Theatre(ish) with the Birmingham Adult Education Service - have been particularly inspirational. Many of the learners involved were studying English at a foundation level, with some from refugee backgrounds. It was moving to hear the connections they were able to trace between Shakespeare quotations and their own life stories. To round off the programme, we were delighted to take 85 learners to Stratford-upon-Avon, where they enjoyed a Royal Shakespeare Company production of 'As you Like It', and a workshop from the University of Birmingham Shakespeare Institute. Given 1 in 6 (16.4%) adults in England have very poor literacy skills, providing these opportunities is crucial, not only to help adults build reading confidence but also to provide a sense of community. Whether penned by the bard or lived every day - stories connect us.

Kyle Turakhia, Birmingham Stories Hub Manager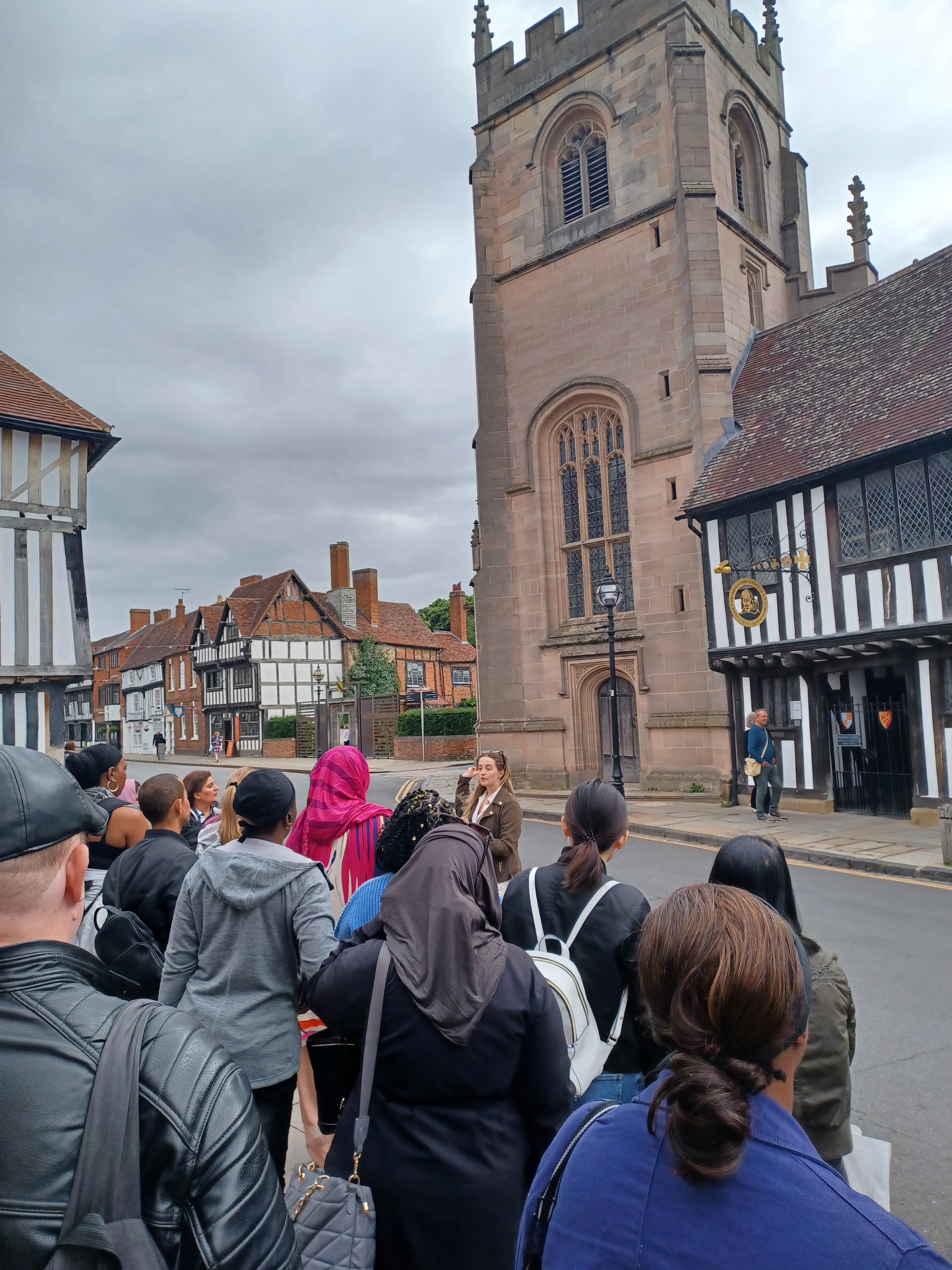 If you or someone you know is an education provider or community organiser and are interested in providing a creative language course to your clients then please get in touch with us. The course can be run as a one-off workshop or a five-session programme, and the design and scheduling is flexible, to suit your needs.