We invited over 1,000 pupils from 26 local primary schools to attend an author extravaganza at Middlesbrough Town Hall. The event featured 7 of the UK's best-loved children's authors and illustrators as part of World Book Day's Share a Story Live Tour.
The tour is being held in four communities across the UK where low levels of literacy are impacting people's lives; Manchester, Glasgow, Hastings, and Middlesbrough – where 60% of wards are in the top decile for literacy vulnerability.
Our Middlesbrough Reads Hub shares common aims with World Book Day, as their 'Share a Story' campaign encourages families to spend ten minutes every day reading together, supporting our own research that shows parent-child reading time helps a child's development.
This year, to build on the success of the campaign, World Book Day is calling on the nation to Share a Million Stories within a month (27 February – 29 March) everywhere and anywhere; schools, shops, libraries, the park, at home, on public transport. The event at Middlesbrough Town Hall contributed to this feat as every child got a free World Book Day book to take home.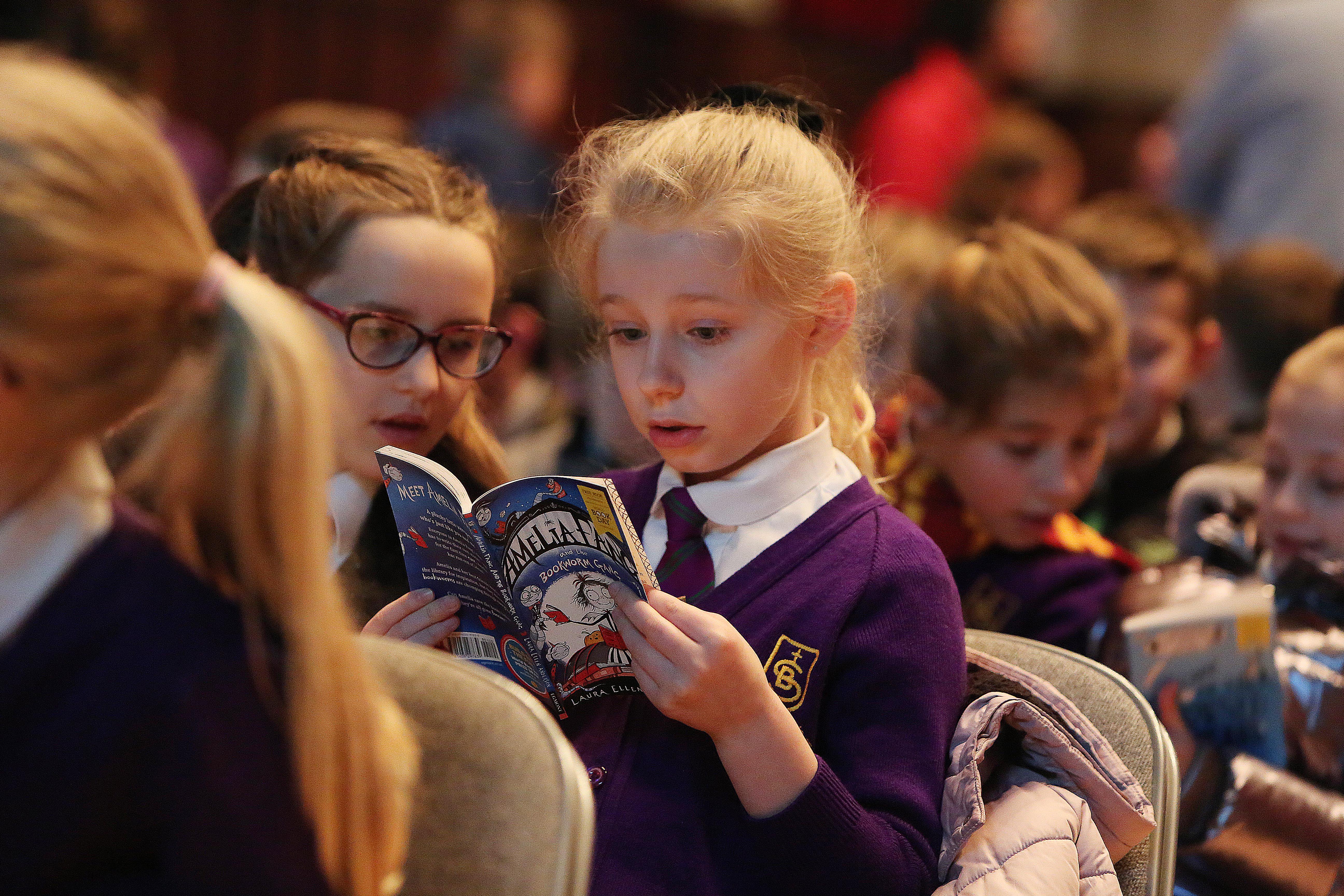 As many as 1 in 10 children in Middlesbrough do not have a book, so free events like this one open up the world of reading for the first time. Owning a book gives a child a better chance to succeed in school (they are six times more likely to read above expected standards for their age) and are likely to have a better wellbeing.
On stage, the children were entertained by a stellar line up;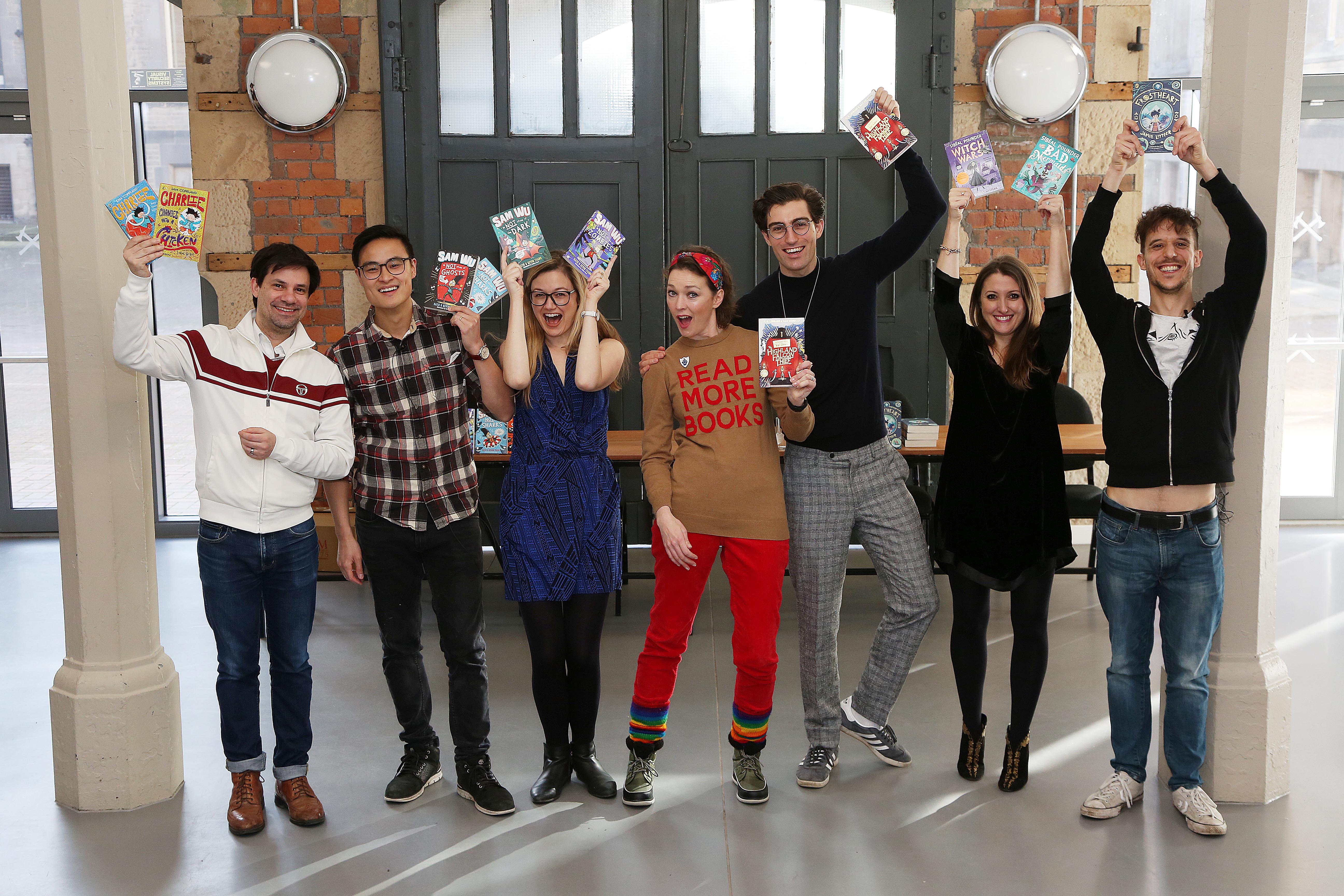 This year, the event was all the more important as we released new research in the run up to World Book Day revealing that only a quarter (26%) of children under 18 are reading books every day – the lowest we have ever recorded. In addition, only half of children say that they enjoy reading, which is the lowest since 2013.
The more you read the more you learn

Middlesbrough primary school pupil
After the event on stage, children were given the opportunity to meet the authors, and get a signed book. The authors then spent the afternoon visiting schools across the town. Children from Abingdon Primary School (joined by pupils from Breckon Hill Primary School & St Augustine's Primary School), Archibald Primary School, Linthorpe Primary School, and Ayresome Primary School, all enjoyed an hour long performance from one of the authors.
Our research shows that children who have had an author visit in the last year were twice as likely to read above the expected level for their age, more likely to enjoy reading, and more likely to be confident readers. Middlesbrough is one of the most vulnerable places to literacy challenges in the country, and inspiring children through bringing stories (and authors) to life is a great way to chip away at these barriers.
---
I am delighted that the Share a Story Live tour came to Middlesbrough to celebrate World Book Day. It's fantastic that over 1,000 local school pupils hear from seven inspiring authors and illustrators. Research shows that going to events with authors helps develop a love for reading, writing and communicating, and I'd like to thank Middlesbrough Promise for supporting this wonderful event.

Allison Potter, Hub manager for Middlesbrough Reads