This week, children and their parents from Abingdon Primary School in Middlesbrough were invited to Riverside Stadium, the home of Middlesbrough FC, to take part in the first ever NewsWise family festival.
Our NewsWise programme teamed up with the MFC Foundation to bring families a series of activities and games to teach them how to spot fake news, how photos are faked and how clickbait is generated. Local journalist Ian McNeal, Digital Editor at Teesside Live, also showed families how to identify trustworthy news sources online.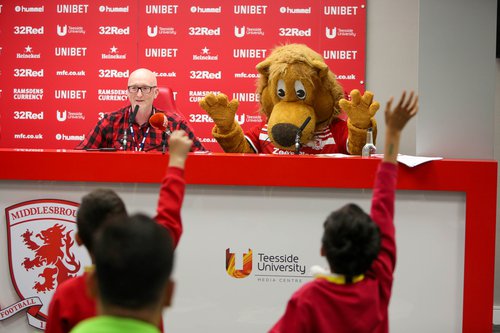 At the end of the event, the children were surprised by special guest Roary the Lion, Middlesbrough FC's mascot, who took part in a post-match press conference with Gary Philipson, BBC Tees presenter. They even got to see Roary dance!
The NewsWise family news festival tour has been launched in response to our new research, which reveals parents' fears about the impact of fake news on their children's lives, and parents' need for greater support to help their children understand news.1
The research found that:
Half of UK parents are worried about the impact of fake news and misinformation on their children's lives (50%) and don't think their children have the skills to spot it (52%)
2 in 5 parents (40%) admitted to falling for fake news themselves
2 in 5 parents (39%) never watch, listen to or read news with their child at home and 1 in 5 (21%) never talk to their child about news
Parents from disadvantaged backgrounds are more likely to never watch, listen to or read news with their children (45% vs 37%) and to believe their children don't have the skills to spot fake news (52% vs 39%) than parents from more advantaged backgrounds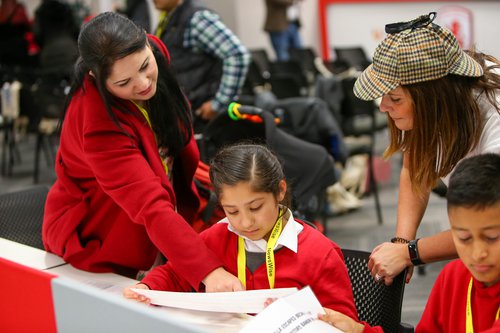 These NewsWise family festivals are an extension of our award-winning NewsWise project, which was launched last year by The Guardian Foundation, the National Literacy Trust and the PSHE Association, and funded by Google, to equip children from disadvantaged communities with the skills and knowledge to engage with, challenge and enjoy news. The project includes a series of in-school workshops, teacher training sessions and curriculum-linked resources free for all UK primary schools. The team also ran pupil workshops and teacher training this week with Beech Grove Primary School and North Ormesby Primary Academy.
To reach the families most in need of support and most under-represented in the media, the NewsWise festivals will take place in towns and cities with a high proportion of disadvantaged communities. We're looking forward to taking the NewsWise family festival tour to our Hub areas including Swindon, the North Yorkshire Coast and Bradford, across Scotland, Wales and Northern Ireland, culminating in London to help families across the UK.
"I was really excited to come along today. I really enjoyed meeting Roary and speaking to Gordon Cox [MFC Foundation] about the players. I enjoyed learning about how fake photos are created and enjoyed all the activities from today."

Harvey, a pupil from Abingdon Primary School