The streets of Middlesbrough have been graced with our early years messaging, as 80 buses across Teesside are advertising the importance of sharing stories with little ones.
Stagecoach have offered us advertising space across the North East to help raise awareness of the importance of literacy to a child's development.
In Middlesbrough, we are using the opportunity to remind parents that reading and singing with babies will help give them the best start in life. Elsewhere in the North East, we also have buses in Sunderland featuring our 'chat, play, read' messaging alongside Eric Hill's Spot.
Parents and care givers often say that having enough time is a barrier when it comes to reading and interacting with their children. However, a little-and-often approach can have huge positive effects on a child's happiness. Our research shows that children who enjoy reading are three times more likely to have good mental wellbeing than children who don't.
The adverts show care givers that reading to your child for as little as 10 minutes a day can help give them the best start in life. We're also reminding parents that reading stories in their first language will help children develop their literacy skills in English too.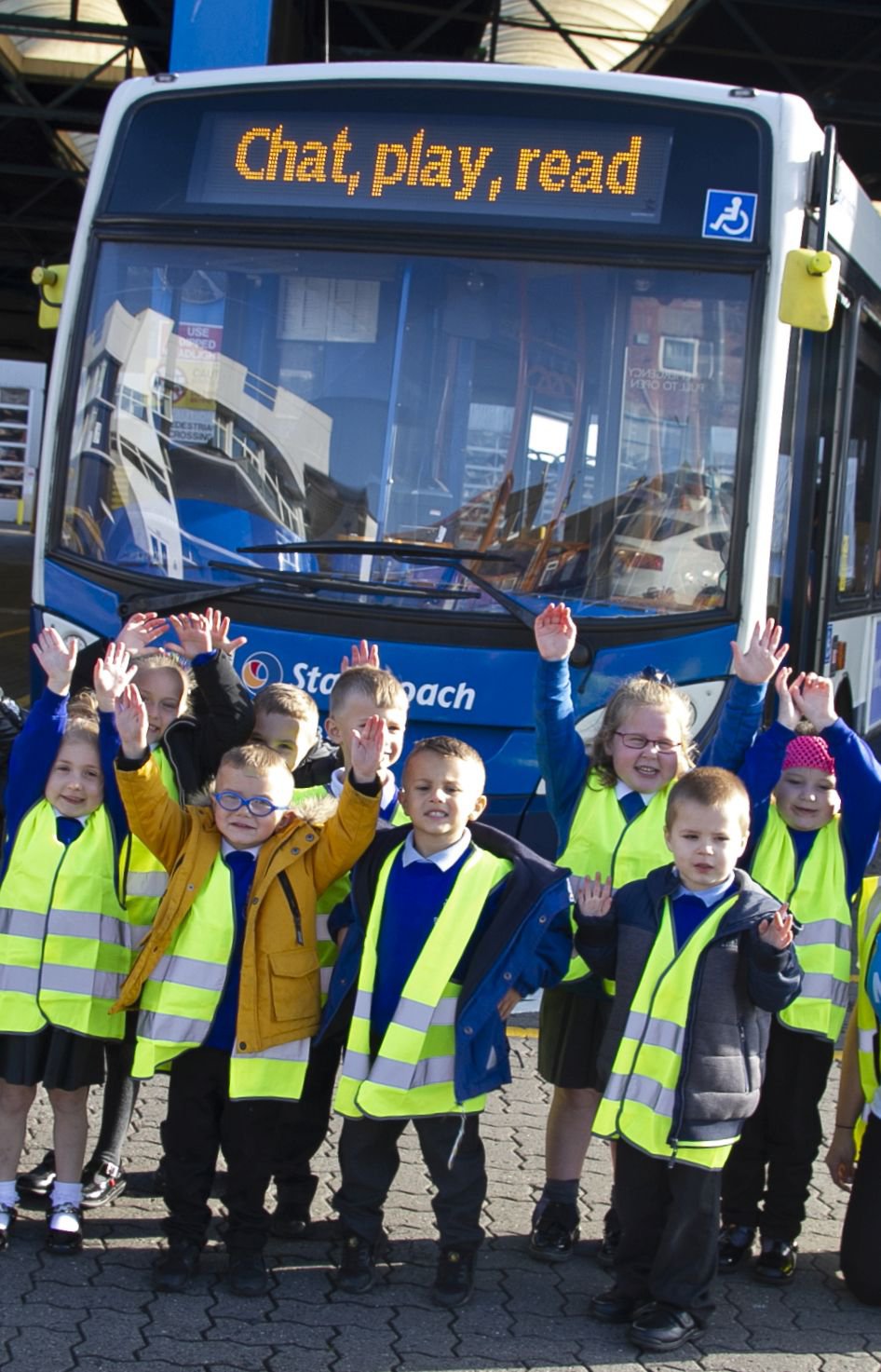 Our messaging is currently on 80 buses across Teesside, covering Middlesbrough, Stockton and Billingham. Between them, these buses make 379,395 journeys a year and they carry over 8million passengers. Our messaging will also be used at bus stops across the town.
Stagecoach have provided Middlesbrough Reads use of advertising space on the interior and exterior of the buses, and our messaging will be shown in between paid campaigns.
This is a great way to get our message out to families in Middlesbrough, and we're extremely grateful to Stagecoach for allowing us to use the advertising space free of charge. On average, children from disadvantaged backgrounds start school 19 months behind their more affluent peers, and the majority of them will struggle to catch up throughout the rest of their education. So it's really important that we encourage families to get into literacy and reading habits early – it will help keep children happy, and continue to close attainment gaps.

Allison Potter, Hub Manager for Middlesbrough Reads
Find out more about Middlesbrough Reads