Last weekend, Middlesbrough Reads and Middlesbrough FC joined forces to make a special young fan's day at the last league match of the season against Coventry FC.
Seven-year-old James Hansen and his younger brother Louie were invited to watch the match on Bank Holiday Monday and given a VIP experience at the football club, following James' final treatment at the Neonatal Intensive Care Unit (NICU) at James Cook Hospital.
Middlesbrough Reads has followed the journey of James since his birth, after he entered the world extremely prematurely, and wanted to gift him with an experience to remember.
James was born 13 weeks early on 1 December 2015 and, due to being very poorly, spent 117 days under the care of the NICU. Once he was finally admitted home, he remained on oxygen until he was 18 months old.
During this time, Middlesbrough Reads was working with neonatal staff to promote the developmental benefits of reading, singing, and talking on the brains of premature babies – gifting copies of Sam McBratney's Guess How Much I Love You to the unit. James' mum, Helen, was a strong ambassador of this work, modelling the techniques in her daily routine with James whilst he was in hospital. Both Helen and James became the faces of our neonatal work, and our approach was replicated in neonatal units across the country.
Since then, James has bravely overcome his health hurdles and was recently discharged from the NICU after a final treatment for his kidneys. Despite these obstacles, he is now a fluent reader and books continue to be both an important and positive part of the family's life.
In addition to reading, James is a football fan and Kicking a Ball by Allan Ahlberg is his current book of choice. Middlesbrough Reads Hub Manager, Allison Potter, saw on social media that James attended his first match with his granddad in March, and decided to contact Middlesbrough Football Club to propose an extra-special experience for James' family – which the club readily agreed to.
James and his younger brother Louie were excited to get the opportunity to flag-wave at the start of the match, meet Roary the Lion, and have a VIP tour of the Generation Red Family Zone in the football club!
.
"At MFC, we really value our ongoing partnership with the National Literacy Trust's Middlesbrough Reads campaign, promoting the importance of books and reading within our Family Zone. We had heard about the work that Middlesbrough Reads does with the Neonatal Intensive Care Unit at James Cook Hospital, so when we were asked whether we could offer James's family a special match day experience, we were more than happy!"

Yvonne Ferguson, Head of Supporter Services at Middlesbrough FC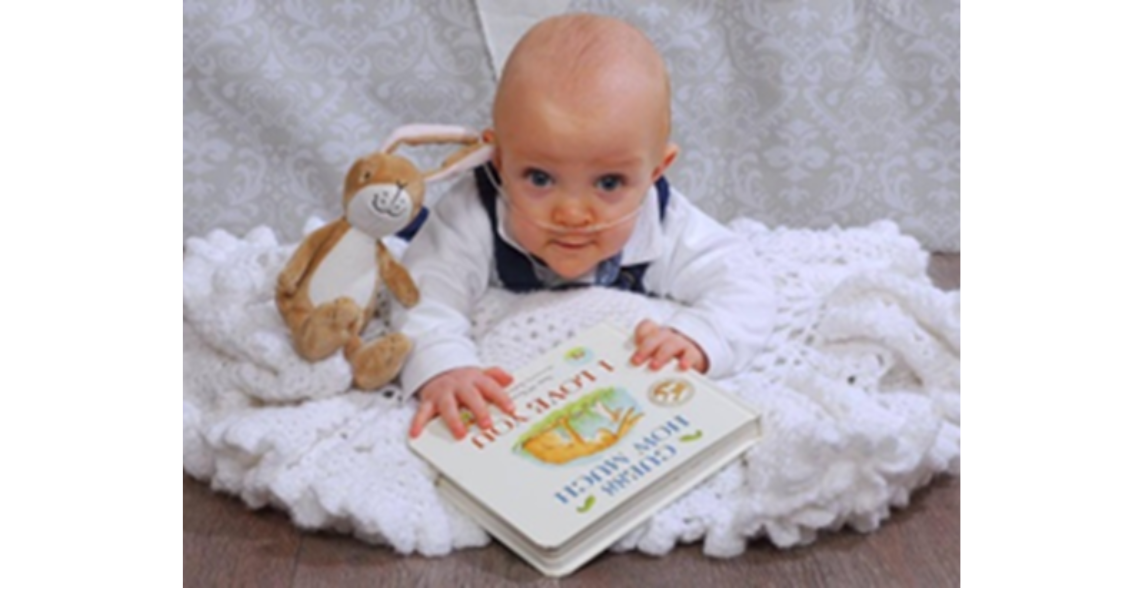 "Part of our family routine is listening and reading to both boys every night. Hearing James read still makes me very emotional, especially when I think back to the first few months we spent in hospital. James had the best day at MFC waving the flag. With the King's coronation two days before, James and his brother Louie got to stay on the pitch to sing the National Anthem. James loved getting to do this with his younger brother and told me 'This has been the best day ever!' I know this has been an experience he will never forget – thank you so much to Middlesbrough Reads and MFC for making this happen!"

Helen Teasdale, James and Louie's mum
Find out more about Middlesbrough Reads and the work it does to improve children's literacy skills across the area, or follow our Facebook page for regular updates.
Find out more about Middlesbrough Reads