We were pleased to partner with Feast of Fun as part of our Middlesbrough Reads Hub for the second time this Summer. Feast of Fun is a local partnership between 29 churches, community groups, schools, and the National Literacy Trust, offering support to families in Middlesbrough and Redcar & Cleveland during the school holidays.
For many families, the summer holidays come with huge financial challenges. For those with children who receive free school meals, budgets can be stretched and there's the added pressure of finding affordable activities.
Our partnership was part of our work with the Literacy Hub, known locally as Middlesbrough Reads. Middlesbrough Reads was our first Hub, set up in 2013, and works in partnership with Middlesbrough Council and the Middlesbrough Promise to forge links in the local community and improve literacy in the town.
Thanks to a donation from Penguin Random House, we were able to donate a free book to every child who accessed the Feast of Fun services. Currently, 1 in 8 children do not own a single book, so these donations enabled many young people to get excited about reading for the first time.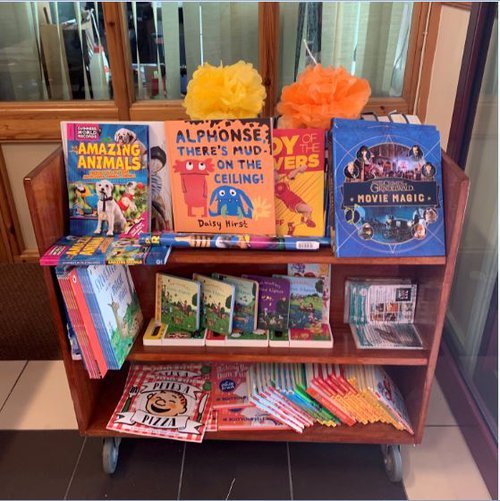 This year, over 1,700 children and young people attended 200 Feast of Fun sessions. The activities on offer ranged from outdoor trips for families, themed indoor activities, and free nutritious meals. The 2019 England indices of deprivation highlights the importance of this partnership as Middlesbrough has the highest proportion of deprived neighbourhoods in the country.
"Books have the power to transform children's lives, but 1 in 8 disadvantaged children in this country don't have a single book to call their own. Our partnership with Feast of Fun is vital for supporting disadvantaged communities, and it helps get books into the hands of children helping them to be inspired by reading."

Jonathan Douglas, Chief Executive of the National Trust
"Parents and children alike were delighted with the free books. It encouraged good, quality family time over reading."

Volunteer, Feast of Fun