Get Blackpool Reading launches a new initiative with local writers and performers to engage secondary school students in writing for pleasure.
Get Blackpool Reading, our local campaign supported by Blackpool Opportunity Area and Blackpool Council, has launched their new Read Up programme in High schools across the area.
The project will inspire young people aged 11 to 13 to engage with reading and get writing through a series of workshops held in schools. These sessions will be led by local author and Literacy Champion Nathan Parker, Blackpool comedian Ruth Cockburn and Showtown: Blackpool's museum of fun and entertainment.
Nathan Parker will lead two workshops on using personal experience as inspiration in writing young adult fiction and constructing spoken word poetry pieces
In Ruth Cockburn's two sessions, students will learn how to write for comedy and performance
Showtown will inspire pupils using artefacts to construct promotional examples of writing
The project is supported by research from the National Literacy Trust that shows that children who enjoy writing outside school are seven times more likely to write above the expected level for their age compared with children who don't enjoy writing (23.2% vs 3.2%).
Students taking part will be gifted books plus a new Get Blackpool Reading notebook and will attend five workshops to guide and inspire their writing at home as well as in school.
Students will produce their own pieces and performances as part of the workshops, collating videos and writing to be shared in schools and online to inspire their peers.
"I loved everything we have done. It has been fun and I have enjoyed this so, so much."
"I could not pick a favourite [session], they were all amazing in their own way and fun for different reasons and I would happily, with a smile on my face, do them all again and again"

Pupils from St Mary's Academy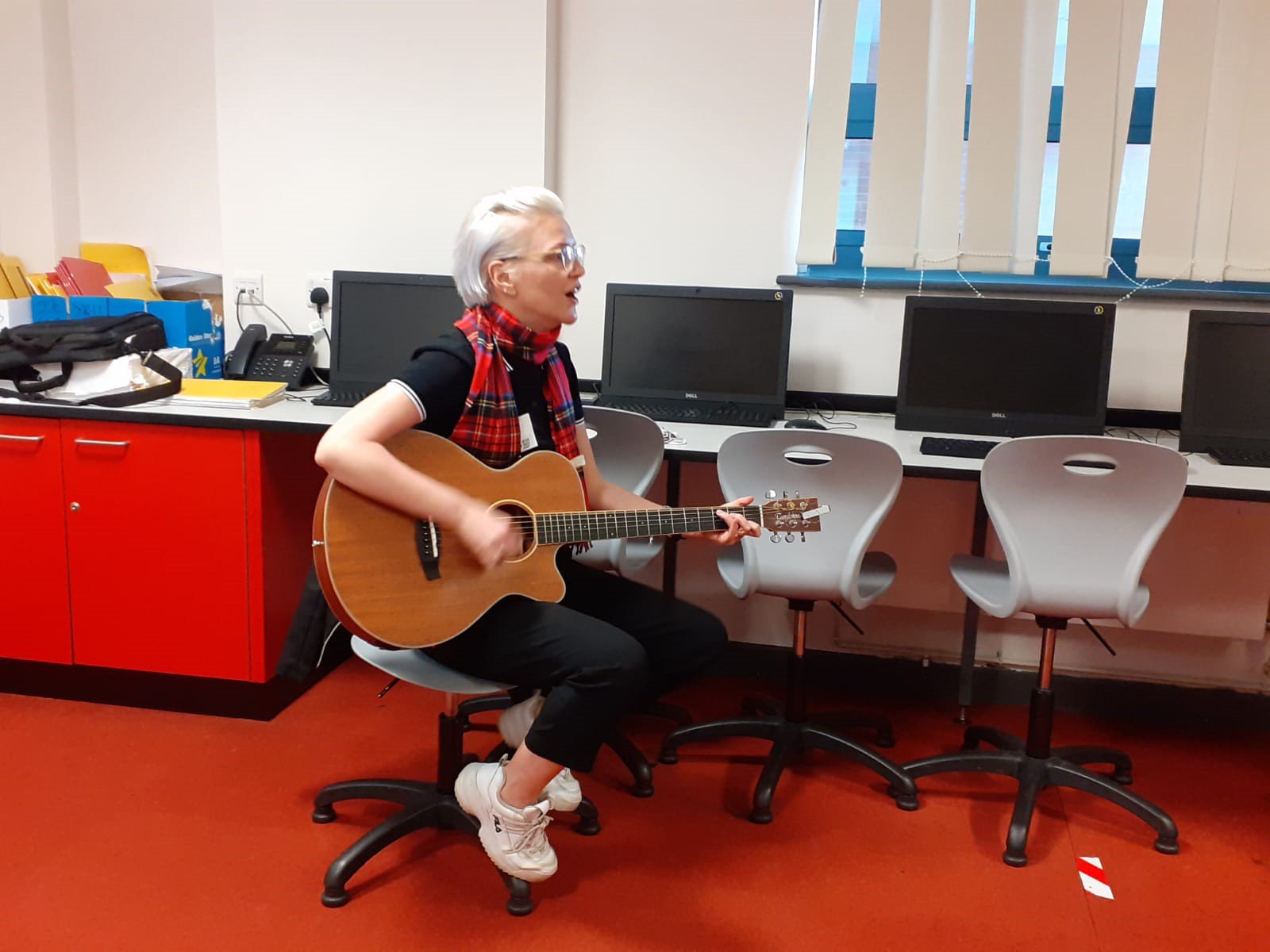 Steph Wood, Manager of Get Blackpool Reading, said:
"We are so pleased to have launched this new programme with local Blackpool writers and performers to inspire and encourage our young people to fall in love with writing. We know that children who enjoy writing have better mental wellbeing – in fact, during lockdown writing proved to be a crucial support to their wellbeing[2]. It is therefore vital that we continue to nurture their writing in and outside of the classroom: not only to develop their literacy skills, but to support their happiness."
The project is currently running in St Mary's Catholic Academy and Blackpool Aspire Academy, and Unity Academy.