LD Lapinski, William Hussey, Darren Simpson, Hachette UK and Usborne Publishing celebrate children's literacy in Nottingham with the launch of Connecting Stories.
Two publishers and three authors today announce Connecting Stories, our campaign to support children's literacy in the Nottingham area. Led by our Read On Nottingham Literacy Hub and funded by Arts Council England, it will increase children and young people's access to literary experiences and books.
Authors LD Lapinski, William Hussey and Darren Simpson will be championing reading and creative writing in the Nottingham community, through activities such as exciting virtual author visits into schools. To further inspire the next generation of readers and writers, publishers Hachette UK and Usborne will donate books to the Nottingham area.
Children and young people age 7 to 14 will be invited to take part in a creative writing competition with a unique theme, to be announced shortly. Entries will be published in one of 19 Connecting Stories anthologies and displayed in Nottingham community's cultural institutions.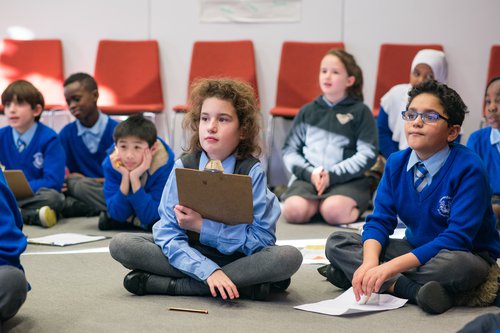 LD Lapinski, Author, says:
"I am so pleased to be working with the National Literacy Trust and Read On Nottingham to help inspire a love of reading in children across Nottinghamshire. Reading and writing allow children to explore wonderful worlds and create new ones of their very own, and I can't wait to help families discover the joy of these together, to secure a life-long love of reading that will support their literacy and allow their imaginations to grow."
William Hussey, Author, says:
"I am delighted to be part of Connecting Stories with the National Literacy Trust and Read On Nottingham. Reading is a vital way for our young people to learn about other people's stories, and writing can help children discover their own story and explore who they are. I hope this project will inspire a love of reading in children and young people across Nottingham to support their literacy and ignite their curiosity about the stories around them."
Darren Simpson, Author, says:
"I am so happy to be part of Connecting Stories in Nottingham! As a local author and volunteer Literacy Champion for Read On Nottingham, I see first-hand the transformative effect reading can have on a child's confidence, wellbeing and ultimately their life chances. I hope this project allows us to reach and inspire thousands more children and young people in the city to find a love of reading that will stay with them forever."
Find out more about Read On Nottingham