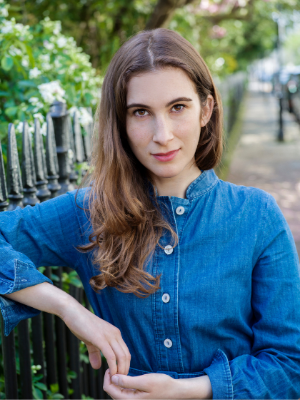 St Joseph's Catholic Primary School today celebrates its win of our Scrapbook of Hopes competition with Bupa Foundation and Bloomsbury Books, which aimed to inspire children and communities during the second national lockdown.
The Middlesbrough school won an exclusive virtual visit from Katherine Rundell, the author and curator of The Book of Hopes, Bloomsbury's collection of short stories, artwork and poems.
St Joseph's was chosen as the winner after 5,000 primary schools across the country received copies of The Book of Hopes and were asked to show how they are spreading hope, optimism and a love of reading in their school and community. The Middlesbrough school was particularly commended for the way it incorporated the whole school with various activities promoting positivity and self-belief in their pupils.
A shortlist of 15 schools, including Middlesbrough's North Ormesby Primary Academy and Beech Grove Primary, also won prizes kindly donated by Bloomsbury Publishing including a beautiful signed 'Bird' print illustrated by Sam Usher which features in The Book of Hopes, as well as a set of Katherine Rundell's children's books including Rooftoppers, The Good Thieves and the hardback edition of The Book of Hopes.
Hannah Moores, teacher at St Joseph's Catholic Primary School said: "We were so thrilled to make the final shortlist of 15 schools for this Bupa Foundation and National Literacy Trust competition, and when we found out we'd been drawn as the overall winner, it truly made our week!
"The competition inspired our pupils to try and find joy and hope in what has been a very difficult year, and our Scrapbook of Hopes displays have pride of place in our school for all pupils to enjoy.
"The children are so excited by Bloomsbury author Katherine Rundell's special virtual visit. The Book of Hopes is treasured by everyone at St Joseph's."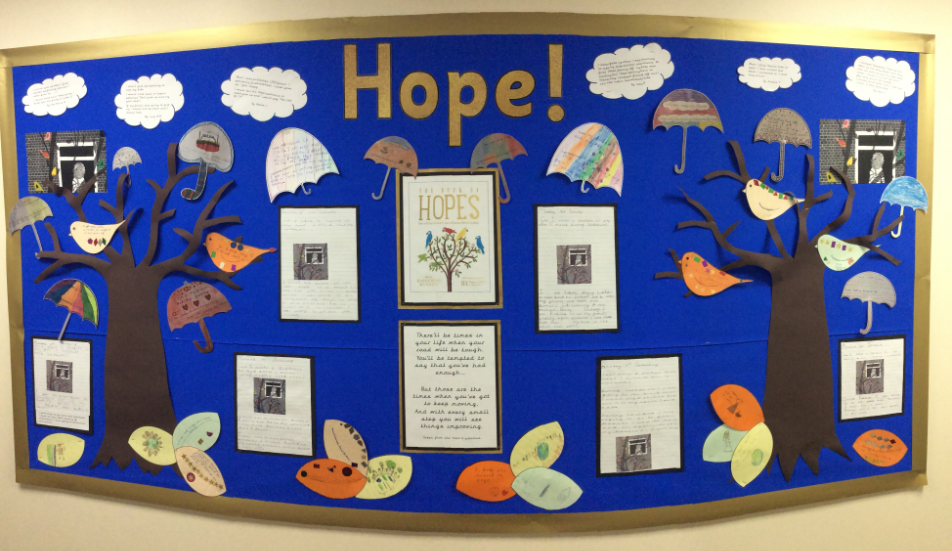 Alex Cole, Bupa Foundation Chair said:
"Reading and being creative can have a huge impact on our wellbeing. Amid a very turbulent year in education, the Bupa Foundation is glad to have helped share 15,000 copies of The Book of Hopes and the Scrapbook of Hopes challenge with primary schools across the country to inspire them. Huge congratulations to the winners at St Joseph's Catholic Primary School, Middlesbrough, and their remarkable response to the community challenge"
Allison Potter, Manager of Middlesbrough Reads, the National Literacy Trust's campaign in Middlesbrough said: "Everyone at the National Literacy Trust is delighted to have facilitated this special virtual visit from the wonderful Katherine Rundell. The Book of Hopes is remarkable in its mission to inspire joy and future-thinking among its readers and St Joseph's truly deserves the win for the way the whole school worked together to express themselves and promote positivity through poetry and creative writing.
"Middlesbrough Reads focuses on celebrating reading and encouraging children and families to extend stories in a creative way. This brilliant work from the children of Middlesbrough does just that and I'm so pleased to see our local talent being recognised nationally."
The Book of Hopes is available for schools and families to read on the National Literacy Trust's website. Since it was launched on 27 April 2020, it has been enjoyed by 600,000 unique users.
For more information and resources relating to The Book of Hopes, please visit: literacytrust.org.uk/bookofhopes