On Wednesday 27 November, Caldicotes Primary Academy in Thorntree, Middlesbrough unveiled the 'Caldi-coach' – a reading and learning haven parked up in the playground.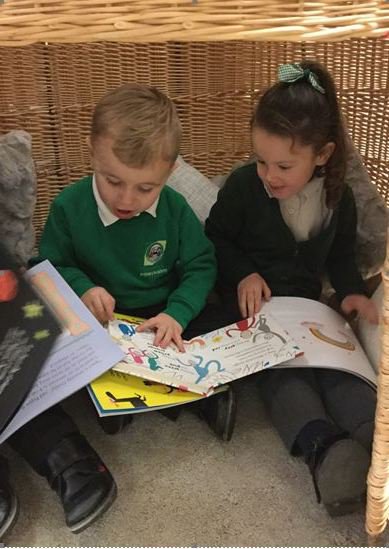 The retired double-decker bus, donated by Stagecoach, has been transformed into a library-on-wheels. The bus is a wonderful learning resource that the children can access throughout the day, including at lunch and playtimes. The project was supported by volunteers from Frade, a local re-use charity which specialises in diverting goods away from landfill.
The purpose-built space will help provide pupils with the very best start to their learning journey, and will also help support the school's new learning provision for two year olds. Our research shows that, on average, a child from a disadvantaged background will start school 19months behind their peers in terms of their development. Many will struggle to catch up throughout the rest of their education. So it's vital we facilitate early interventions to help close attainment gaps.
Thanks to funding from Tees Valley Foundation, we have been able to support this project by donating a Little Ladybird library for the school. These toolkits are made up of 30 books that fit into different themes (fairy tales, exploring and animals, wordplay, and adventure), and are delivered in four separate batches. They also include guidance and templates to help engage parents, 50 activity sheets per delivery, and a large jigsaw to create a reading mural.
Caldicotes has also been involved in a range of our other activities to boost the literacy levels and confidence of their pupils.
Our programmes range from developing critical literacy skills so that children understand how to identify fake news, raising career aspirations and challenging gendered stereotyping, and boosting reading for pleasure.
"I had a great time visiting Caldicotes Primary Academy, and it was amazing to see the children get so excited about reading. Transforming a bus into a library shows that novel ideas are such a good way to get pupils engaged and see reading as a fun activity."

Allison Potter, Manager for Middlesbrough Reads
---
Learn more about our partnership with Stagecoach
Discover our primary age programmes
Learn more about Middlesbrough Reads