COVID-19 and literacy: Policy analysis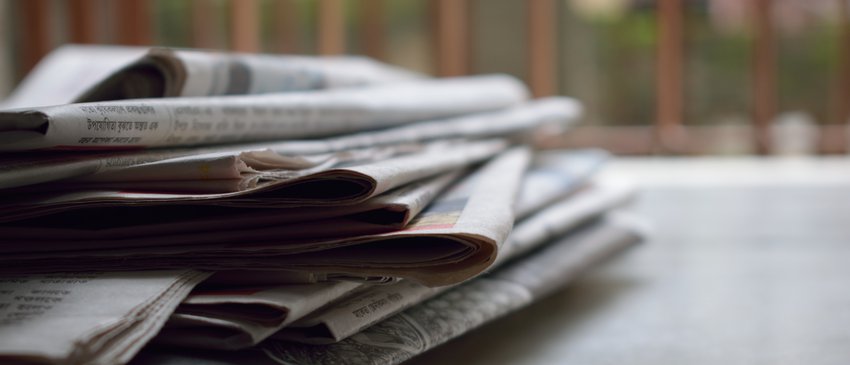 Recommendations for government
Create a cross-government strategy for improving literacy outcomes for all children, with a special focus on disadvantaged communities where the impact of lockdown on learning has been most damaging and where the levelling up challenge is now even more pressing. This strategy should include evidence-based commitments to closing the literacy gap between disadvantaged children and their peers.
This strategy should be underpinned by a place-based approach to support locally delivered programmes that aim to:

Move beyond a deficit model to a community enhancement model.
Engage disadvantaged and disengaged people in literacy programmes and services through the creation of community assets and tailored activities to specific groups.
Take a holistic approach to literacy, which focuses on helping children recover their skills, but also provides opportunities for them to experience the social and cultural activities - whether language play or enjoying reading - that have been disrupted by lockdown.
Build supportive and connected communities through support networks, including peer support from people with lived experience, to help individuals have positive reading and writing experiences – by extension developing literacy skills in the process.
Embed literacy within broader societal objectives, such as wellbeing.
Reduce literacy-related stigma - especially with regard to adult literacy – by making an open commitment to using language and imagery that does not stigmatise in all education-related campaigns and policy outputs.
Ensure that recent progress made in addressing the digital divide continues by ensuring that all families have digital access to support children's learning by expanding the laptop scheme.
Commission research and impact evaluation on what works to learn how we can better support parents and practitioners as we move into our education recovery phase.
Policy timeline
This timeline outlines key literacy policy moments across the pandemic. This timeline will continue to be updated.
June 2021
1 June – The government announces the first set of measures in its education recovery plan. It had previously been estimated that as much as £15bn will be needed to properly fund the government's "catch-up" commitments but the government set out only £1.4bn, in addition to the £1.7bn already allocated to support education recovery including the National Tutoring Programme (NTP).
2 June – The National Literacy Trust responds to the announcement saying: "If we are to successfully tackle growing inequalities in education, and improve pupil outcomes and their life chances, the whole of government must see recovery as a national priority – the foundation of the government's levelling-up agenda. We very much hope that today's education recovery plan is only one step forward among many to come."
2 June – Sir Kevan Collins, Education Tsar resigns. His resignation letter states: "I do not believe it is credible that a successful recovery can be achieved with a programme of support of this size."
May 2021
10 May - The National Literacy Trust alongside 29 businesses, releases an open letter to the government to recognise the business community's support of children and young people's urgent literacy needs throughout the pandemic. Gavin Williamson, Secretary of State for Education responds to the letter, saying that "literacy is an essential foundation for children's future success. Ensuring that every child has access to world-class teaching of literacy will form a vital part of this government's mission to 'level up' education across the country."
April 2021
4 April – Unpublished government figures reveal that 200,000 pupils will move from primary school to secondary school this autumn without being able to read properly. The findings showed the impact of lockdown on learning, with the number of children struggling with literacy rising by 30,000 over the past year.
12 April - Libraries allowed to reopen alongside other non-essential retail businesses.
March 2021
8 March – All schools in England reopen for all year groups.
January 2021
5 January - Prime Minister Boris Johnson confirms that England will enter a third lockdown from 5 January, with similar restrictions to the first lockdown, including school closures for all pupils except from children of keyworkers and vulnerable children. Libraries are closed again.
December 2020
1 December – Although schools remain open, Ofsted reports that education has been "completely disrupted" by COVID-19 absences in some areas, with the West Midlands and North West of England particularly badly affected.
2 December – The second lockdown ends and the country is put into tiers. In all tiers schools remain open.
30 December – It is announced that primary schools in areas with higher infection rates will not open after the Christmas holidays. The opening of secondary schools is also delayed by a week.
November 2020
5 November – Prime Minister Boris Johnson announces the second national lockdown. Unlike the first lockdown schools remain open this time. However, the National Education Union calls for schools to close as they had done in the first lockdown saying it would be "self-defeating for the government to impose a national lockdown whilst ignoring the role of schools as a major contributor to the spread of the virus".
The National Foundation for Educational Research (NFER) collects data in November from assessments in reading and maths and compares this with the 2017 cohort. They find, that, on average, pupils were making two months less progress in both subject areas compared to pupils in 2017. In addition, they find a large and concerning attainment gap between disadvantaged pupils and non-disadvantaged pupils.
October 2020
12 October - Prime Minister Boris Johnson unveils the new three-tier system of restrictions for England, taking effect immediately. Areas are grouped into one of three risk categories – medium, high, or very high.
September 2020
1 September – Majority of schools in England, Wales and Northern Ireland reopen for the autumn term.
August 2020
17 August - Following controversy over A Level grades, it is confirmed that both A Level and GCSE results in England, Wales and Northern Ireland will be based on teachers' assessments.
17 August - A study from the Institute of Fiscal Studies says that the education gap between wealthy and poor children has widened because of the COVID-19 pandemic, with children from disadvantaged families doing at least one hour less learning a day compared with those in wealthier families.
11 August – Scottish schools fully re-open
11 August – Following controversy over school exam results in Scotland, it is confirmed that the the Scottish Qualification Authority (SQA) will revert grades to estimates "based solely on teacher or lecturer judgement".
June 2020
1 June – Phased return of schools for children in early years, Reception, Year 1 and Year 6 in England.
9 June – Government announces that primary schools will not reopen further to other year groups due to concerns on the impact this could have on the rate of infection.
15 June – In England, a quarter of Year 10 and Year 12 students allowed "some contact" to help prepare for exams.
The Department for Education concluded after the first lockdown that all year groups had experienced a learning loss in reading. In primary schools alone this loss averaged between 1.7 and 2 months.
May 2020
National Literacy Trust research carried out over May and June 2020 found that many children rediscovered their love of reading during the first lockdown, with 3 in 5 (59.3%) children and young people telling us during lockdown that reading made them feel better. However, some children also reported barriers to reading during the first lockdown, including lack of access to print books due to widespread school and library closures. This will have had more of an impact on the 1 in 11 (9.3%) children eligible for free school meals who do not have a single book of their own at home.
April 2020
19 April – From the start, remote teaching highlighted inequalities in access to the resources needed for learning in this way. In response to this the DfE announced a scheme to provide laptops through local authorities.
20 April – Oak National Academy launches. More than 40 teachers and colleagues from leading education organisations come together to support schools' efforts to keep children learning.
March 2020
18 March - The government announced that all schools in the country will shut from the afternoon of Friday 20 March, except for those looking after the children of key workers and vulnerable children. It is also announced that no exams will take place.
Within days of schools closing, a Teach First survey of teachers found that only 2% of those working in the most disadvantaged communities believed all of their pupils would have adequate access to devices for home learning, compared to a national average of 7%.
19 March – National Literacy Trust launches Family Zone to help parents during school closures.
23 March – The UK goes into its first full lockdown, with libraries and playgrounds closed as part of this.