All these Get Suffolk Reading activities are free to take part in. No need to book, just turn up.
Every Thursday 2pm-4pm - Extra at the Rec
A weekly opportunity to come along, look at a book with your child, try a fun activity and then claim a reward.
Every Saturday, 8am-3pm - Banana Bingo at Haverhill Market
Pick up a different Banana Bingo card from the market each week and have fun solving the clues. Show your card at the stall to claim a little reward.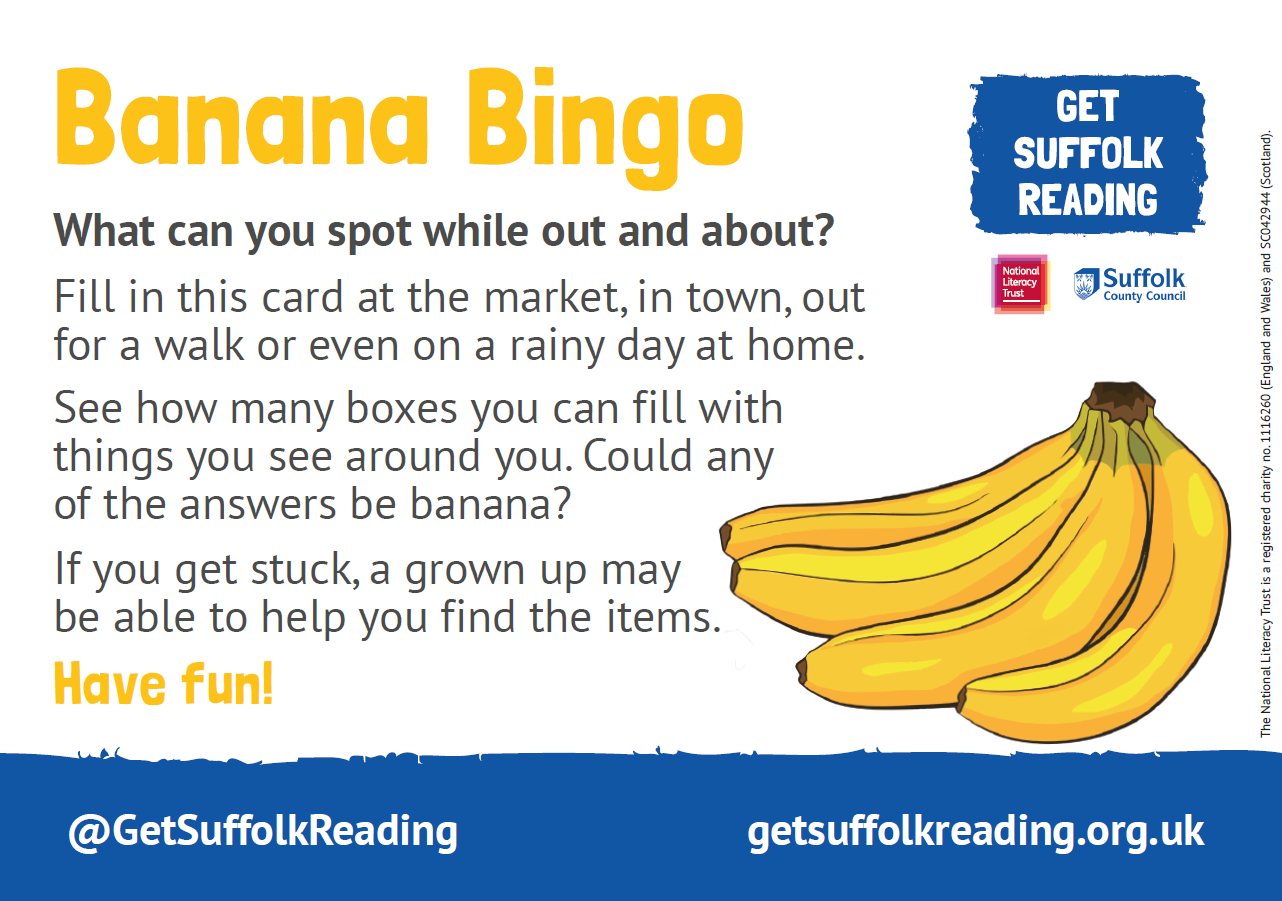 Saturday 30 July, 10am-2pm - Launch of Bee Town Trail
We're buzzing to launch our summer trail in Haverhill - catch us on 30 July to 'bee' one of our early fliers and join in with crafts too.
The Bee Town Trail continues every day from 30 July until 31 August.
Map and information can be picked up from Haverhill Library and Haverhill Arts Centre.
Wednesday 3 August - Haverhill in the Park at East Town Park
Drop in and create your own mini-stories inspired by nature.
Saturday 6 August, 10am-2pm - Author visit and activities with Nan Eshelby
Meet Bombus and the Beeline author Nan Eshelby, who played a big part in making our town trail a success! She joins us in our gazebo on the market to provide lots of fun and information about helping bees to thrive.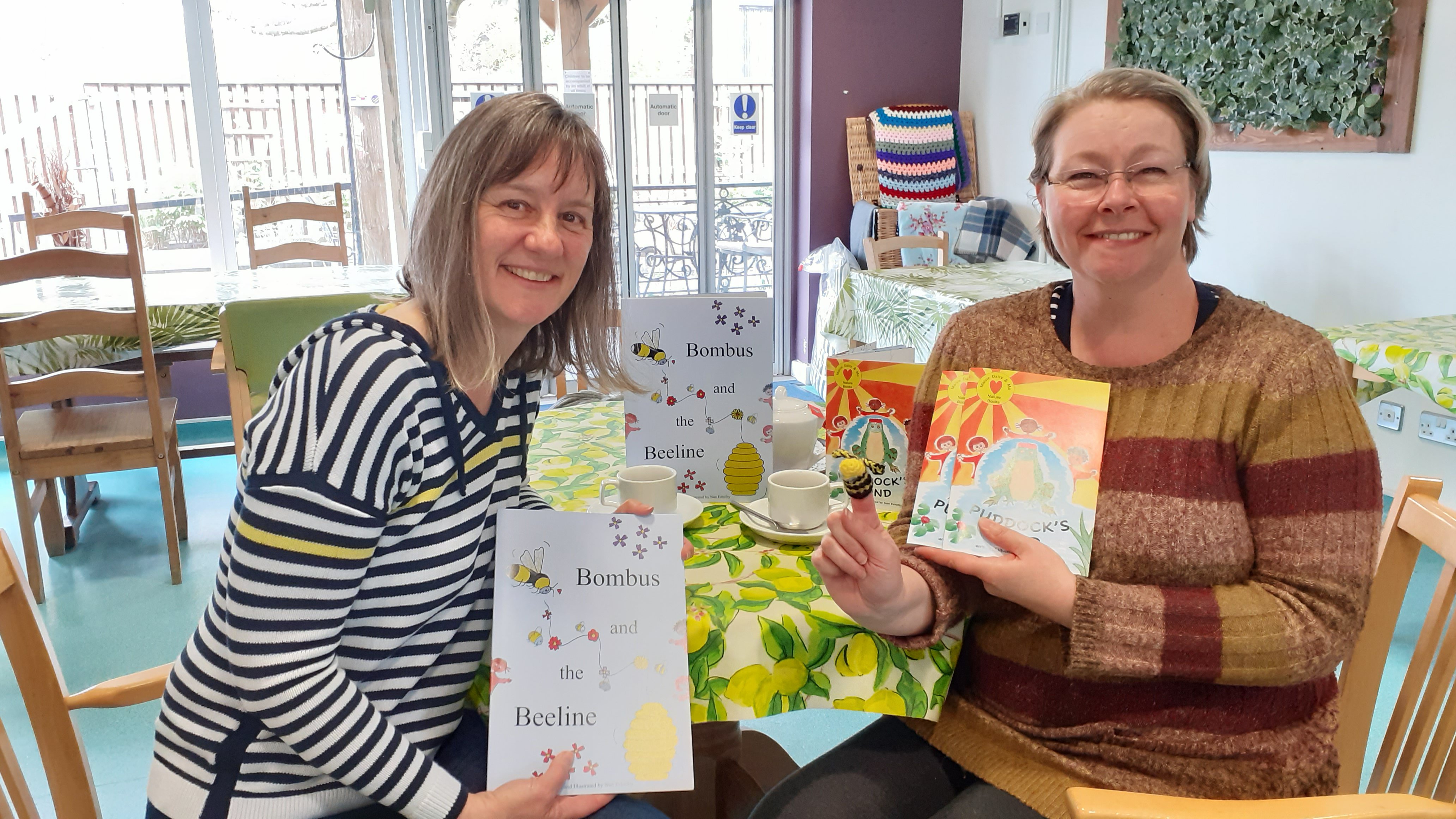 Wednesday 10 August, 11am-3pm: Chalkstone Activity Day
Get Suffolk Reading is joining the activity day with stories, crafts and some freebies to take home.
Saturday 13 August, 10am-2pm - Bee Like Me story and activities
This locally-published story explores ways to be kind to nature. Join us to hear the story and make some crafts.