Suffolk Schools' Reading Pledge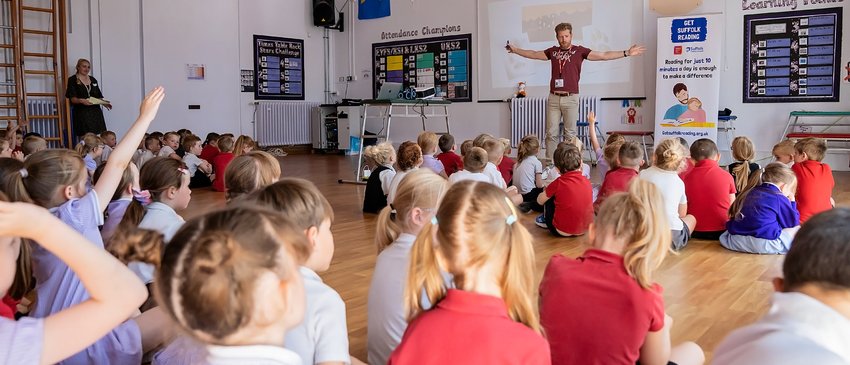 What is the Schools' Reading Pledge?
The pledge is a commitment made by you to improve the standards of literacy and reading within your school.
It is a menu-style document that allows your school to participate at a level and pace that works for your unique needs.
Schools will identify which actions they wish to undertake from the document, to be achieved over the course of one academic year: 2023-2024.
The pledge is free of charge and simple to use.
Schools can download the document here to find out more and sign up to the pledge here.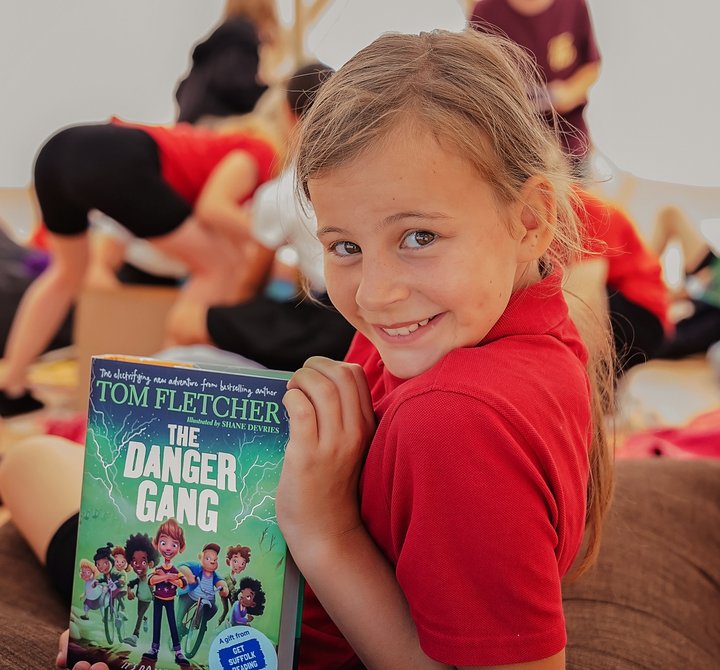 Who is the Schools' Reading Pledge for?
The pledge is aimed at all primary schools in Suffolk county.
Any primary school in the county can sign up to the pledge and receive many benefits.
Primary schools in our three Hub areas of Haverhill, Lowestoft and Stowmarket will receive a few more benefits.
Why have we set up this pledge and why should you sign up?
In response to requests to support primary schools with their literacy provision both in school and in the community, Get Suffolk Reading developed this Schools' Reading Pledge.
The first 100 schools to sign up will receive free National Literacy Trust membership for the academic year 2023-2024.
Support materials from us will be linked directly to actions within the pledge to help your school achieve their target.
You will get the opportunity to display certificates and credit for work undertaken.
There are many benefits for your pupils, families and for staff development.