Haverhill families are invited to join a digital story trail through East Town Park, thanks to a collaboration between Get Suffolk Reading and West Suffolk Council.
Eight QR codes have been installed around this popular Haverhill park, with each sharing part of a story about how Link the Lizard looks after their wellbeing.
There are also activities to encourage conversation and creativity as families walk to the next stop.
"We're excited to bring a new story trail to the Haverhill community that can be enjoyed whenever families visit East Town Park. I think everyone will love joining Link on their quest to learn ways to keep happy, calm and well."

Suzanne Stevenson, Get Suffolk Reading Project Manager for Haverhill
The first story to be featured has been created by local Literacy Champions in Haverhill and gives advice about how to improve wellbeing. Illustrations have been submitted by students from two local primary schools and families from the area.
Get Suffolk Reading will be changing the story behind the QR codes at different points through the year, meaning the trail can be repeated with different tales and activities to experience.
"This is a great community collaboration, designed to encourage families to go out and explore the local park together, helping with their health and wellbeing as well as boosting their reading skills. It is a fantastic initiative that has the potential to grow in other parts of the town and West Suffolk, and we are delighted to support it."

Cllr Tony Brown (Haverhill South East ward) and Cllr Jason Crooks (Haverhill South ward)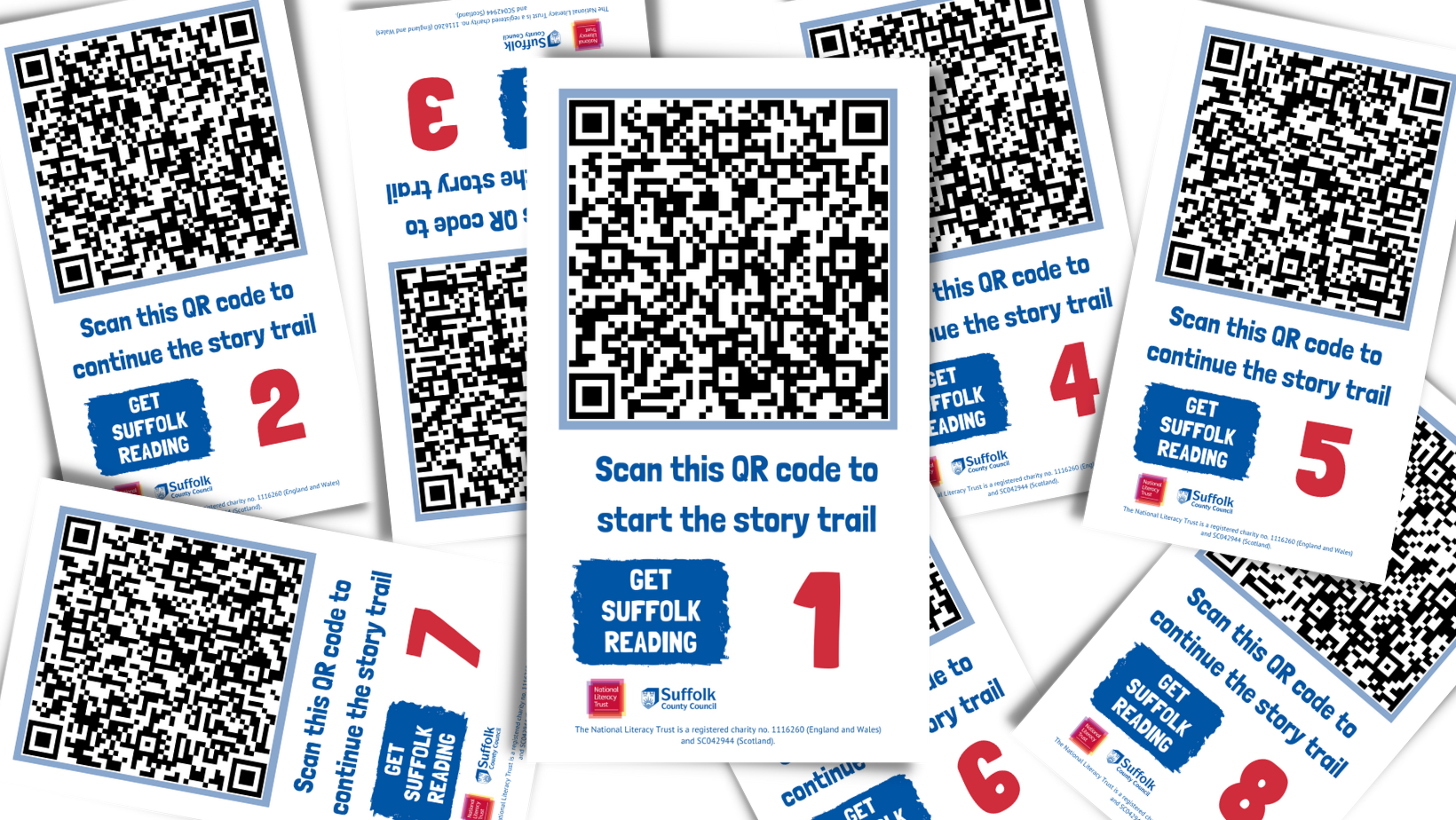 Download the Haverhill story trail map here
Find out more about Get Suffolk Reading