This weekend, Get Suffolk Reading is launching the summer bee trail around Haverhill town centre, inviting families to take part in three buzzworthy challenges.
The launch event will take place at Haverhill Market from 10am on Saturday 30 July.
Working with local author, Nan Eshelby, the trail has been designed to engage children of all ages. Families with early years children can take on the bee counting challenge, primary school aged youngsters will enjoy collecting the letters to find the secret message and older children can solve the word clues displayed in the windows of shops and businesses.
We've been busy bees at Get Suffolk Reading getting the summer trail ready for local families to enjoy and can't wait to see the people of Haverhill out enjoying the challenge. These town trails help improve communication and confidence and make children more aware of what's around them. Our amazing Literacy Champions have come up with three challenges – easy, medium and hard – to reach more age groups. Thank you to all the Haverhill businesses, volunteers and craftspeople – including pupils at Burton End Primary and Churchill Special Free schools – who have all donated their time, energy and skills to make this a real community team effort."

Suzanne Stevenson, Get Suffolk Reading Project Manager for Haverhill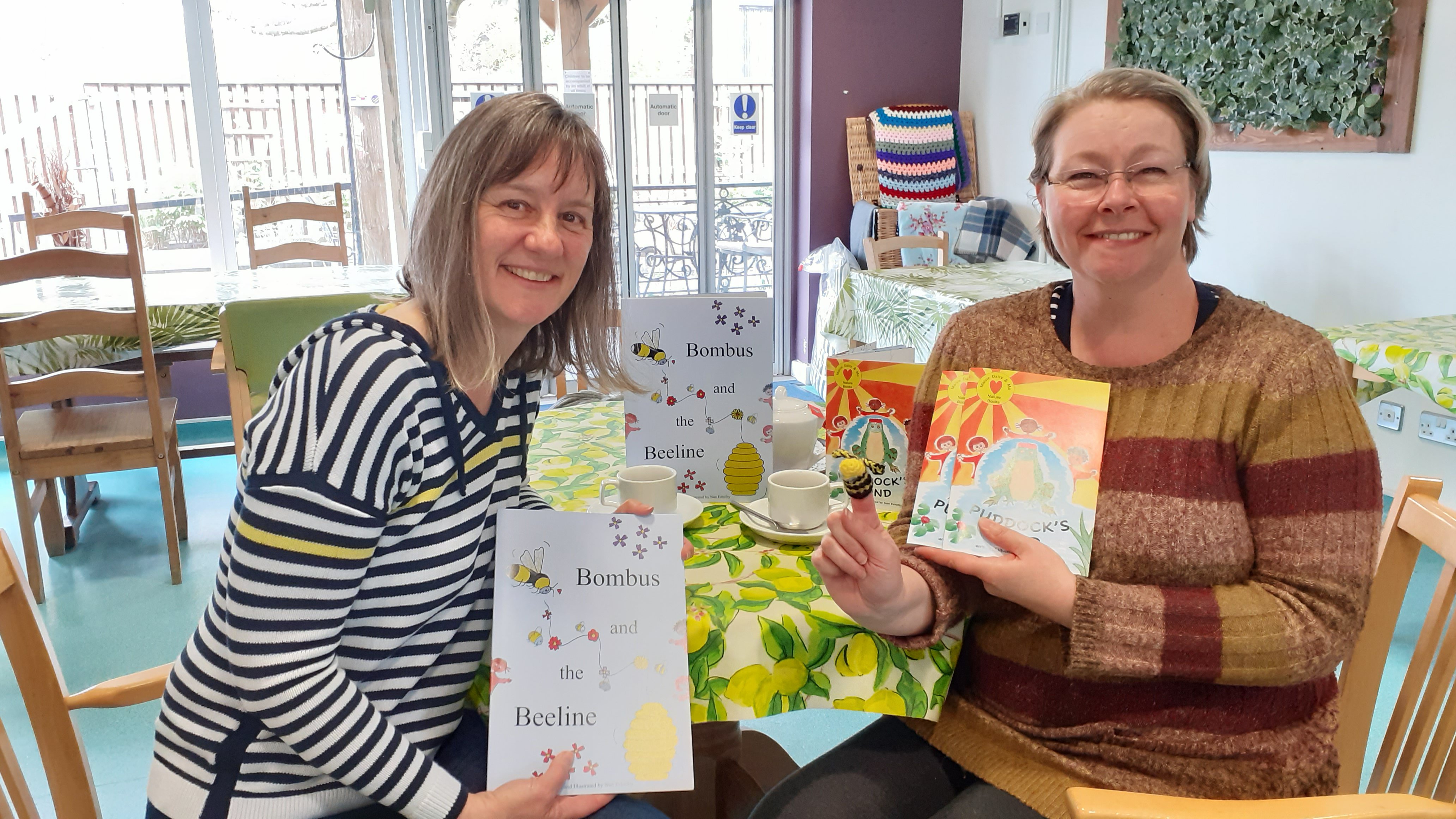 Free trail maps are available to collect from Haverhill Library or Haverhill Arts Centre throughout August. Families can also download the trail here.
The trail can be completed at any time and over several days if necessary. All maps returned to Haverhill Library or the Arts Centre will be entered into a prize draw.
"I am delighted to introduce Bombus and to be working with Get Suffolk Reading in Haverhill because it helps to spread the word about how everyone can do easy things to help and conserve our special friends, the bees!"

Nan Eshelby, author of Bombus and the Beeline
Illustrations by Nan Eshelby from Bombus and the Beeline www.bombusthebee.com.