Adele Parks was born and bred in north-east England in Eaglescliffe, and has since become a bestselling author. She has written 20 novels, sold over 3.5 million UK copies, and her books have been translated into over 26 languages – we'd consider that a success!
Adele has worked with us for 10 years, and recently became an ambassador for Middlesbrough Reads, a campaign to boost literacy levels in the town. Of the 533 constituencies in England, Middlesbrough has the highest level of literacy need, so we were excited to hear how Adele plans to put her skills to use in the community.
Hi Adele, thank you so much for agreeing to do this interview with us. We're delighted that you're our ambassador for Middlesbrough Reads, so let's start with a big question – why do you think literacy is important?
Hello! You're most welcome, I'm really excited about this role and I love working with the National Literacy Trust because I firmly believe that literacy is an incredible tool for life. Without it, you are hampered in so many ways, and things that so many of us take for granted become unavailable.
If you struggle with reading, then you're locked out from everyday life. You might not know how many tablets to take because you can't read the prescription, or you might not be able to get the bus because you can't read the route properly. The way I try to help people understand how difficult literacy challenges can be, is to imagine trying to negotiate the world using a completely different alphabet to your own.
Put simply, literacy entertains, empowers and educates.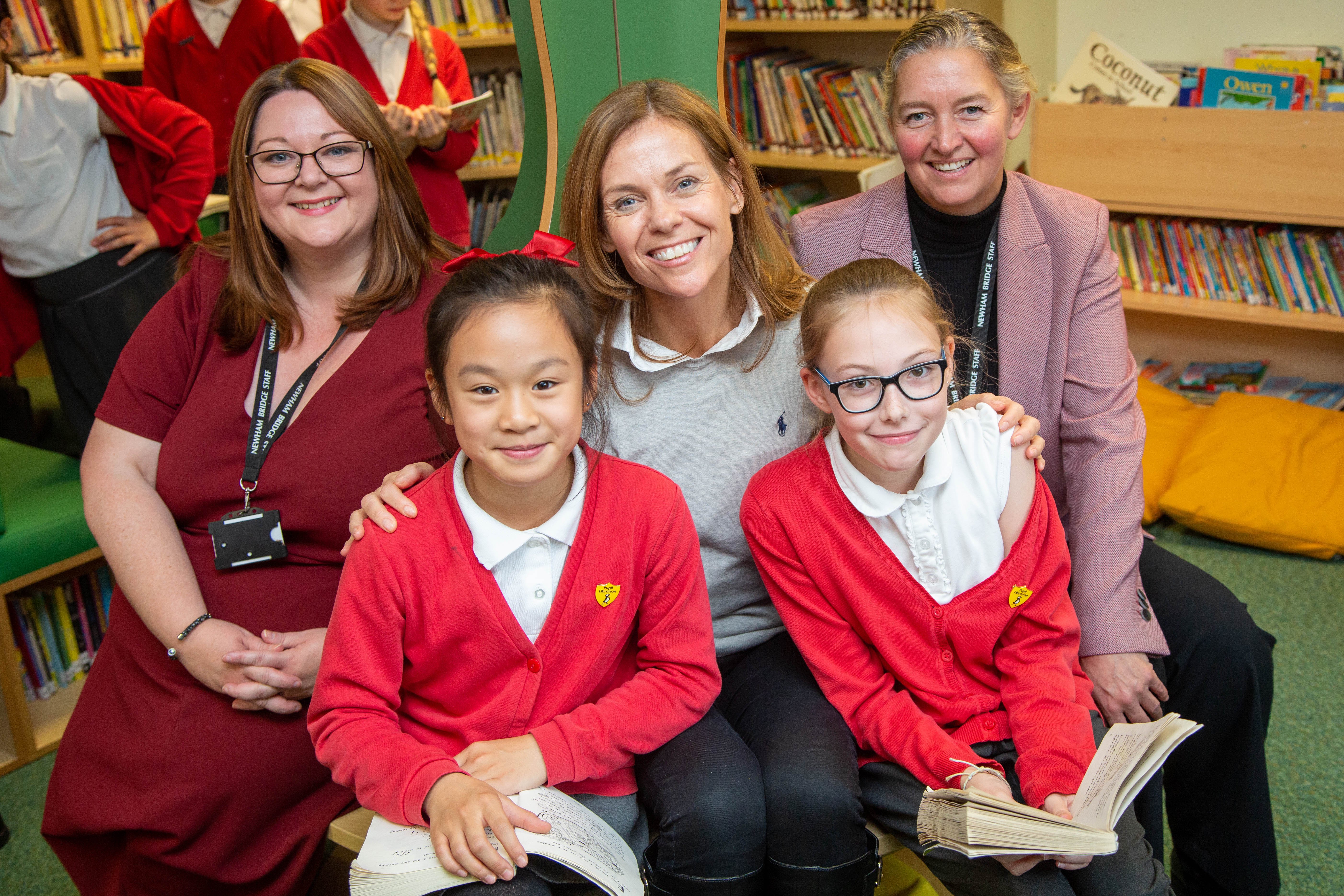 Did enjoy reading as a child? And have you always been interested in writing your own stories?
Yes, I massively enjoyed reading as a child. When I was growing up video games and other diversions weren't around in the same way they are now, so reading was essentially our biggest form of entertainment.
I used to walk to school every day with my mum and we'd pick up a book from the library. This would be our entertainment for the evening, and reading was what I preferred to spend my time doing, rather than TV or sport or anything really! I loved being able to take myself out of my own world, and be totally in control of my hobby through reading at my own pace.
I once had chicken pox for six weeks, and in a weird way it was one of the nicest parts of my childhood because I got given lots of books to read by my family over that time. On other occasions I actually remember trying to fake illness so I could stay at home to read. I'd put my head against the radiator and put talcum powder on my face just so that I could stay in bed all day and read a book.
I loved writing stories too. My grandad would pay me 10p to write a story over a weekend, and I would make a little book and even colour in all the pictures.
Do you have any ideas or goals around how you'll spend your time as the ambassador for Middlesbrough Reads?
I've already put together a plan and have visited a number of projects. I'm due to be doing workshops across Middlesbrough to inspire teenage girls to discover their strengths and true worth. I'll be working with a local charity called Rubies, who run female empowerment courses, to help deliver this work.
I'm also proud to be working with Teesside University, which is one of the most inclusive in the country, to work with mature students who perhaps missed out on their education first time round. I've actually already done quite a bit of work with them as I have an honorary doctorate from Teesside. As an ambassador for Middlesbrough Reads, I will be a keynote speaker at many of their events, and will help link the university with local businesses to help promote literacy across the community.
Wow, your workshops sound amazing. As well as improving attainment at school, reading can have huge positive effects on wellbeing. Have you also found this to be the case for yourself and others?
Yes – I think reading fluently is incredibly empowering. As well as needing literacy to navigate everyday life, being able to read means that you can be entertained by reading fiction.
When you read a book, you can switch yourself off from your own life, which I think is something we all need from time-to-time. This obviously has huge benefits on our mental health, but also on our ability to empathise. Putting yourself in the shoes of characters allows you to see life from a different perspective, which means you're able to relate yourself to the world more closely.
Reading is also the easiest way to increase your vocabulary, which is what allows a person to express themselves with nuance. I am powerful as a writer, and I think it's important I help others harness their power of expression too.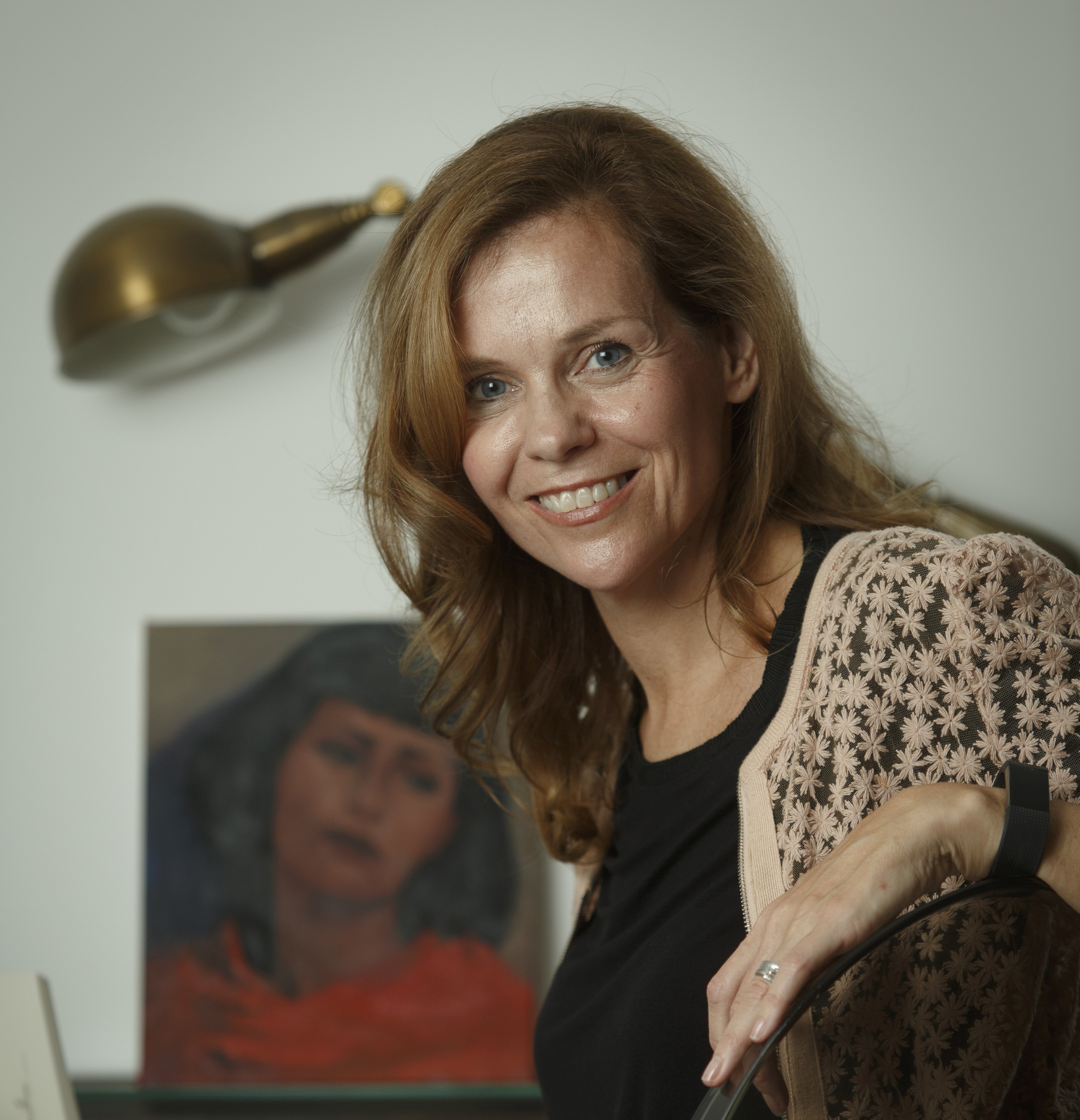 We've found that having a local role model is really important for young people. Who were your literary role models as a child?
As a child, I'm not sure I necessarily had many literary role models. When I was reading, I separated the book from the person who wrote it because authors were not as accessible then as they are today. Social media has been great for that, as authors now have a different role in society and it is much easier to put a face to a name.
The authors I read were actually very different to the people who inspired me. Authors felt distant, whereas the people who influenced me were much more local than that. My role models were part of my everyday life, and I found inspiration in many of my teachers. My English and geography teachers in particular were especially important, as they were the ones who inspired me to consider university as an option.
I think asking which of your own books you like the most is probably a bit too difficult to answer! So instead, do you have a favourite time period to base a story or plot in?
I've written 20 books in the last 20 years, and of those 18 of them are contemporary. The other two are set just after the First World War, and I wrote those because they tell stories about people who were incredibly interesting. They're about single women navigating a society that was recovering from wartime against the backdrop of the very beginning of feminism.
Generally speaking though, I like to write books set in the time we live in because that's what fascinates me most. As writers, we like to grapple with who we are and how we behave, and I get to explore modern human psyche.
Finally, we've obviously got to ask you for a book recommendation. You write for an adult audience, but what's your favourite children's book?
Ooh that's a tricky one! I still have a cabinet full of books I read as a child. I used to love Enid Blyton, and in particular I enjoyed The Naughtiest Girl in the School because it gave me an alter ego! In real life, I was a stark contrast to the main character because I was very well behaved and I've been conscious about things like time keeping for as long as I can remember. This book allowed me to explore what life would be like as a mischievous, chaotic little girl – I thought it was brilliant.
Thanks for your time Adele, and we're really excited to work with you over the next year!
Adele's latest book, LIES LIES LIES is available to buy now in stores and online.