Middlesbrough Reads has had a busy and exciting few months of school author visits, Look for a Book activity and an exciting original story trail written by a local Middlesbrough author!
Look for a Book
In May we re-launched our Look for a Book activity with support from Mayor Andy Preston, Cllr Mieka Smiles, Cllr Stephen Hill, the School Readiness team and the Middlesbrough Street Wardens.
Look for a Book encourages children and families to explore their local area together, while emphasising the importance of reading for enjoyment. Middlesbrough Reads and Teesside Look for a Book have distributed over 500 reading packs, which include a brand new book and reading tips for parents, around Middlesbrough.
Six local primary schools – Park End Primary, North Ormesby Primary Academy, Thorntree Academy, Ayresome Primary, St. Gerards Catholic Primary School and Newport Primary – received packs. Pupils were encouraged to read the books themselves, then hide them around town for someone else to enjoy.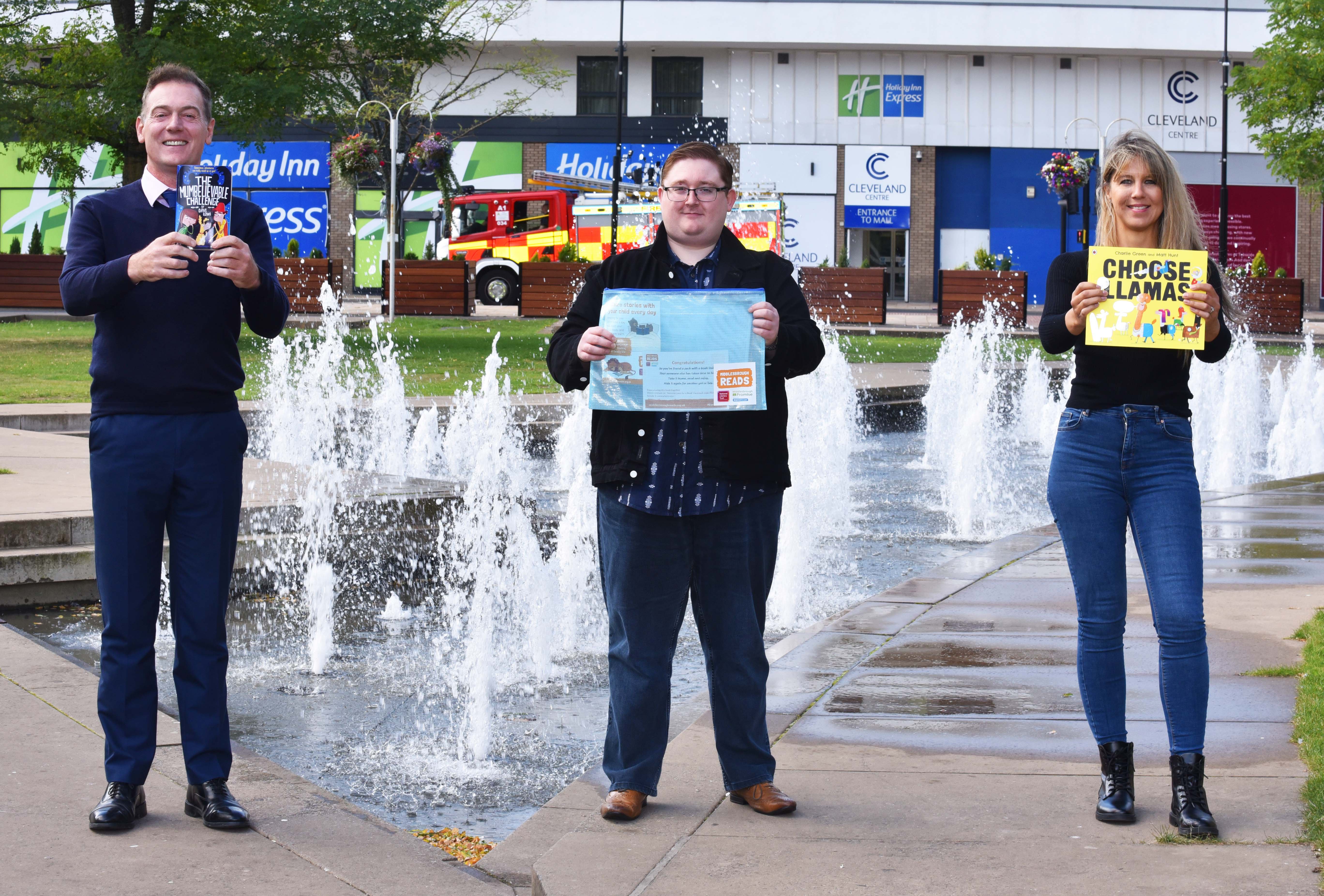 Research from the National Literacy Trust shows that children who enjoy reading are three times more likely to have a good level of wellbeing compared to those who don't. Middlesbrough Reads Look for a Book initiative aims to help foster an early love of reading for children in a fun manner that can engage the whole family and share excitement about reading.
Allison Potter, NLT Middlesbrough Reads Manager, said: "We are delighted to be working with Teesside Look for a Book to spread excitement around books! Reading is a brilliant way for us to support our mental health and wellbeing and Look for a Book is a great way to spark that initial joy of reading in children. The initiative also encourages families to go out and explore their local area, communicate with one another, and share stories."
Cllr Stephen Hill said: "Reading is gift to which every child has a fundamental right, and one that will keep on giving for the rest of their lives. It's something the whole family can enjoy together, and opens up whole new worlds of imagination, entertainment and learning that are simply priceless. Look for a Book is a fantastic way of getting families and the whole community involved, and we're looking forward to hiding our book packs for others to find."
James Harris virtual school visit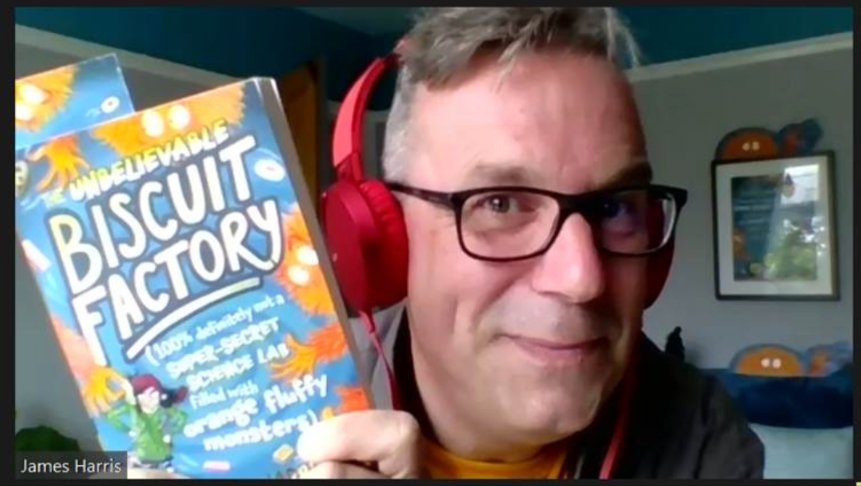 In July, as part of the Connecting Stories initiative, over 300 Middlesbrough pupils from seven schools attended an hilariously entertaining virtual event, with local Middlesbrough author James Harris (winner of the Children's Novel Northern Writers' Award).
James shared his delightful book The Unbelievable Biscuit Factory (Hachette) with the children and answered questions they had prepared about his story writing process and what it takes to become a published author.
Hachette donated 50 copies of The Unbelievable Biscuit Factory to the seven schools that attended the session.
Edmund the Elephant trail
An exciting new walk and talk trail in Stewart Park featuring an original story from local Middlesbrough author Kate Dalgleish launched for families this summer.
The trail is based on Kate's original children's picture book, Edmund the Elephant Who Forgot (Salariya Book Company), and has been illustrated by Isobel Lundie. The trail, which launched in August, is open to families until the end of the October half-term. Free copies of the trail are available from the Café at the Captain Cook Museum and from Middlesbrough Library Community Hubs, including Central Library. The trail can also be downloaded here.
Families can also win a copy of Edmund the Elephant Who Forgot by taking a picture of themselves on the trail and submitting it to the Middlesbrough Reads Facebook page.
Kate Dalgleish, author, said: "I'm delighted to be able to bring Edmund and his friends to my hometown in such a fun and exciting way for families this summer. I hope the trail encourages families to get out there and explore our lovely local parks and spark conversations."
Allison Potter, NLT Middlesbrough Reads Manager, said: "We are thrilled to be working together with Kate, Isobel and the Salariya Book Company to create the Edmund the Elephant walk and talk trail! Stories and characters, like Edmund are a wonderful way of creating opportunities for children to engage with their surroundings, and I'm sure Edmund and his friends will delight families in Middlesbrough this summer."